Prince Harry kicked off the 3rd Invictus games in Toronto last week.
1500 volunteers, 550 competitors and 17 nations came together to compete in 12 engaging sports.
And as it came to an amazing close, two things were on our minds throughout the entire competition: What will Meghan wear today and why Toronto? 
With Meghan's outfits already covered multiple times, The London Economic set out to answer the other puzzling question, as we indulged in the sporty side to one of Canada's must-visit treasures.
Seven and a half hours later I was in a warm coat and licking my lips. Because when someone says Canada, I instantly think of pancakes and snow.
But with delicious fluffy pancakes consumed on day one, and in August not a snowflake in sight, I was on the hunt to discover why Toronto was a favoured choice to host this year's Invictus Games.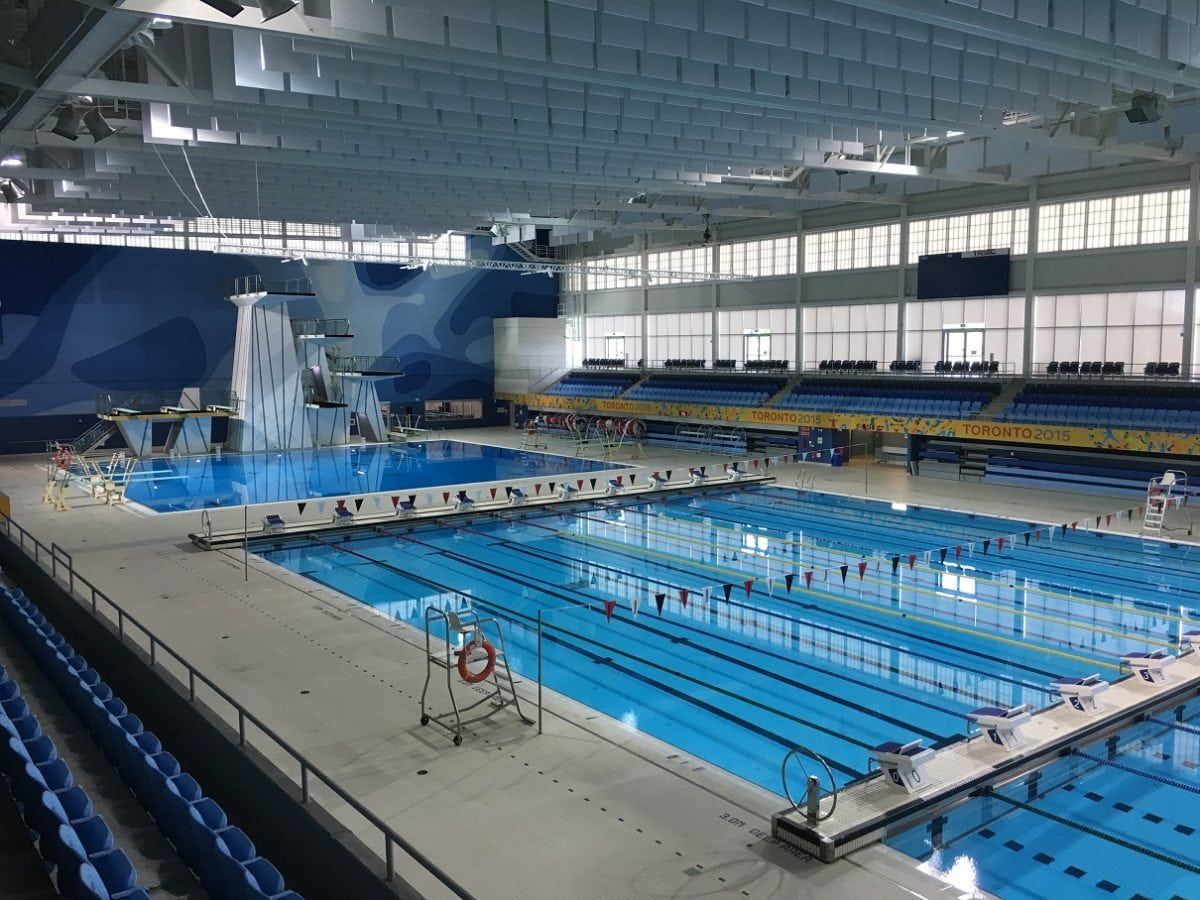 Home to the TORONTO 2015 Pan Am/Parapan Am Games, the deceivingly large spread out city, was already suitably equipped for the 2017 Invictus Games.
TLE were lucky enough to get a backstage tour of the multiple sites that have held the sporting events over the astounding seven jam packed days.
Including an incredible swimming facility (Toronto Pan Am Sports Centre) that houses an impressive changeable pool, training facilities and a fitness outlet that promotes all-round good health.
And the Ryerson's Mattamy Athletic Centre, home to an NHL-sized rink and many multi-purposed courts, which saw competition finals for indoor rowing, powerlifting, sitting volleyball, wheelchair basketball and wheelchair rugby.
All proudly dressed with 'I Am,' the aptly marketed slogan for this year's games, encompassing the moto, you are whoever you want to be. 
An inspiring thought and unsurprisingly, an inspiring place.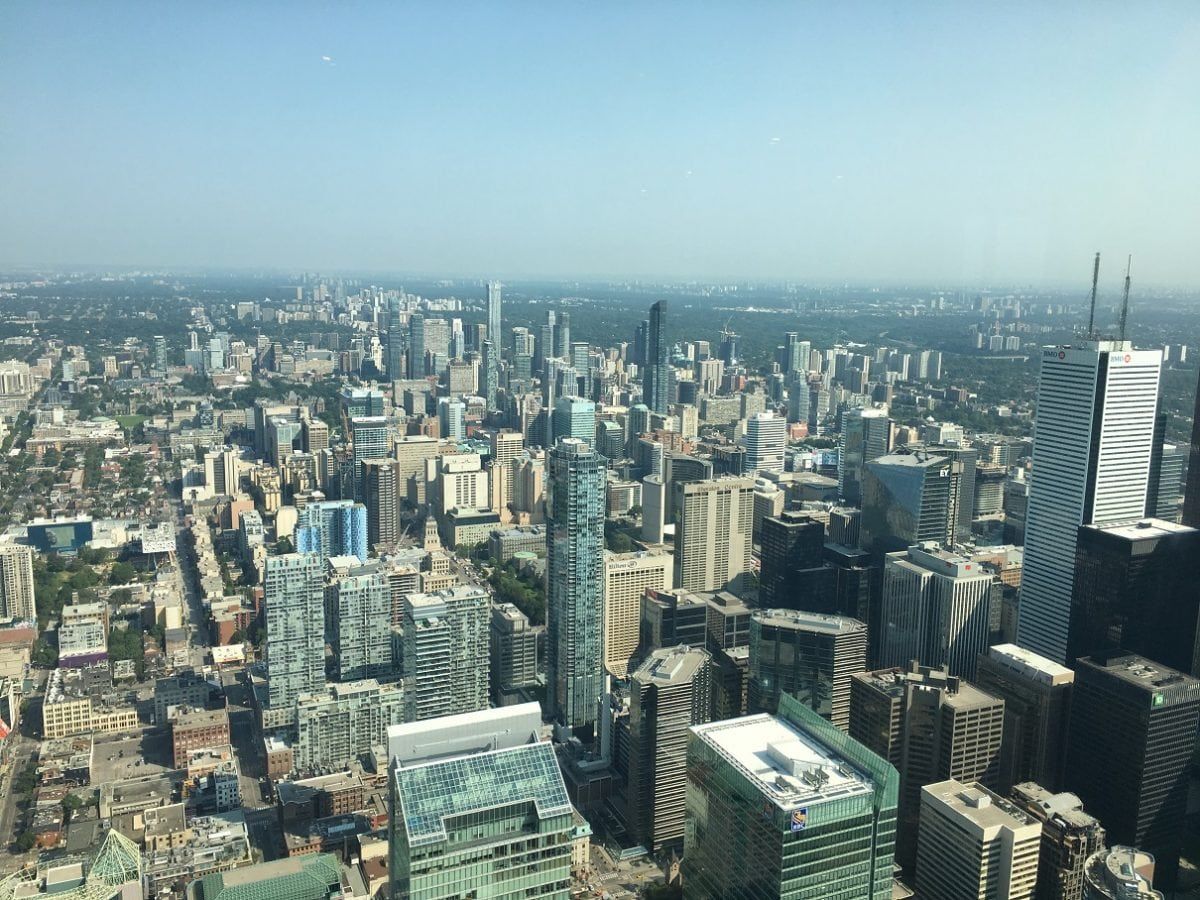 But as I marvelled these well-equipped venues, I couldn't help but wonder: When Invictus finishes and the gold medals are all handed out, is there one more gold left to award?
Aside from the obvious, I quickly learnt that this was far more than just a city hosting the games.
Resembling New York streets, it's unsurprising that the Canadian town often is the (cheaper) location for movie sets and TV shows.
Its architecture is a dramatic mix of old, meeting an edgy 'hypnotising' modern.
And as I delved deeper into the sporting scene of Toronto, I uncovered four HUGE reasons why it encourages a wealth of sporting activity:
Rogers Centre – The baseball stadium home to the Toronto Blue Jays. Soak up the atmosphere, grab a hot dog and beer (even enter into the crowd lottery to win quick cash,) in an amazing stadium with a sun roof that opens and closes, dependent on weather. You will love people watching, cheering at the game and stretching to reach the balls that fly into the crowd. No helmets needed.
BATL – Axe throwing – the original home to a horror-film inspired sport. Surprisingly therapeutic to wield an axe into a dart board. Hugely competitive and enormously fun, you will soon get the hang of the foreign feeling of throwing an axe. Are you up for the challenge? Will you get a bullseye? This will give you 'boomerang' heaven for social media content, your Instagram will thank you later.
Toronto Wolfpack – Rugby team – yes Canadians aren't the biggest rugby players, but take a trip back to your school days and sit in the bleachers soaking in the sun at the Lamport Stadium, home to the Wolfpack. Chant and encourage the cheerleaders, while watching out for the hotdog canon that fires a tasty treat right into your lap.
The Rec Room – Play – it's an adult's playground and you won't want to leave, if you thought app-games were addictive, then you will be in heaven. There is even a giant Candy Crush, you're welcome. With all those games you'll be hungry for food so try out Three 10, the food is delicious and the cocktails will flow nicely.
And that's just the start of it, with university's housing huge soccer pitches and soul cycle studios popping up all around town, the sporting town inspires all-encompassing health.
Of course Toronto is far more than just sport, from the wealth of food markets, distilleries and intriguing neighbourhoods, you can easily see why this destination is on the map.
You can stroll the fascinating Graffiti Tour and spot the works of art locals Uber5000 and Elicer. Eat in the mouth-watering restaurants Nota Bene and Kasa Moto, before climbing up the world's 9th tallest structure, the CN Tower.
If you are looking for a place to stay, Yorkville is a neighbourhood that has it all and will be the perfect accessable centre for your trip. Try out the Intercontinental Yorkville, use their roof top pool and make sure you don't skip breakfast, it's amazing.
But if that's not enough, check out www.iqplanner.com which will give you holiday inspiration from travel bloggers and help you plan your trip to the finest detail. You can also share your itineraries and make money from them being shared and liked, the best way to make money from your travels.
With that said, the final gold has to be awarded to the city of Toronto itself.
Because as the sun sets on the Invictus Games, the vibrant city has clearly only just begun to show you what she has to offer and it's well worth the journey.
RELATED 
Toronto's diverse workforce highlights risk of Brexit brain drain
The melting pot: how Toronto's ethnicities have influenced its food scene