Couples wanting to 'rough it' for a weekend are being charged £745 to stay at this holiday cottage – which has been deliberately made to look like an abandoned barn.
At first glimpse, 16th century Wishbone barn appears to be in a tumble-down condition, surrounded by trees and almost hidden by sprouting undergrowth.
But inside, the Grade II listed property is a high spec conversion, complete with mod-cons including flat-screen TV, Wi-Fi, Nespresso coffee machine and Everhot Range cooker.
The "rough-luxe" Wishbone barn is nestled in 16 acres of Outstanding Natural Beauty in the heart of the Malvern Hills in Malvern, Worcs.
The one-bedroom property – which comes with its own romantic 'hayloft hideout' – is available for two people to stay from £745 for a four-day weekend.
Among the features of the romantic getaway, which is listed by Unique Home Stays Ltd, is an ancient apple orchard and a private fishing lake dating back to the 1400s.
The property's description says: "Hidden within the remains of a forgotten fruit farm, Wishbone's deserted appearance conceals the rustic beauty which lies beneath.
"Dating back to the 16th Century and Grade-II listed, this luxury self-catering barn conversion has been lovingly restored to retain original timbers, stone walls and vaulted truss ceilings.
"So whether sampling the area's medicinal spring waters, watching the sunrise from a soaring volcanic peak or simply romancing within the rough stone walls of your secret hideaway, this is the perfect couples' retreat."
On the inside, the one-bed property retains the original timbers, stone walls and vaulted truss ceilings from when it was first built.
The double bedroom lies behind a heavy puddled curtain just off the main living space, while there is an upstairs hayloft hideout with stunning views out onto the faraway hills.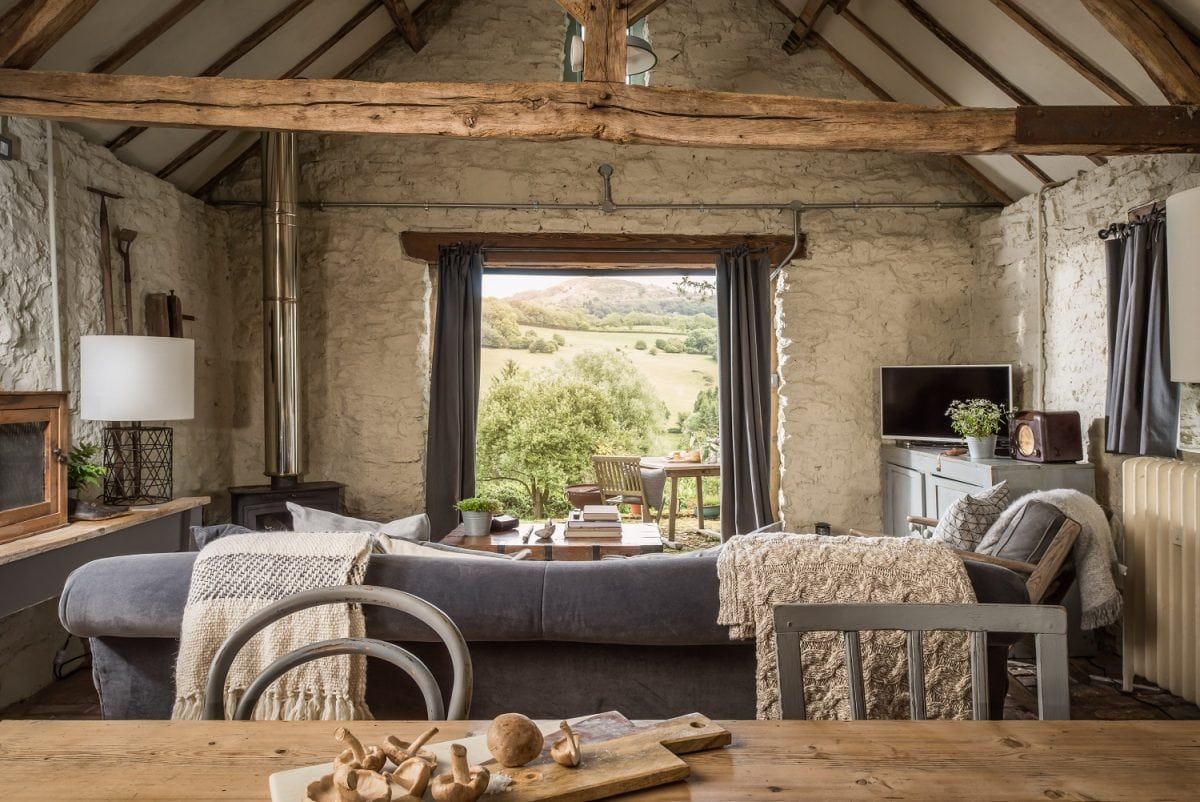 A Unique Home Stays spokesperson said: "It is the epitome of rough-luxe, which is a growing trend.
"Increasingly we're finding that couples are moving away from the colloquial, glass renovations that we're used to.
"People nowadays are just looking to get away from it all, and enjoy some tranquillity.
"Wishbone offers that in abundance.
"It is the ultimate authentic country retreat."