Thinking of escaping the 'rat race'? Then you can't get much further than this …a remote hotel in Greenland which is 500-miles from anywhere.
The settlement of Ittoqqortoormiit in East Greenland has a buzzing population – of 450 people – and the odd polar bear.
It takes three flights and a helicopter ride to travel the 1,486 miles from London and frequently posts temperatures below 20 degrees Celsius, making it one of the coldest places on earth.
However, the tiny town offers front-row seats to the cosmic display of Aurora Borealis – also known as the Northern Lights.
It's also the gateway to the National Park of North-East Greenland, which is the biggest national park in the world.
Hotels.com are even willing to stump up 99 per cent of the hotel stay for any traveller hardy enough to make the journey in March 2019.
Adam Jay, the newly-appointed president of Hotels.com and epic adventurer himself, said: "Greenland as a destination is really hotting up – even though it's minus 20 most of the time – as today's travellers are seeking those rewarding, once-in-a-lifetime experiences.
"This stunning peninsula is an epic bucket-list destination where you can go sledding with wolves, kayaking in the Arctic and maybe see the Northern Lights from your room.
"It's truly spectacular and the best bit is – we're picking up most of the room tab."
The town neighbours the entry to one of the world's largest and deepest multi-branched fjord system, Scoresby Sound.
From here, visitors can hop on a local tall-ship and sail past icebergs and glaciers, spotting some seals and whales along the way.
According to data gleaned from searches through Hotels.com, 2018 has seen an 18 per cent increase in searches for off-the-grid travel.
And searches specific to Greenland have increased by over 50 per cent compared to last year.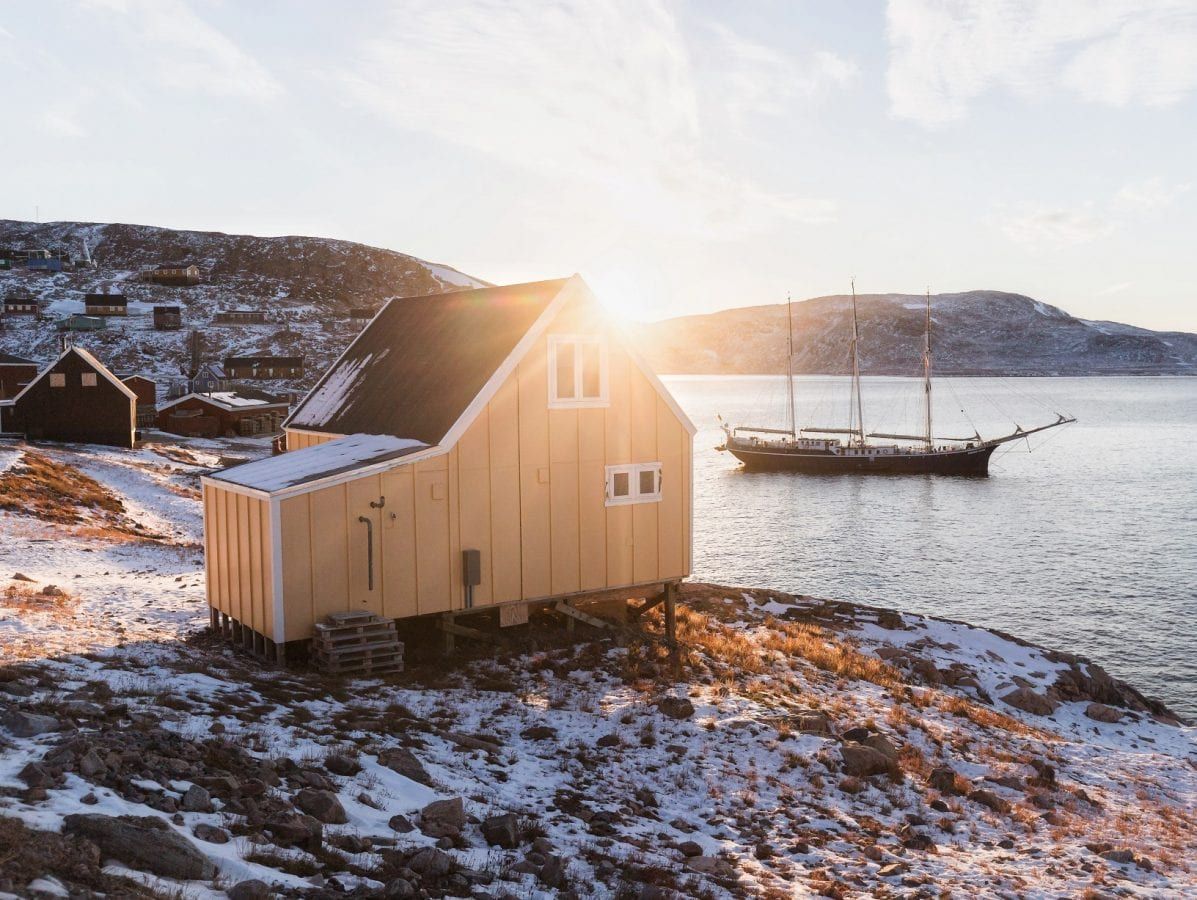 RELATED 
https://www.thelondoneconomic.com/travel/a-different-kind-of-christmas-cancun-the-perfect-destination-to-bid-farewell-to-the-old-year/03/12/
https://www.thelondoneconomic.com/travel/in-pics-dartmouth-rail-river-company-unveil-uks-first-illuminated-steam-train/30/11/