Every new Jaguar Land Rover will be electrified from 2020 as the British car giant responds to increasing demand for eco-friendly models.
The Midland-based manufacturer has been famous in the past for building sports cars and off-roaders with gas-guzzling petrol engines.
But in recent years they have slashed carbon dioxide emissions – and they are now following in Volvo's footsteps by introducing electric technology to its entire range.
The firm, which is owned by Indian conglomerate Tata, says all models from 2020 will range from being fully electric to plug-in hybrid and mild hybrid.
Jaguar Land Rover's announcement today follows the recent government plans to ban the sale of purely internal combustion engined cars by 2040.
Its first all-electric car, the Jaguar I-Pace compact SUV, will go on sale next year.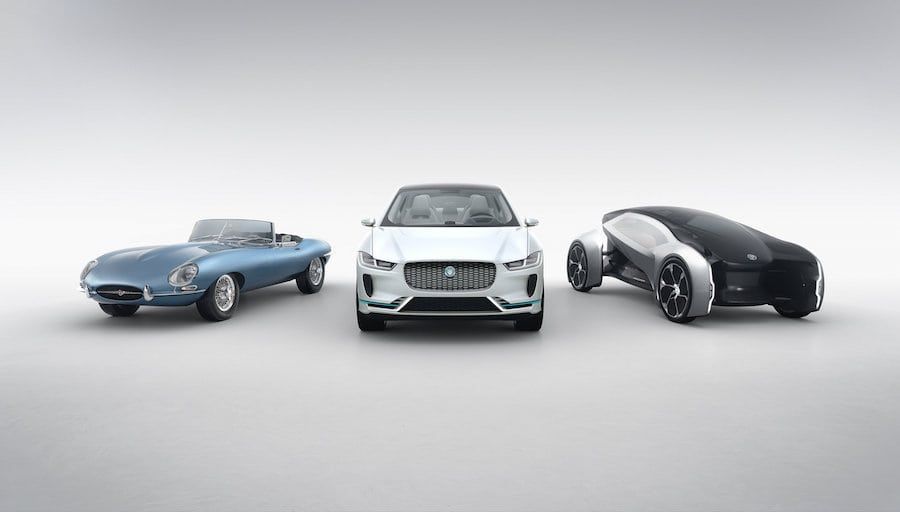 Early indications suggest it will be one of the fastest ever selling Jaguars, with more than 25,000 models already on order. It will have a range of 310 miles and do 0-60mph in around four seconds.
The company made the announcement at its inaugural Tech Fest, a public exhibition being held at University of the Arts London.
Dr Ralf Speth, Jaguar Land Rover chief executive officer, said: "Every new Jaguar Land
Rover model line will be electrified from 2020, giving our customers even more choice.
"We will introduce a portfolio of electrified products across our model range, embracing fully electric, plug-in hybrid and mild hybrid vehicles.
"Our first fully electric performance SUV, the Jaguar I-Pace, goes on sale next year."
JLR is also using the event to unveil an all-electric version of the iconic 1960's Jaguar E-Type, the model famous dubbed the prettiest car in the world by Enzo Ferrari.
The super-green Jaguar E-Type Zero, based on a 1968 convertible model, will be capable of 0-60mph in just 5.5 seconds – one second quicker than its petrol-powered equivalent.
Tim Hannig, director, Jaguar Land Rover Classic, says the E-Type Zero will future-proof classic car ownership as it looks to bring the concept to reality.
Demand for alternatively-fuelled cars is surging at the moment.
The SMMT announced earlier this week that sales in August were up 58.3 per cent for the month and 32.7 per cent for the year. Meanwhile, diesel sales slumped by a fifth last month.
In July Volvo announced all cars from 2019 would be partially or completely battery powered.
Sturgeon launches £60m innovation fund to develop low carbon infrastructure in Scotland