The world's smallest car dealership is set to open next week – with customers choosing their new motor from a PHONE BOX.
Peugeot has converted the classic red phone box, just 0.8m square, into a fully-connected online showroom.
Potential customers will be able to access the micro-dealership in London's Russell Square by getting a special door code from the Peugeot website.
They can then use an iPad to connect to an e-commerce portal to browse, configure, finance and order a new car.
David Peel, Peugeot managing director, said: "The world's smallest dealership is a perfect example of how technology continues to change the way we research, view and purchase products.
"Not that many years ago, the process of buying a new car involved reading lots of printed literature and trawling around dealerships.
"Now, despite a car being the second-largest purchase most people make in a lifetime, it can be done from anywhere – even from inside a phone box.
"We recognise that the retail landscape is ever-changing and consumers like to have the freedom and flexibility that comes with browsing online, without the pressure of having to negotiate or make snap decisions."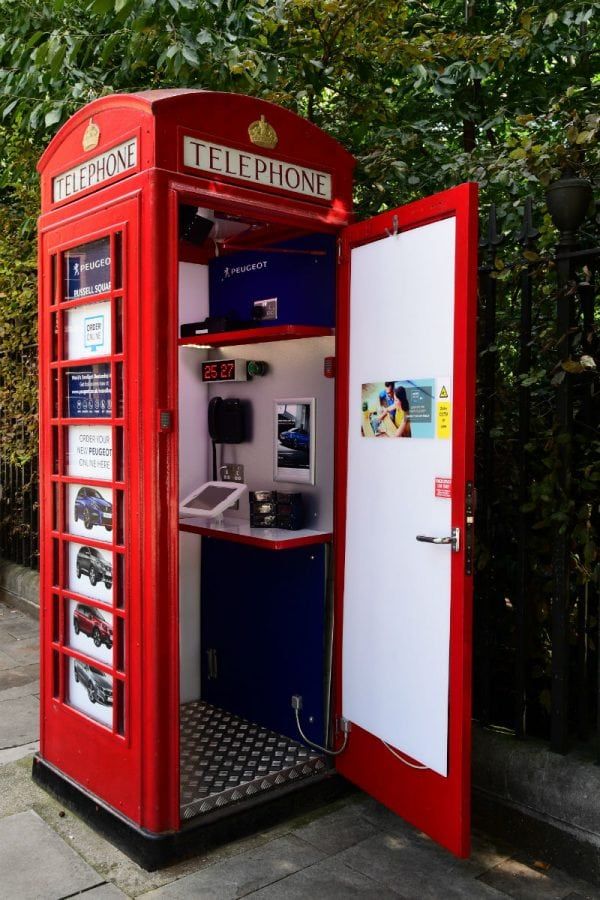 The car dealership phonebox will open on Tuesday, September 12 and remain open between 7am and 12am until the end of the month.
Peugeot launched its online car purchasing system in January as manufacturers look at new ways of getting customers.
The first order was placed on the website within 12 hours of the system being launched, with the Peugeot 208 accounting for 40 per cent of all sales.
Hyundai claims to be the first manufacturer to sell a new car online, when a customer bypassed a dealership salesman to buy a i10 supermini online in January.