More than 200 sheep have been killed in a road accident after a lorry overturned.
The driver received minor injuries and didn't require hospital treatment, but of the 440 sheep on board 220 died.
The crash happened around 10.50pm yesterday (Mon) on the A76 near to Enterkinfoot, south of Sanquhar, Dumfries and Galloway.
The driver, a 27-year-old man from Carlisle, Cumbria, received minor injuries in the collision and did not require hospital treatment.
At the time of the collision, the sheep were being transported to the Birmingham area and approximately 220 of the sheep were subsequently put down by local vets.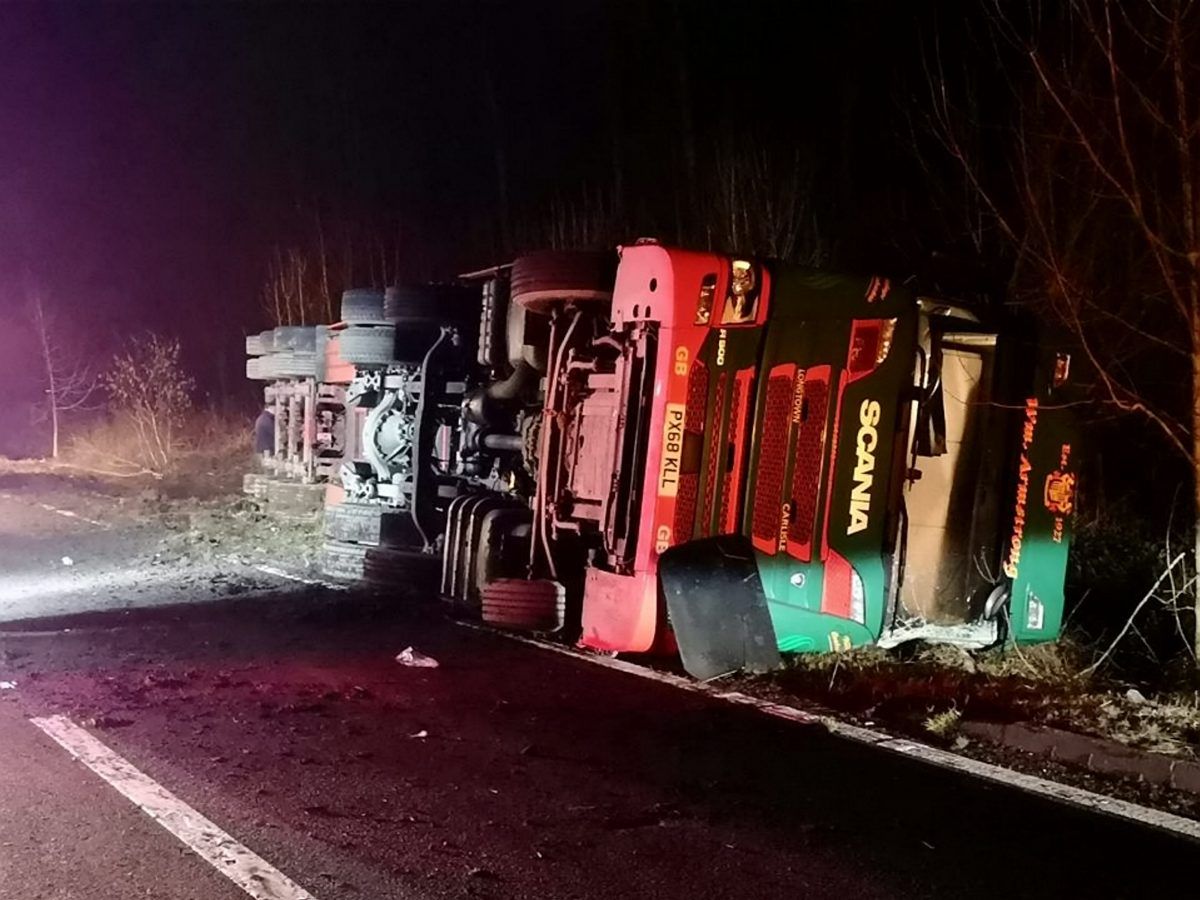 Due to the nature of the collision staff from Police Scotland, Scottish Environmental Protection Agency, Scottish Fire and Rescue Service, Scottish Ambulance Service and local farmers and vets were all involved in the incident.
The roadway reopened around 5:30 AM this morning.
A Police Scotland spokesperson said: "Police are appealing for witnesses following the one vehicle road traffic collision which closed the A76 overnight.
"Anyone who witnessed the collision involving the Scania HGV should contact Police Scotland on 101 quoting incident 4406."
by Paul Rodger