Sheffield Wednesday has broken the Guinness World Record for the largest 'cake ball' which weighs a staggering 285kg.
Chefs used an astonishing 278kg of flour, 277kg of butter, 277kg of sugar and 4,443 eggs to create the record-breaking cake – shaped as a football.
It was unveiled on Sunday, September 3 as part of the club's 150th-anniversary celebrations.
The club tweeted: "The Owls have smashed the Guinness World Record for the biggest cake ball! A huge 285kg! #swfc #swfc150."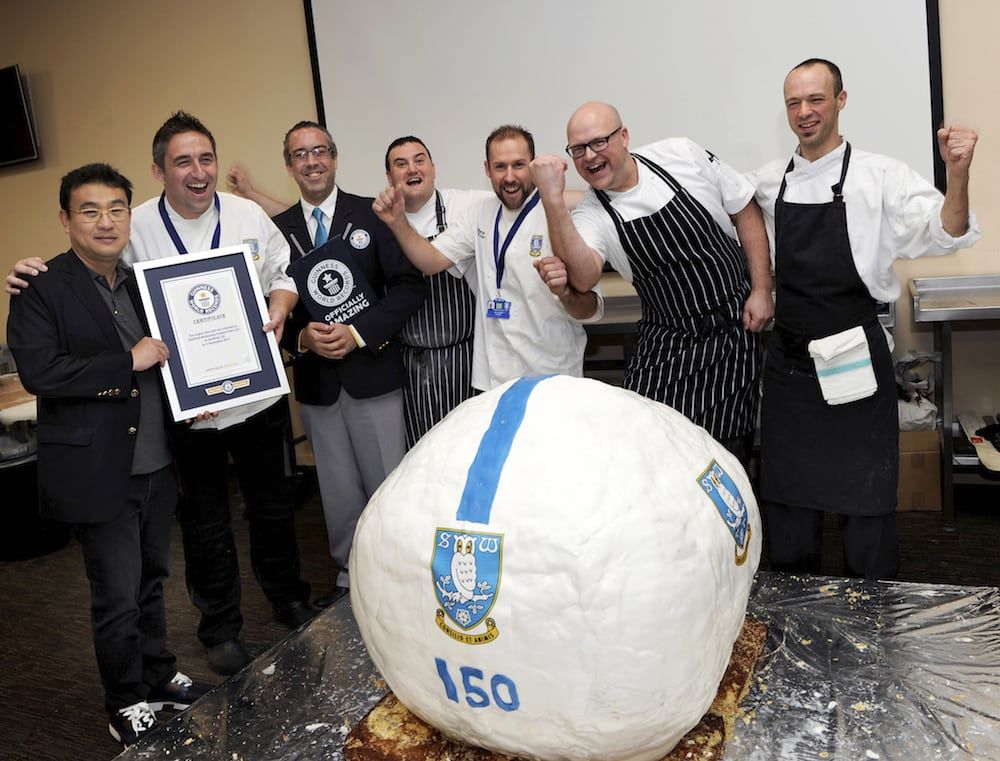 The record-breaking cake was unveiled in the club's 1867 Lounge during the Owls in the Park event.
The 'cake ball' is shaped like a football and adorned with the clubs crest and the number 150 to celebrate the anniversary of the club being founded.
Club Spokesman Trevor Braithwait said: "Around 15,000 people visited the stadium during the Owls in the Park event so we decided to attempt the record with a football shaped cake.
"It took our catering a few hours to make and we had ordered the ingredients in specifically due to it's huge size.
"The cake was really well received by all of our fans, with over a thousand queuing up in orderly fashion to grab a slice.
"To be officially recognised the cake had to be made and eaten on the same day.
"Thanks to our fans we achieved the tall order and broke the record so it was a great success."
https://www.thelondoneconomic.com/sport/diehard-sheffield-wednesday-fan-gets-tattoo-clubs-rivals-chest-support-schoolgirl-cancer/30/08/