A classic Ferrari is set to smash the auction record for a car by selling for more than £35 MILLION.
The Ferrari 250 GTO is the most sought-after classic car on the planet – with just 36 built by the Italian sports car manufacturer.
They are adored by collectors because they combine beautiful looks with brilliant ability on the racing track.
And this 1962 model, which was the third built, had a stellar racing career – winning the 1962 Italian National GT Championship with victories in nine out of ten races and twice winning the Targa Florio.
Under the bonnet of the road-legal race car is a 3-litre V12 engine which gives it a 0-60mph time of 6.1 seconds and a top speed of more than 174mph.
Ferrari rebodied it as a Series 2 car in 1964 and it has been owned by a number of wealthy Brits including Lord Anthony Bamford, of JCB fame, and Sir Lindsay Owen-Jones, former boss of L'Oreal.
The car is currently owned by Dr. Greg Whitten, an avid collector car enthusiast and former chief software architect at Microsoft.
Dr Whitten has decided to sell the Ferrari publicly and RM Sotheby's, which will auction it in California over August 24-25, has given it a guide price of "in excess of $45 million" (£35m).
This is more than TEN TIMES the asking price 25 years ago.
It will smash the current record for the most expensive car sold at auction, which currently stands at £22.8 million ($38m) for a Ferrari 250 GTO sold by Bonhams in 2014.
Shelby Myers, car specialist, RM Sotheby's, said: "We are thrilled at the rare opportunity to offer a legendary Ferrari 250 GTO at auction
"Due to the evolution of technology and safety regulations that followed, the GTO was essentially the final true road racer, marking the end of an era when drivers really got their hands dirty.
"This was the last car that you could park in your garage, drive to the track, win the race, and then drive home.
"This marks just the third time that a GTO has been offered for public sale in the new millennium.
"The fact that the GTO exists as it did in period, along with Dr. Whitten's long-term, enthusiastic ownership, only adds to the car's impeccable pedigree.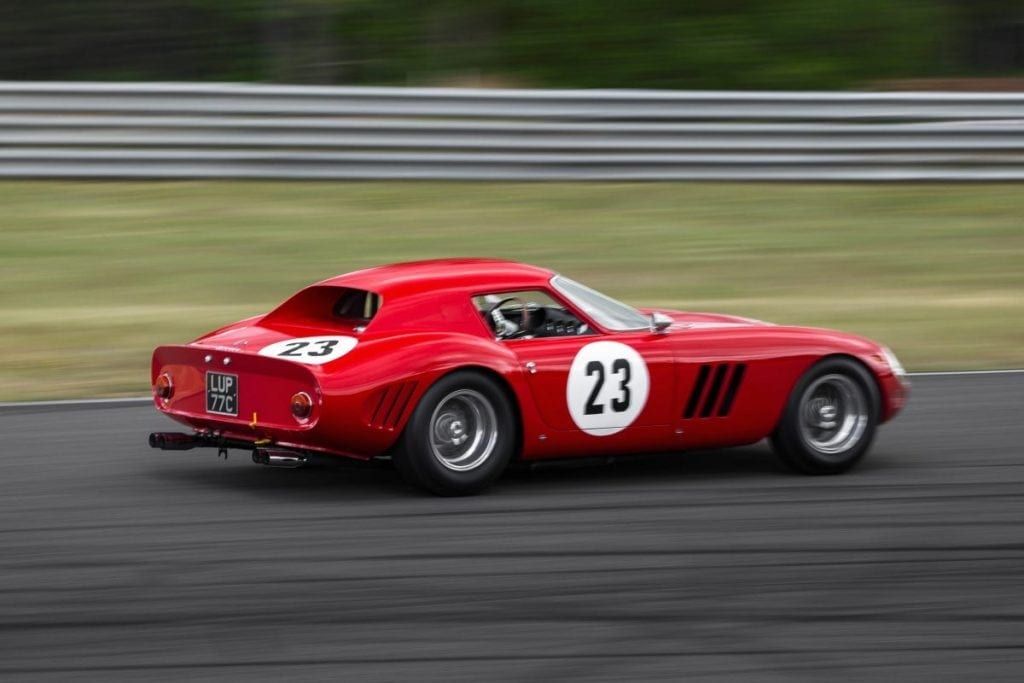 "I can think of no better place than our flagship Monterey event, an auction that has borne witness to the record-smashing sale of some of the most important cars in history, for the presentation of such an exceptional example of Ferrari's most successful racer and the world's most sought-after collector car, full stop."
The 250 GTO is considered to be one of the most beautiful Ferraris and it was one of the most successful road and racing cars the marque ever built, claiming overall victory or first in class in nearly 300 races worldwide.
Chassis 3413 GT, which RM Sotheby's is selling, competed 20 times in period and was never involved in an accident and never retired from a race.
This is a rare feat for any race car and the model retains its original engine and gearbox along with the factory-fitted Series II body which was fitted in 1964.
It was in the hands of Italian gentleman racer Edoardo Lualdi-Gabardi that it won the 1962 Italian GT Championship with victory in nine out of ten races.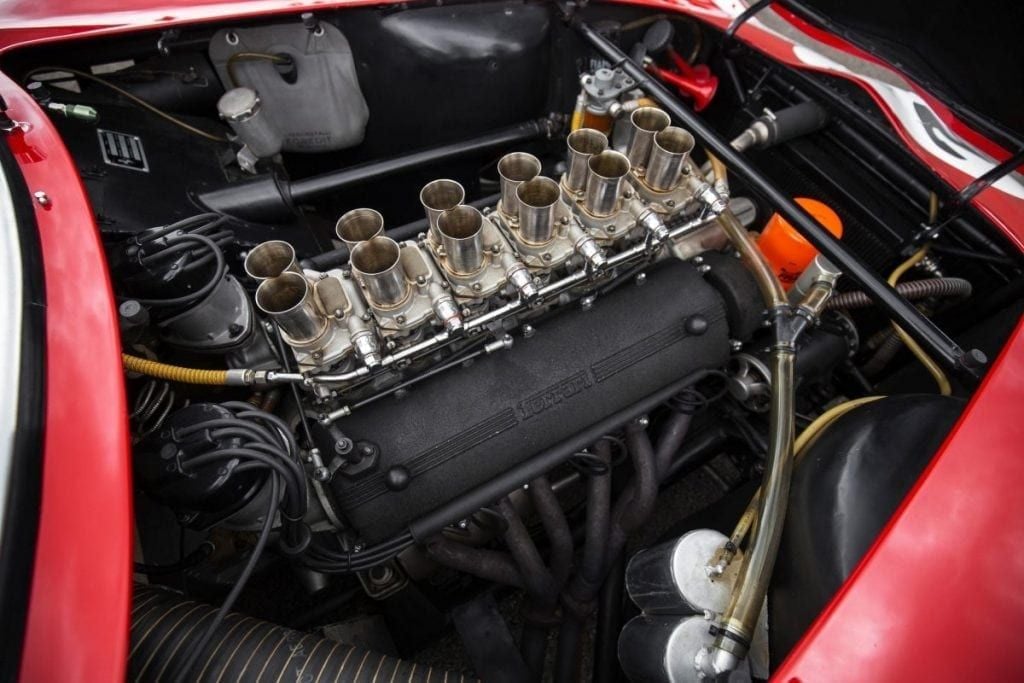 Mr. Lualdi-Gabardi received a second GTO in 1963 and sold chassis 3413 GT to then race car driver Gianni Bulgari, who went on to lead the Bulgari jewellery company from the 1960s to the 1980s.
Under both Bulgari and subsequent owner Corrado Ferlaino's ownership, the GTO won its class in the 1963 and 1964 Targa Florio.
Following its racing career, the GTO has passed through an unbroken chain of ownership that includes some of the most prominent Ferrari collectors.
John Collins, who runs Berkshire-based classic car dealer Talacrest, has been involved in the sale of ten Ferrari 250 GTOs.
He said: "I tried to buy this car in 1994 but the owner wanted $4 million then and it was too expensive.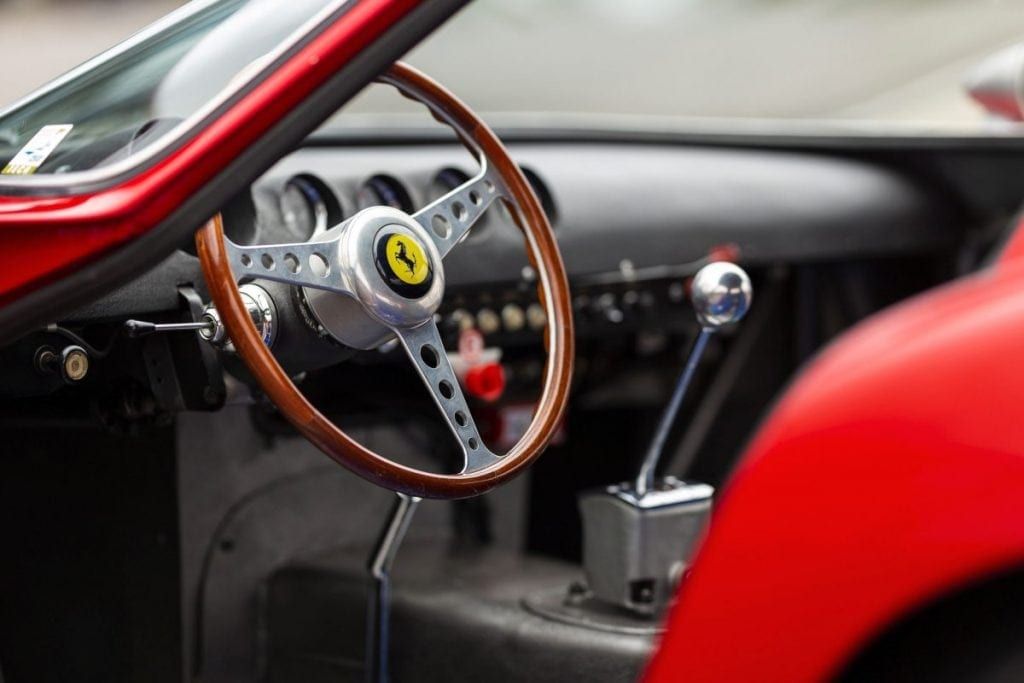 "It is a Series I which was rebodied by the factory as a Series II and it is a really good car. There are no real negatives about it.
"It's got great provenance and a good racing history and $45 million doesn't seem unreasonable. It will be interesting to see how it pans out."
The Ferrari 250 GTO rarely comes to the market publicly, normally changing hands behind closed doors with news of the deal not emerging until a later date.
Earlier this year a silver Ferrari 250 GTO was sold privately for around £50 million.
https://www.thelondoneconomic.com/tech-auto/15-million-mclaren-supercar-has-been-put-on-the-market-for-a-huge-figure/20/06/