Maybe it was something in the water, but this female mallard was one angry bird when she took on an Osprey.
The duck ended up on the poor bird's back as it dropped its trout back into the loch before fleeing.
Astounded wildlife photographer Andy Howard shot the whole tussle at a lake in Rothiemurchus near Aviemore, Scotland.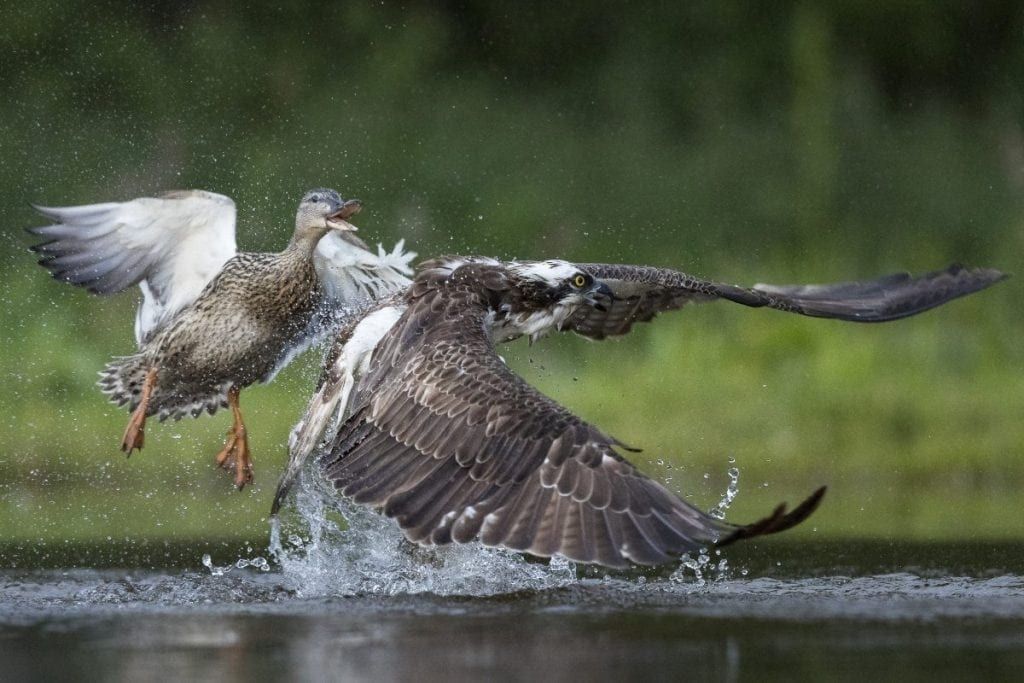 And he said that there was no obvious reason for the bird's aggression as she was not protecting chicks and Ospreys don't eat ducklings.
Andy, 47, from Inverness said: "I had to get up at 2am to be there for the early light but I had no idea of what was in store for me.
"I've never seen anything like this – a female mallard duck launching a vicious attack on an Osprey.
"It wasn't until after the event that I noticed exactly what I had captured.
"Everything happened so fast I hadn't noticed the mallard flying across the pond towards the osprey.
"The whole sequence only lasts for a few seconds from when the osprey dived until it took off again.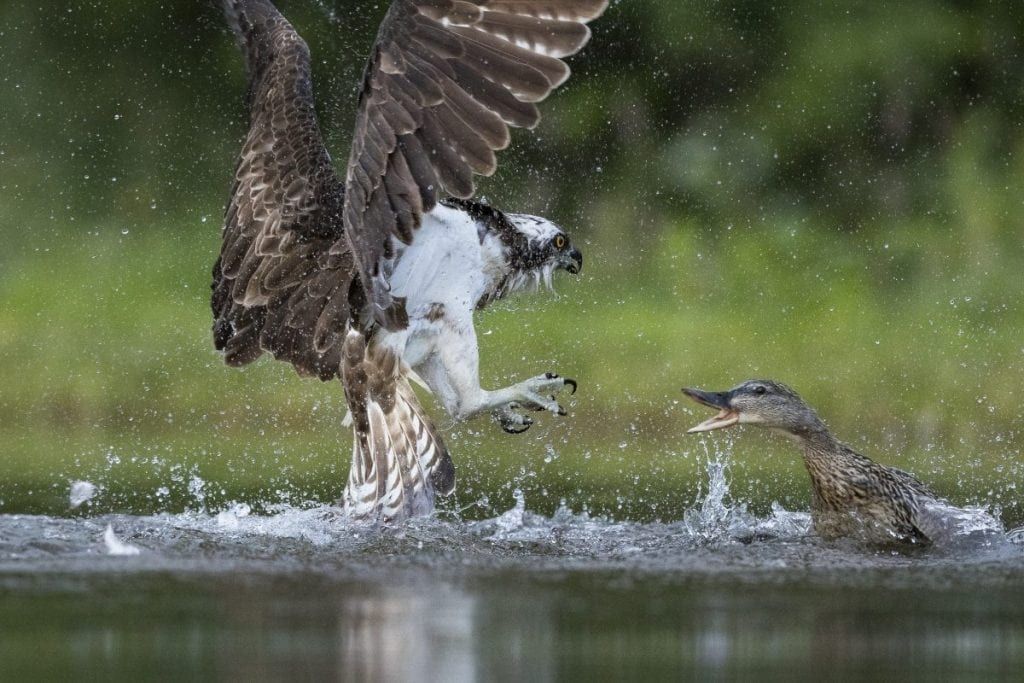 "Strangely the hen didn't have any ducklings so I'm puzzled to why she should react so violently, maybe it was on instinct?
"Ducks can be fiercely protective towards their young but an osprey poses no threat to the ducklings as their diet costs of only fish."
He added: "I often spend time photographing the ospreys fishing here as they are attracted to the rainbow trout, but I've never witnessed anything like that before and luckily I ended up with some spectacular photos."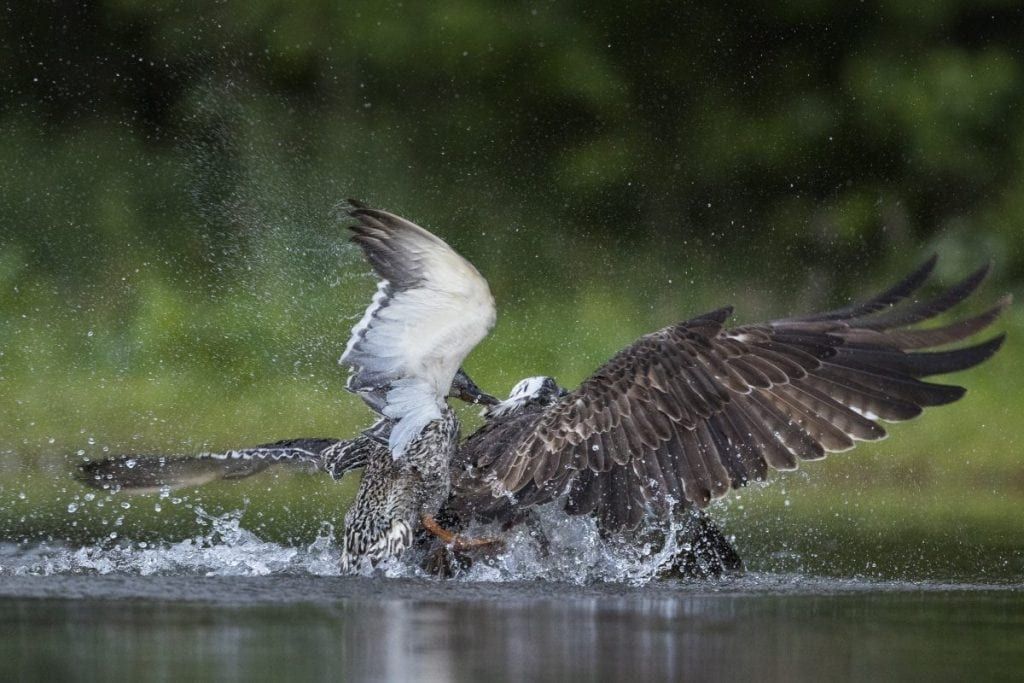 Ospreys return to the Highlands every year from over wintering in Senegal in west Africa.
Andy also offers a wildlife guiding service and runs wildlife photography workshops for those who want to hone their photography skills or just want a close encounter with some of the stunning wildlife found in the Cairngorms.
https://www.thelondoneconomic.com/news/environment/the-most-amazing-underwater-pictures-in-the-world-have-been-revealed-including-a-close-up-snap-of-an-angry-crocodile/03/04/