We reported on what's been dubbed England's most patriotic estate – the Kirby Estate in Bermondsey – but you may not have noticed in the sea of red and white England banners, flags and bunting, one flag of yellow, red and blue.
The Kirby Estate went viral with residents flying 300 England flags outside their homes.
But, surrounded by hundreds of England banners, Sandra Ramos, a Colombian who has lived on the estate for 19 years, will be cheering on her national team tomorrow with nearly 40 family and friends.
A giant screen has been installed on the estate and fans of both teams will eat, drink and watch the game together.
Sandra's son Jean-Paul Jhonas said: "I'm 100 per cent supporting Columbia, even though I was born here.
"I don't know how it's going to go. It'll be very close, a difficult game.
"The English supporters think it will be easy for them, but I don't think it will.
"We're in a strong position and many of the top teams are out.
"It's been a very unpredictable World Cup."
The 18-year-old is a semi-professional footballer and plays midfield for Sutton United while his little sister Ashley plays for Crystal Palace.
He added: "She's a striker. We all love football."
On whether there's been any digs about their flag he said: "The neighbours have been very nice.
"They've invited us to watch the game downstairs on the big screen.
"We're inviting everyone we know here for tomorrow, all our family and friends.
"There'll be about 30 to 40 of us to have more of an equal balance.
"I won't be supporting England if we lose – I'll be supporting my South American teams.
"For me it's about the football and I like the way they play in South America.
"Whoever wins tomorrow has a good chance of going all the way to the final, so it will be a good game."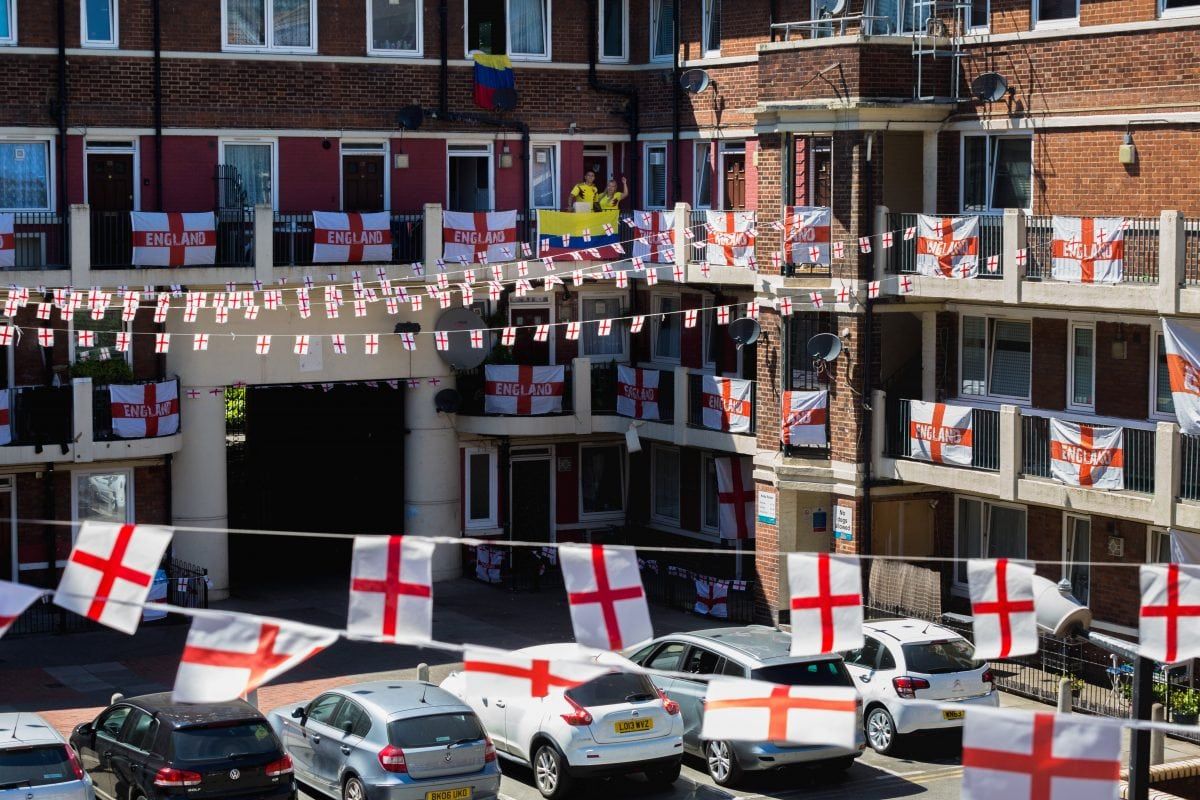 Jean-Paul's great great grandad was English.
He said: "He moved to Columbia and met my great great grandma.
"His actual name was Jones, but they spelt it wrong so it was left as Jhonas."
Mum Sandra said: "I'm very excited about tomorrow."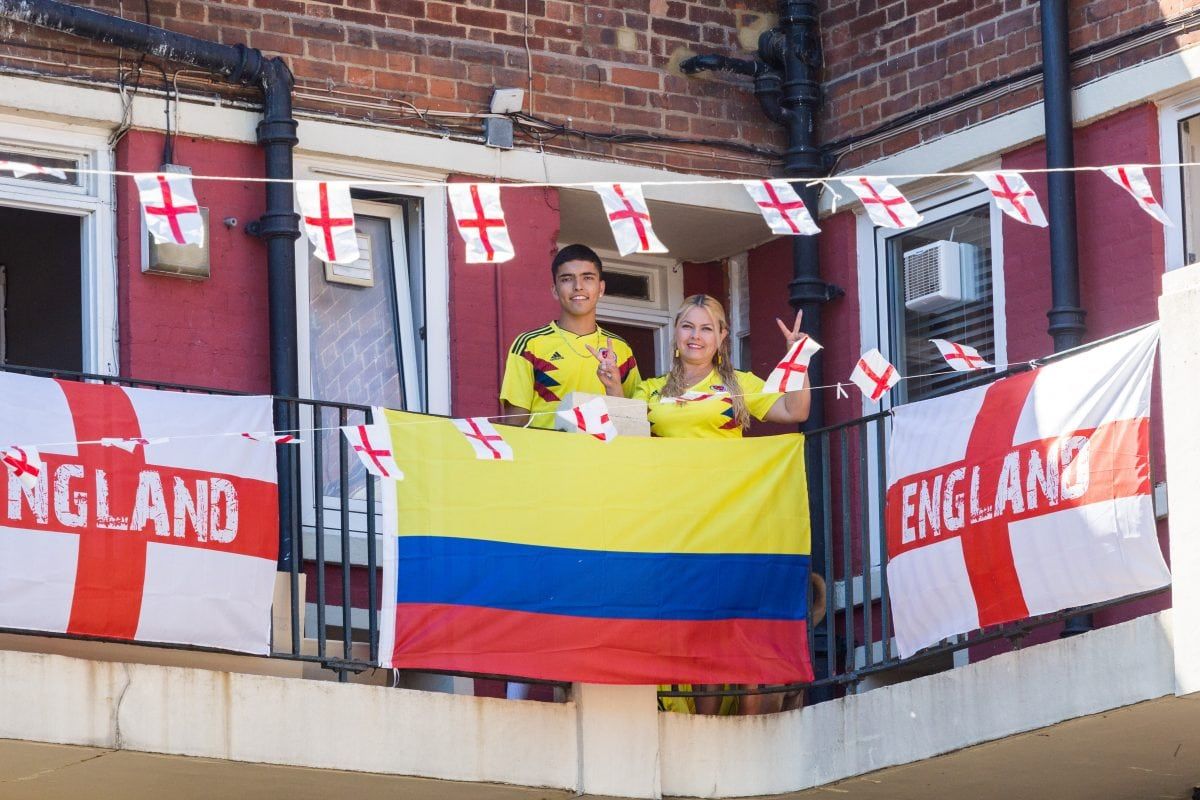 The 48-year-old restaurant worker said she misses Columbia: "I miss everything- I miss my mum, my family and friends – the weather.
"But I moved here for a better life and the people are nice.
"Everyone's been really good here, it's a nice estate.
"It's a good community with lots of families."
The story of the flags in the estate goes back six years.
Chris Dowse, 39, who owns the projector that will be set up tomorrow for the big game, said: "It started about six years ago, Alan put one up, then Geraldine put one up and then another one went up.
"But they were sporadic. I said this doesn't look right, so we went shopping and decided to put flags all the way down one side.
"Then we just on adding and adding- we just decided we needed to do every one.
"People say there's no communities left in London but there absolutely is.
"We have people here from lots of different communities, lots of different backgrounds.
"We wanted to have a barbecue to celebrate the estate so we put letters through all the doors. I never expected such a response.
"I've been proper overwhelmed and humbled by how much everyone's come together.
"I grew up in the 80s, back then it was exactly like this, all about the community.
"The estate is old fashioned, it's just the way we are.
"Bermondsey people are known for it."
The self-employed 39-year-old said: "I want people to come tomorrow- someone's going be happy and someone's going to be sad, but it's going to be great."
By Ben Gelblum and Grainne Cuffe