Venue: The Lexington, Islington
Date: 22.6.18
Support, Fresh, itoldyouiwoudeatyou, Conjurer
Photos: Graham Berry (@BlkTPhotography)
Words: Grant Bailey (@GrantDBailey)
They should have booked a bigger venue. For weeks the date has been looming; and odd clash of scenes and styles. When Nervus first announced they would be putting on this show – along with the pop punk of Fresh, the neo-emo of itoldyouiwouldeatyou, and the metal shred of Conjurer – it felt like a subversive move. This feels like a line-up you might find in a festival tent spread over a weekend, not crammed onto one bill, playing in a tiny room in the middle of the week.
But here we are, it happened, and Nervus pulled it off. More than the music, tonight is a meeting of worlds to celebrate the fresh sounds coming up in their respective scenes, regardless of genre. That means there are handclaps, moshpits and earnest tears, all happily coexisting under one low, sweaty roof.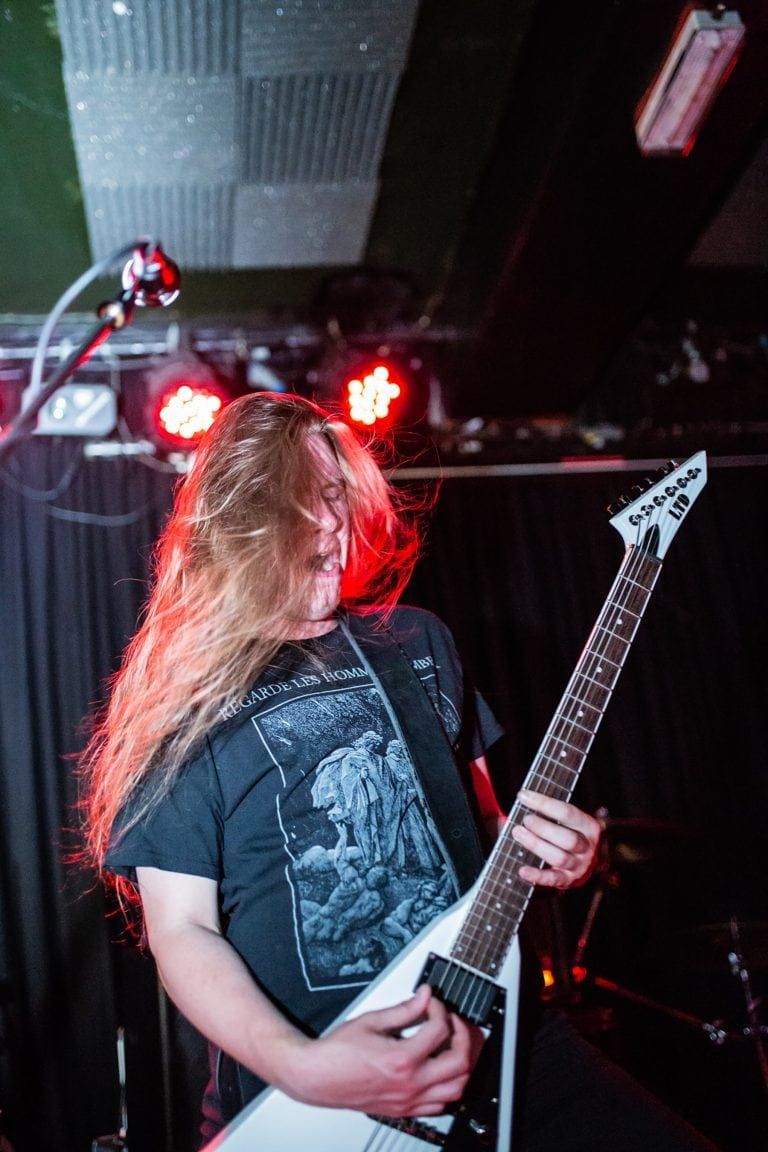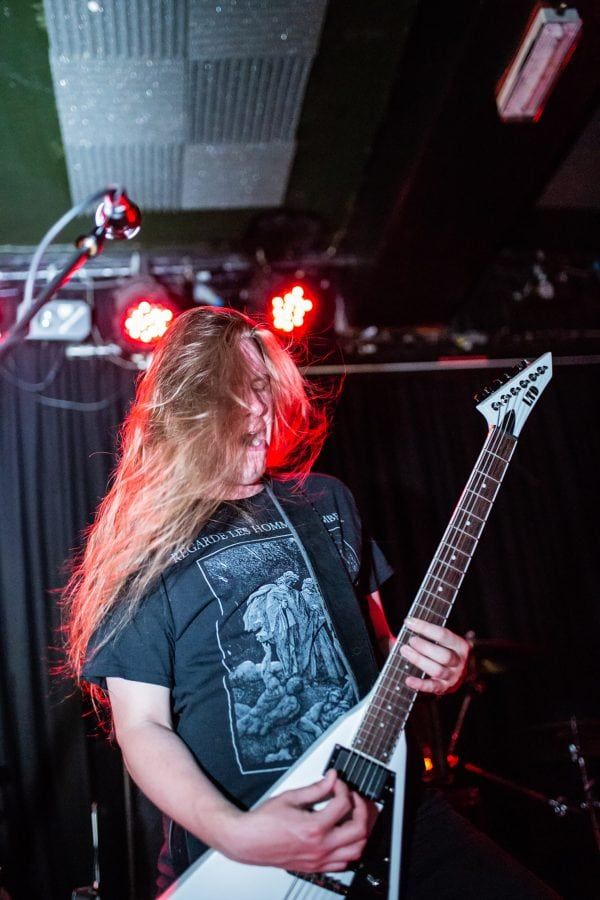 First up are Fresh, who's high energy, reliable pop punk brings to mind the loveable Diet Cig and the straight-talking Joyce Manor, colliding on a single stage. There are nerves, but for good reason, as the Lexington is already packed out in support. Comparatively, you couldn't accuse itoldyouiwouldeatyou of stage jitters. A few years on the circuit have road-tempered the outfit, and their performance is taut and emotive. The call and response of 'Get Terrified' works wonderfully in the intimate setting, and 'Divine Violence' is buoyant in its dark subject matter.
Conjurer stick out of this fist of a line-up like a sore thumb, and they relish their fringe appeal. It may be clear who many of the people in this room are really here to see, but band and crowd give it their all, throwing themselves into sludgier cuts from 2016's I. 'Scorn' is still a vulgar display of muscular metal, while the heavy-footed 'Choke' starts like a harbinger of sunlight breaking through storm clouds, only to fall into a truly heavy onslaught of dual shrieks and double pedal. They're a spectacle, as always.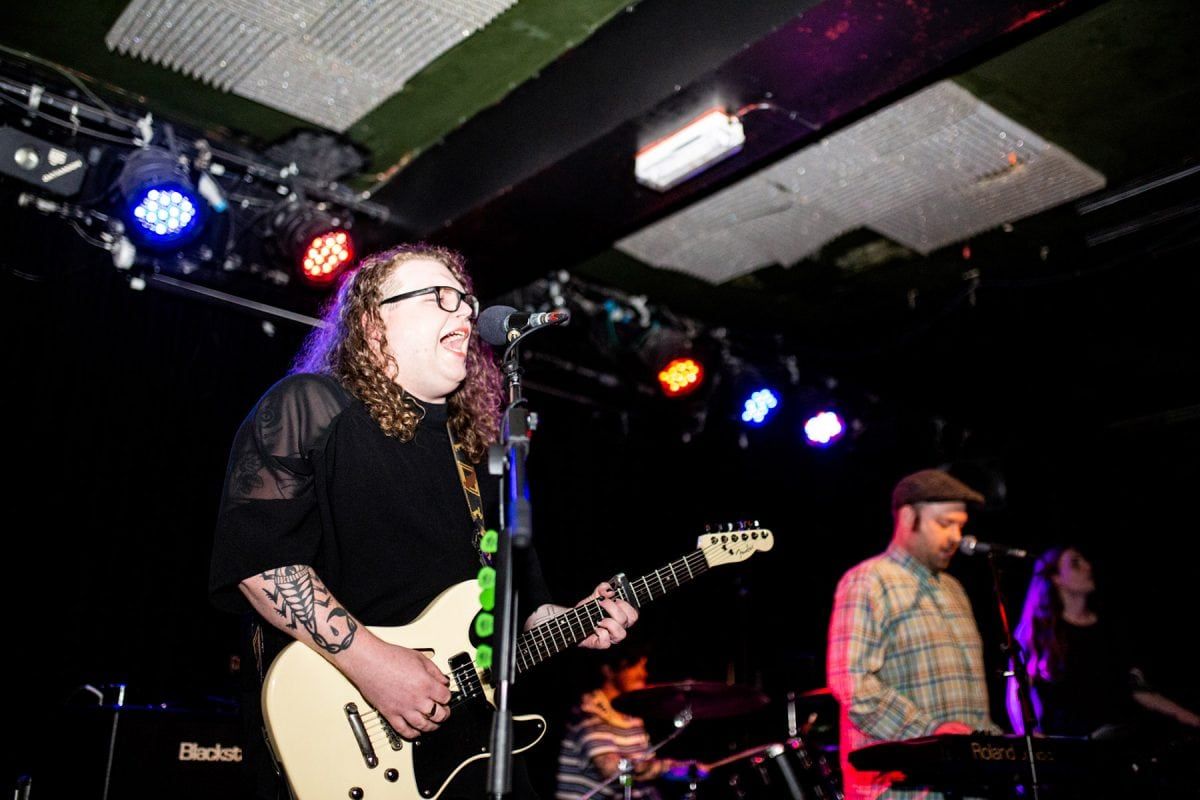 Comparatively, headliners Nervus are energised by the positive vibes of this eclectic crowd, but waiver under technical difficulties. Half way through the set and two guitars down, they persevere. Though, as an exercise demonstrating the strength of their material, new cuts from Everything Dies are still anthems in waiting, even when robbed of any six-string heft. 'Nobody Loses All The Time' is an easily-recommendable addition to the punk rock pantheon, as is Permanent Rainbow standout 'Bones', which takes on thematic weight live. The real victory of the night is the bill, however. There's something weirdly progressive about the whole endeavour, which throws a light on more predictable support-headliner pairings, and it's an awesome sign to see it pay off in such fine form. It makes a good case for softening those genre boundaries a little more and mixing acts and audiences together. It works.