Liverpool manager Jurgen Klopp has hailed unsung hero Joel Matip as one of the best signings he has made and has tipped Liverpool legend as his succesor.
Steven Gerrard was "surprised and flattered" to hear the news.
 In an interview with FourFourTwo magazine about his working relationship with non-executive director Kenny Dalglish.
He said: "Kenny and Stevie have both been a really big support from day one. If Liverpool were to sack me tomorrow, then maybe Kenny would be the first choice to replace me, but they would probably bring Stevie down from Glasgow.
"If you ask who should follow me, I'd say Stevie. I help him whenever I can."
Reacting to the comments, Gerrard said: "I was surprised and flattered at the same time.
"But when you read the quote really carefully, like I have, it said 'if I get sacked tomorrow' he thinks Steven Gerrard should be the next Liverpool manager.
"Jurgen Klopp's not getting sacked tomorrow. I don't want him to get sacked tomorrow. He's doing a fantastic job.
"I'm a Liverpool fan. I'm sure every Liverpool fan on the planet endorses what I'm saying here. We want him to stay for many, many years and bring as much success to our club as possible.
"But yeah, it was very flattering at the same time."
In Klopp's four years at the club the German has broken the club's transfer record twice with the signings of Mohamed Salah (£38million) and Virgil Van Dijk (£75million).
He has made five other £30m-plus signings but believes free transfer Matip was the best deal.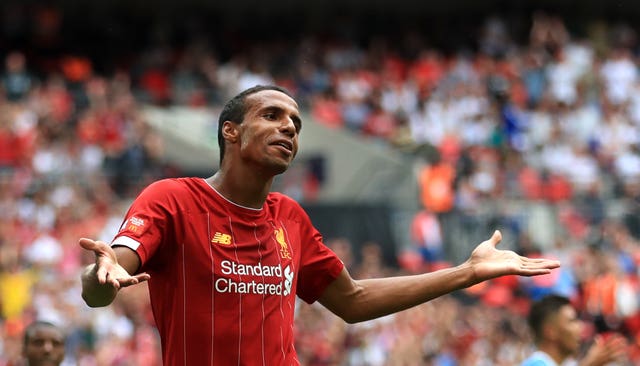 "In a world of big transfer fees, to sign a player like Joel Matip on a free transfer is incredible," said Klopp.
"It was maybe one of the best pieces of business we did in the last few years.
"Joel was always an incredible talent. He played as an 18-year-old boy for Schalke in the Bundesliga.
"It's a strong league and he played there, and was always a standout player, a fixed point in defence.
"Yes he lacked a little bit of consistency, that can happen especially with his physical stature.
"He doesn't always look sensational when he moves. But he grew and developed. Joel is in a really good moment; long, long may it continue."
Matip will start against Sheffield United on Saturday, keeping Joe Gomez and Dejan Lovren out of the side again, having put together an impressive run of form.