A loud-mouth Birmingham City fan has been forced to get a tattoo of Garry Monk on his BUM – after the football manager paid for him to get it done.
Kevin Tomlinson, 29, vowed to get the inking if Blues beat Fulham to clinch their Championship survival on the final day of the season.
A 3-1 victory on May 6 kept Birmingham out of the relegation zone and they finished 19th – having been third from bottom when 39-year-old Monk took charge in March.
Season ticket holder Kevin, a warehouse worker, set up a fundraising page to afford the tattoo and was left stunned when Monk himself stumped up most of the cash.
And on Saturday (19/5) the dad-of-two stuck to his promise and had Monk's face permanently inked on his backside, with surplus money raised going to charity.
The GoFundMe page was at £20 of its £100 target when Monk completed the fundraising and donated £80.
The footie boss wrote: "Just paid for it, pal! But just one condition: all bluenoses want to see the proof!!!"
When Kevin uploaded the picture to Twitter over the weekend, Monk even replied: "Fair play to you Kevin!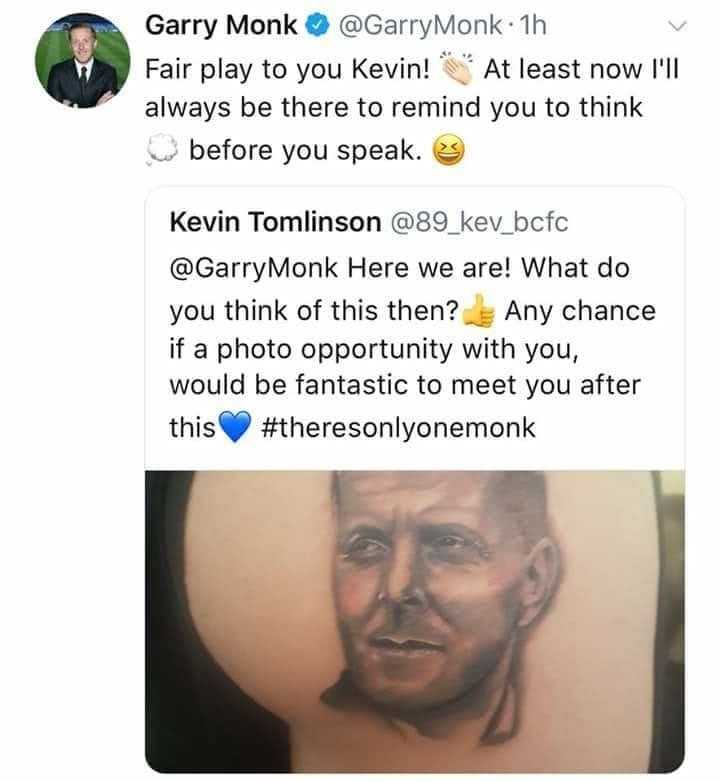 "At least now I'll always be there to remind you to think before you speak."
Kevin, who lives in Chelmsley Wood, Birmingham, with partner Amanda Hutchinson, 29, and daughters Jessie-Mai, ten, and Scarlett, six, said: "I was caught up in the moment when I made the promise.
"Blues had played QPR and we had lost again.
"I thought, 'it's not going to get any better, we have one game left and are playing Fulham who were unbeaten since Christmas', I thought we had no chance.
"Then it went mad and everybody started sharing it online.
"I didn't believe it at first when I saw Garry Monk was involved, I thought it was someone who put their name as Garry, but when it started trending on Twitter I realised this is getting serious.
"I'd love to get a picture with him but I don't know whether he'll want to get his face that close. It'd be good to compare the likeness though.
"I've been saying it's a good job he's a good-looking manager, it could have been Harry Redknapp.
"I had the feeling it could get shared quite a bit but never imagined it'd be as big as it has been, my phone has constantly been going off and I haven't had a chance to relax.
"All my mates are chuffed and have been giving me a bit of stick but my partner is really proud of it.
"If Monk leaves I'll just have to make sure I'm wearing shorts or trousers.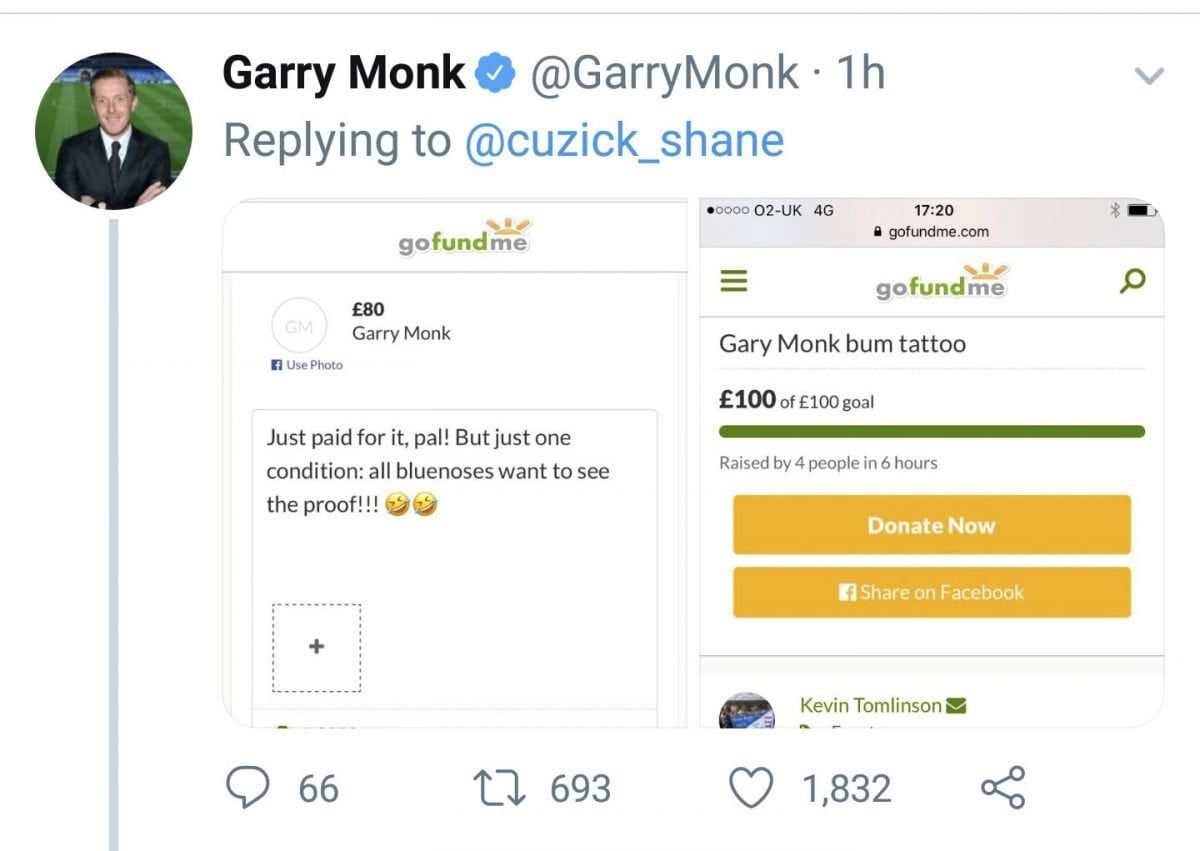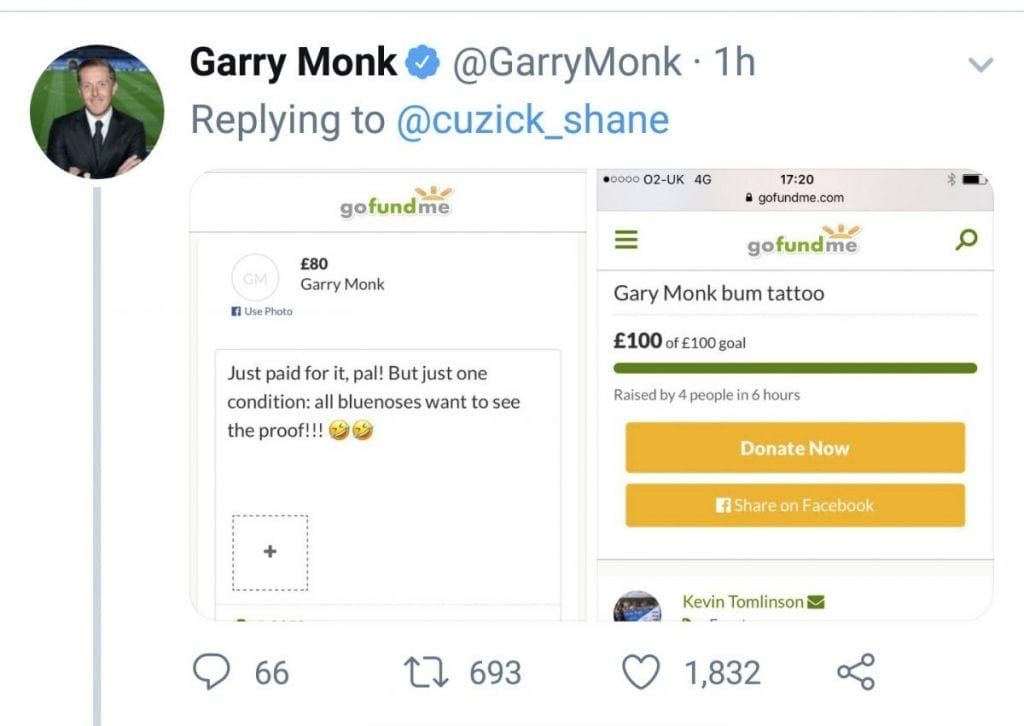 "I'd be happy with a top half finish next year. We've been hanging around the bottom for a while now – no pun intended."
The tattoo was designed by Richard Head from Pinstripe Tattoo Parlour in Birmingham.
The fundraising page was created for The Justice for the 21 campaign, a group dedicated to getting justice for the victims of the 1974 Birmingham pub bombings.
The page has since raised £400 since being set up on May 7.
To donate go to https://www.gofundme.com/gary-monk-bum-tattoo
ENDS