"The stairs to our industry must be accessible to all," declared Cate Blanchett as she stood on the steps of the Cannes Palais during the premiere for Eva Husson's Girls of the Sun. Below her stood 81 other woman from within the industry, representative of the number of female filmmakers who had walked that red carpet to see their film play in the Official Cannes Competition over the course of the festival's 71-year history. By contrast, some 1645 men have also seen their films debut in Competition at Cannes during that time.
Of those 82 directors, only 1 has ever won the Palme d'Or, and that was 25 years ago: Jane Campion, for The Piano. Many hoped – indeed, some assumed – that with a progressive female-led jury in charge, this year we'd see another female filmmaker triumph and take the top prize, in spite of there only being three names to choose from; as well as Husson, this year's Palme d'Or was also contested by Alice Rohrwacher (Happy as Lazzaro), and Nadine Labaki (Capharnaüm).
In the end, it turns out that despite predictions from many members of the press corps – who, myself included, were taking it as read that Labaki would likely triumph – the top honour was destined to be bestowed upon festival favourite Hirokazu Kore-eda, whose film Shoplifters followed a family of petty criminals who offered shelter to a young girl displaced by her own personal hardship.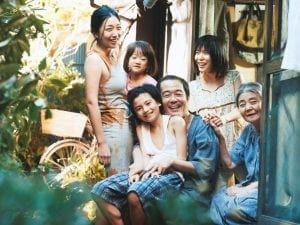 Some personal gripes aside – I would personally have liked to see Husson's sorely underrated wartime drama recognised by the Jury – it was a pretty perfect set of results – richly diverse, and pleasingly unexpected. Spike Lee was recognised for his sterling work on true-life thriller BlacKkKlansman, while Pawel Pawlikowski took the Best Direction prize for his affectingly minimalist romantic epic, Cold War.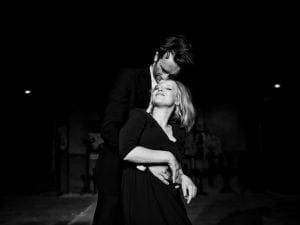 Many have lamented the tired atmosphere at this year's festival; an article published on 'Variety' starkly declared that the festival faced an "existential crisis," and needed to "evolve or fade". Certainly, compared to the fervour of previous years, I found the pervading sense of inertia consuming the Croisette this time left me somewhat wanting; at times it felt like Cannes had become quite subdued, perhaps even unsure of itself.
This could, of course, easily be ascribed to the lack of a-list star power this year: Netflix's decision to pull out of the festival at the last moment depriving the programme of new films from Alfonso Cuarón & Paul Greengrass, as well as a completed cut of Orson Welles' previously unfinished opus, The Other Side of the Wind. Yet one can't help but feel that, though clearly a factor, such a conclusion seems somewhat simplistic; the industry is changing, as is Cannes role within it. The problem at the moment is that, rather than willingly embracing such change, it looks as if the powers that be will have to be dragged, kicking and screaming, into the modern age.
A pledge signed by festival director Thierry Frémaux to ensure a greater parity of representation is certainly a step in the right direction, but the proof of its effectiveness will not be prevalent until the announcement of next year's programme. In the forthcoming months, Frémaux and his team need to take a far-reaching look at Cannes' identity; beyond the glitz and glamour, what is the festival's role within the cinematic community?
With the ever-evolving filmic calendar now putting more emphasis on awards season being in the latter half of the year – this year's Oscar winner, The Shape of Water, opened the Venice Film Festival last September – perhaps Cannes needs to embrace an identity as primarily being a platform for underrepresented arthouse talent, not just for cineastes and critics, but for mainstream audiences too. As despite the jaded tone, there was still plenty to get excited about at this year's festival.
Beyond those already mentioned, there was also a number of other notable titles playing in the Official Competition, including Lee Chang-dong's Burning; a mesmerisingly ambiguous story of male obsession with magnetic performances from Yoo Ah-in, Yeun Steven, and Jun Jong-see. While in Un Certain Regard, there was plenty to ruminate on in Meryem Benm'Barek's Sofia – an emotionally intricate critique of Morocco's puritanical ideology with an incisive feminist undercurrent – and festival breakout Girl – a contemporary tale of inclusivity and isolation told from the perspective of Victor Polster's Lara, a teenage girl undergoing sex reassignment surgery – which won director Lukas Dhont the Camera d'Or prize at Saturday's awards ceremony.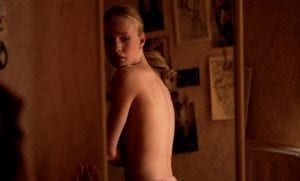 Further along the seafront, there were further gems to be mined in the Director's Fortnight, including Debra Granik's Leave No Trace – an earthy, erudite study of the American underclass, powered by a pair of beautifully understated central performances from Ben Foster and Thomasin McKenzie – and Panos Cosmatos' Mandy; a garish, blood-soaked grindhouse thriller starring a fiercely unhinged Nicolas Cage.
Hungarian filmmaker Zsófia Szilágyi, meanwhile, caught the attention of many, myself included, with her debut feature Egy Nap (One Day) – a striking, sombre slice of contemporary neorealism concerning the relentless pressures of motherhood, and the uncompromising monotony of modern life.
For me, however, one of the real highlights from this year's programme was The Eyes of Orson Welles, director Mark Cousins' vividly etched odyssey of creative interpretation, which chronicled the life and career of the eponymous cinematic pioneer through the prism of a previously unseen collection of personal sketches. A swooning love letter, with an incisive allegory on human nature, and our apparent proclivity to repeat history, it was a film that perfectly underscored the need for progress, and to champion the changing landscape of cinema; a lesson that Frémaux must take on board going forward. The sun has set on this year's festival, here's hoping when it arises next year, we see some changes on the horizon.