"You couldn't really get any bigger" says Charlie Hodgson, Managing Director of The Oval as Surrey CCC gear up for the first home fixture of the season.
In the background Alastair Cook is netting on the pitch alongside his fellow Essex teammates in preparation for today's Division 1 clash.
Both teams come in on the back of a strong season in which Surrey scooped the Championship title and Essex finished within a whisper of the top in third place. But that is expected to pale in comparison to this year's action, with a huge cricket line up set to descend on South London.  
"There's such a big year coming up," Hodgson says.
"We're County Championship holders, plus the Women's Super League holders and then we have the World Cup and the Ashes.
"You couldn't really get any bigger".
The Ashes and the Cricket World Cup will be jointly hosted by England for the first time since 1975 this year which means non-stop action for cricket grounds around the country. Throw in the County Championship, 20/20 Blast action and the One-Day Cup and you get a sense that it's going to be a busy summer.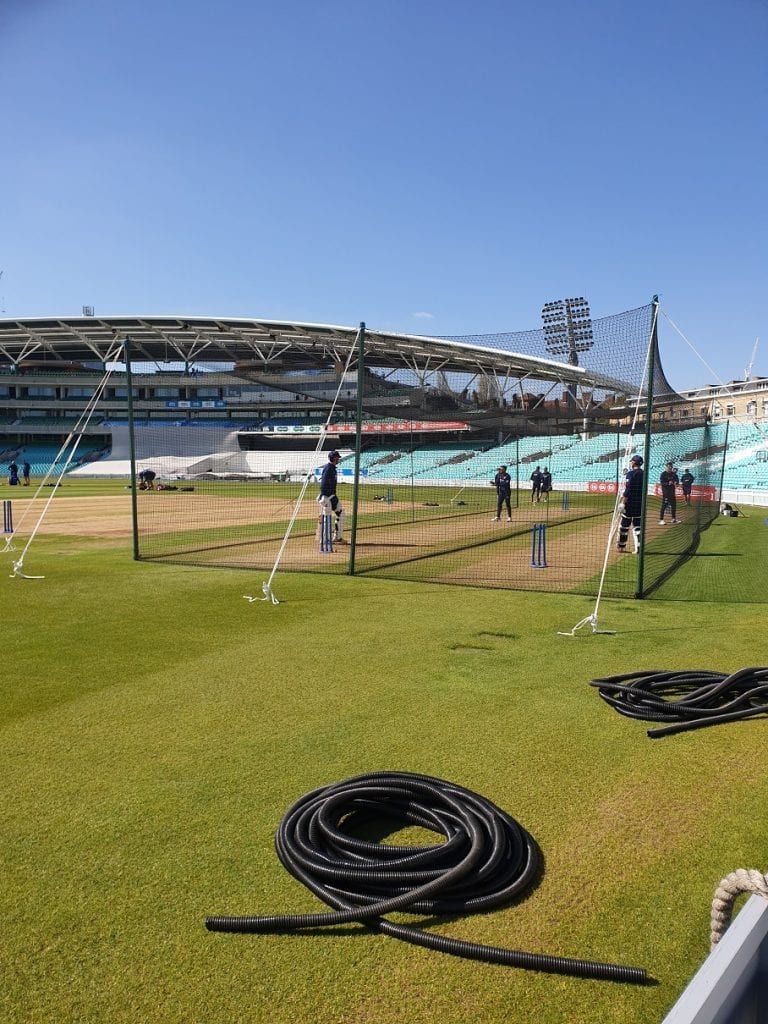 But off the pitch it has been all-go for Hodgson and his team since the close of the season last year. With cricket clubs increasingly struggling to make ends meet from just a handful of big games every year the impetus to make venues a 365 day a year operation has become an imperative. And at Surrey, they are starting to see the spoils.
"We did £6 million worth of conference and events business last year, which we'll do again this year", Hodgson explains.  
"In 2012 we were doing £1 million in non-match day business, so it's really important. You can't fund somewhere like this on ten big days a year, you've got to be working year-round.
"It has a knock-on effect with everything. The busier you are, the more you're delivering, it becomes a bit of snowball effect. We'll have days where literally every room in the ground is being used for a meeting. If you come here on a Thursday in March pretty much every room is in use, so it's pretty much like a match day just without the spectators."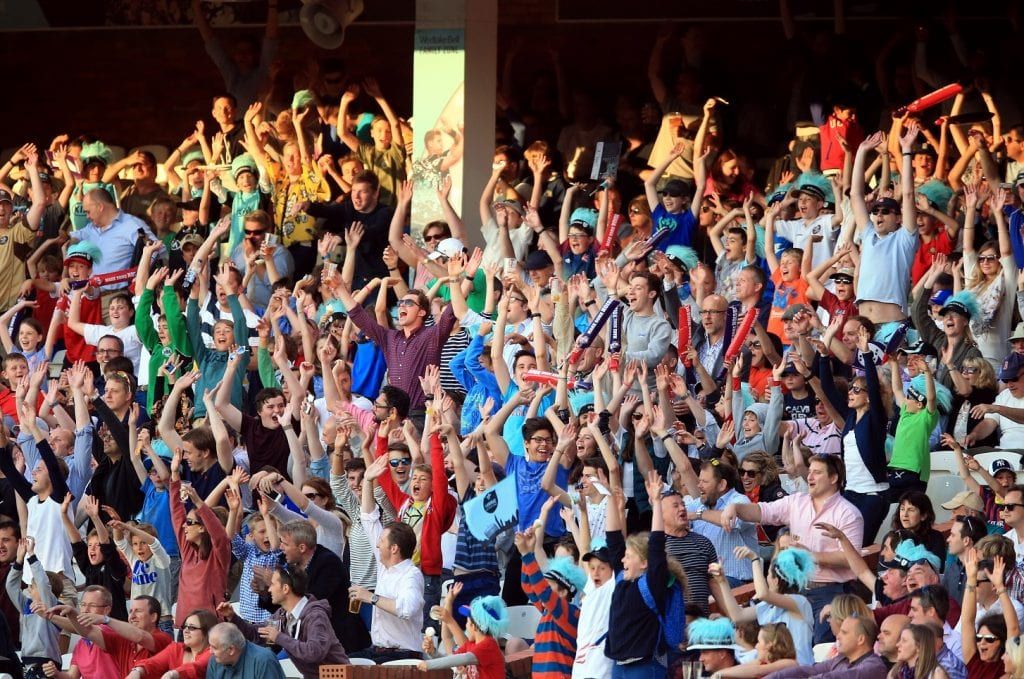 Alex Lewis, Head of Catering at The Oval, is similarly keen to make the venue more than just about the cricket. With a focus on locality, sustainability and variety the club is looking to develop its offering to move with the times and make games more inclusive for people who have interests outside bat, ball and beer.
"My goal is to try and make culinary stand on its own two feet", Lewis says.
"So even if you didn't like cricket it's a great day to come along.
"The aim is to be able to turn up and not feel any need to watch cricket all day because The Oval stands alone as its own venue. Especially in our location, especially with how good London food is these days."
That means making significant changes to the offering, which Lewis admits has been a challenge. Governing bodies are still behind the times when it comes to modern consumer habits and environment concerns and most of the on-site infrastructure is still set up to cater for old match day tastes. But things are starting to change.
Lewis says: "In order for us to compete as a venue you have to be matching what's going on on the high street.
"If we're critical of our own industry- the stadium food and beverage industry- we haven't done that.
"And it's happening now."
Some 15 per cent of the food menus at The Oval are now vegetarian, vegan or plant-based in some variety. That's a significant shift from 12 months ago, when it probably looked more like 2 per cent. The bars now offer a variety of craft beers and spirits, as well as wines which can be decanted in line with the club's sustainability guidelines.
Two years ago the club started doing recycled cups for pint glasses and this year they will roll that out to all glassware on the site. Any drink anyone gets, be it water, beer, wine, will no longer use single use plastics, with people paying a £1 deposit which can be redeemed after the game. Even the players will drink water from cans – a big step forward in the sports industry.
Lewis is also keen to bring more local suppliers in to work with the club, which is something he expects to ramp up over the next few years.
"We've got a good foothold in it now in that we have partnerships with various local restaurants in the area that we're bringing in and doing some pop-ups with over the course of the summer," he said.
"I'm in discussion with a few local Indian restaurants about doing hospitality during the T20s. Beefeater gin – located a stone's throw from the ground – is also on the agenda. So it's all about utilising the local suppliers."
All told there is an air of optimism at The Oval that extends far beyond their on-field success of late. To get a slice of the action, check out the forthcoming fixtures here.