An enormous chateau with grand gardens and several other properties is to be auctioned – with no reserve.
Chateau de Blancafort dates back to 1453 but boasts Romanesque style turrets and a French Baroque façade which were added in the 17th century.
The French castle has 22,000 sq/ft of accommodation – around 25 times the size of a typical English home – and features a library, extensive wine cellars, a convenient feature for a home just 30 minutes from the world-famous Sancerre vineyards.
The six-bedroom castle, in the Loire Valley, France, has been home to a Count and Countess for the past 30 years.
But they have decided to sell up and it is going to be sold by Concierge Auctions without a reserve.
It had previously been listed for €4.95 million but could theoretically sell for a little as one euro when Concierge Auctions sell it on October 19.
Set within the 42 acres of gardens are a caretaker's house, tearoom, chateau shop and six-bedroom guest house.
The gardens have been landscaped to the exact specification of historic plans dating from the Renaissance period and the surrounding parkland provides picturesque views.
William McIntosh, project sales manager at Concierge Auctions, said: "Despite its majestic dimensions, Chateau de Blancafort feels very homey.
"The castle has been meticulously cared for by the current owners and is ready to move into, which is rare for a property dating back over 600 years.
"With the chateau previously valued at a similar price as a luxury apartment in Mayfair or a small New York condo, I can see the auction attracting the attention of US or European buyers looking for a lifestyle change."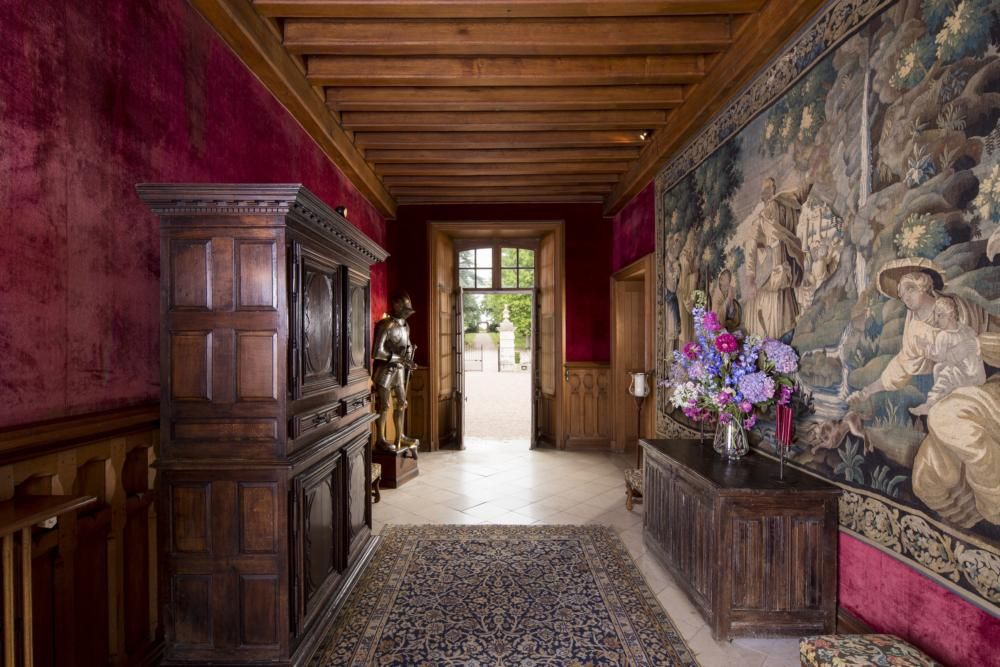 Charlie Smith, European advisor to Concierge Auctions, added: "We are delighted to see such a significant chateau come on to the market in this iconic region of France, which has a worldwide following.
"Chateau de Blancafort is in the architectural vernacular of the classic French chateau, and offers the purchaser a home that is both grand and manageable. We expect to see interest from around the world."