A Star Wars fan has gone over to the marque side of customisation and plastered stickers from the sci-fi classic — all over his £256,000 Rolls Royce.
The 155mph Rolls-Royce Dawn is one of the world's most expensive and desirable convertibles.
But having a luxury British car wasn't enough for the owner of this Roller – who might feel the force of the style police when they see it.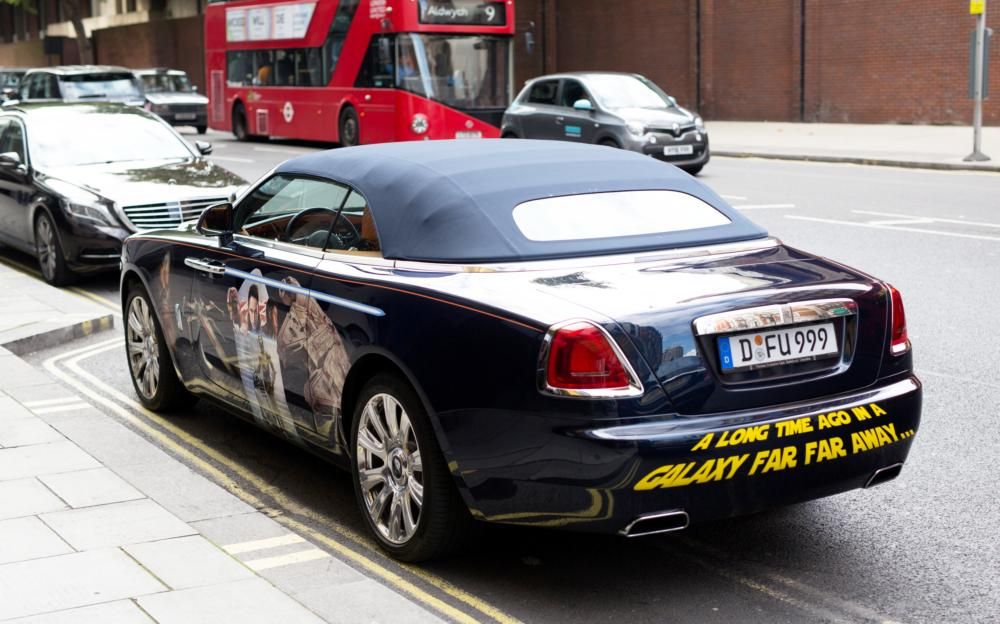 They have covered the German-registered convertible in stickers from the Star Wars film franchise.
The bonnet is emblazoned with the Star Wars logo while the rear bumper has 'A Long time ago in a galaxy far far away…' on it.
On the driver's side – the left – is the Rebel Alliance, featuring Chewbacca, R2D2, CP30, Finn, Rey, and the Millenium Falcon.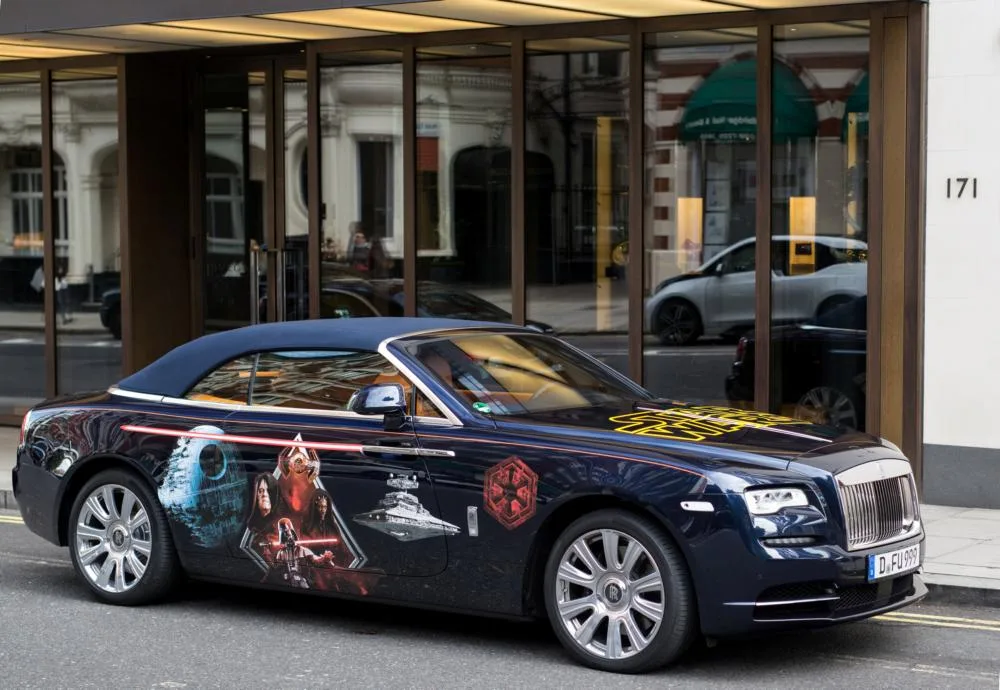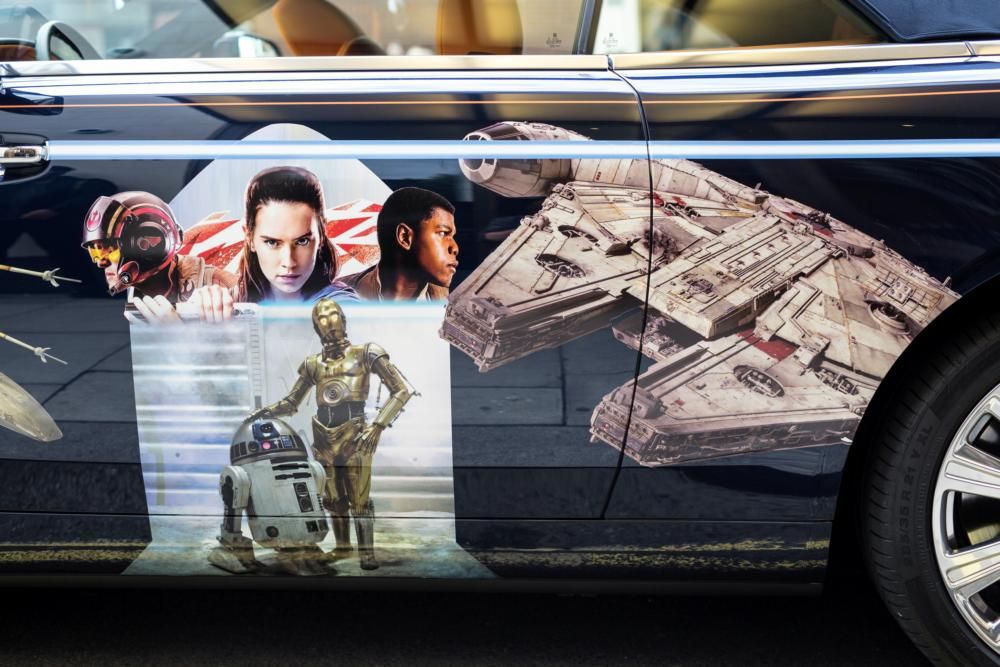 The Dark Side, where the passenger sits, has Darth Vader and Emperor Palpatine along with a Death Star and Star Destroyer.
The car was photographed outside the Bvlgari hotel in Knightsbridge, London.