A cross-party group of European local councillors in the UK is joining forces to fight for the rights of EU citizens in post-Brexit Britain.
Campaigning group the3million said the EU Councillors' Network will build on their recent campaign, Our Home Our Vote, which encouraged EU citizens to vote or stand in the 6 May elections.
Dr Alexandra Bulat, who became the first Romanian county councillor in the UK in last month's local elections, will lead next week's first meeting of the politically-neutral network.
She told The London Economic: "6 May 2021 was a good day for representation. Three Romanian-born councillors were elected, including myself as the first Romanian County Councillor."
Before the elections, Dr Bulat helped launch Migrants4Labour, a political group aiming to give EU citizens a voice in UK politics.
But now she wants all parties to get involved: "As more EU citizens get involved in politics, all political parties need to seriously think about engaging this group of voters. For many newly naturalised British citizens like me, 2024 will be the first time we can vote in a general election.
"An EU councillors network can help work on issues of interest to EU migrant communities as well as improve representation. It will be one big and positive step to make sure that the concerns of EU citizens cannot be ignored in UK politics."
the3million is launching an EU Councillor's Network to build on our #OurHomeOurVote work towards voting rights and better representation.

If you are an EU citizen councillor or you know one, please let us know here: https://t.co/NWY5QNjLFK

Open to EU cllrs from all parties. pic.twitter.com/IyJZ7k3ebI

— the3million (@the3million) June 1, 2021
Tory councillor Roberto Rocca said he is keen to join the cross-party network. An Italian and British citizen, Rocca moved to the UK in 2013 and was elected to Bournemouth, Christchurch and Poole Council six years later.
He told The London Economic: "I am interested in all the topics related to EU nationals in the UK after Brexit and I want to support them.
"I have already started supporting residents with EU nationality with applying for the EU Settlement Scheme and I will continue to do so even after the 30 June deadline. So, the cross-party network will be useful to share experience, good practices and how we can support EU citizens in the UK."
'Fully join the society'
"It is important that EU citizens feel welcome in the UK and fully join the society, encouraging voter registration and the use of the vote, as I have done," Rocca added.
Nicolas Hatton, CEO at the3million, said the Brexit Withdrawal Agreement secures EU citizens' residence rights – but not their political rights. "The problem is that we were promised that our rights after Brexit will remain the same," he said.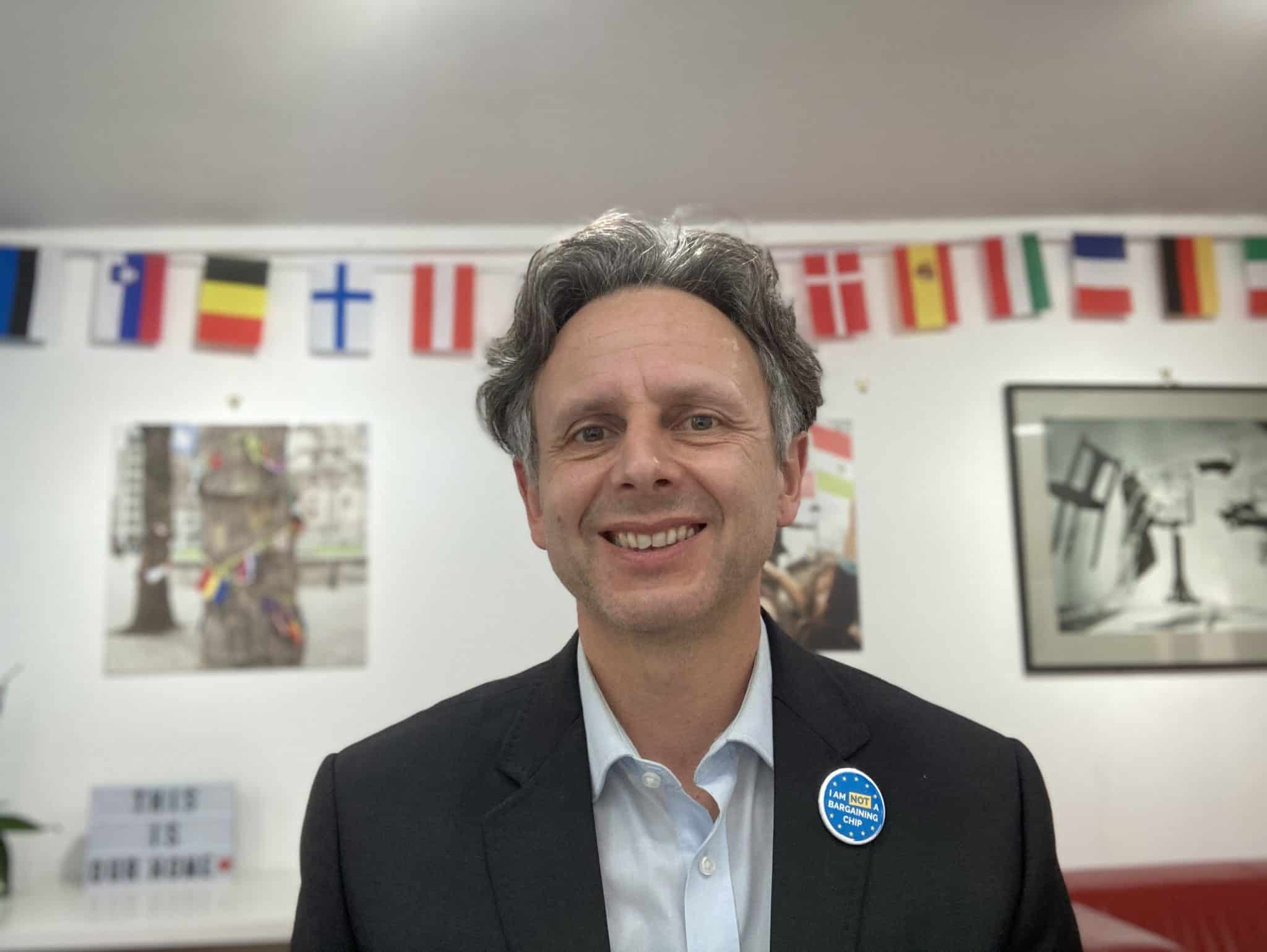 "It's one thing to pay taxes and build a family here and another thing to be excluded from the political arena, so we thought it would be good to provide EU citizens a network."
Lara Parizotto, Young Europeans co-chair at the3million, said EU citizens can currently vote in English local elections, but they are fearing they could lose their right in the future.
She said: "The government hasn't said neither if we will lose, nor if we will maintain our voting rights. The network would be able to step in, they could collectively demand that voting rights are maintained in the UK.
"We hope that councillors can engage with us without a politically-focused mindset. Our network will be party-neutral, but people are free to set their own subgroups."
Dozens of EU nationals have been invited to next week's launch meeting, with at least one councillor from "each party" set to attend, according to Parizotto. Conservative, Labour, Lib Dem, SNP, Green, and independent councillors are all due to join.
Voting rights
Parizotto thinks one of the first areas of focus should be to preserve existing voting rights in local elections – but doesn't dismiss building on that success to start enabling EU citizens to vote in English national elections too.
She said: "In Scotland and Wales people are able to vote if they have indefinite right to remain. England doesn't have that, they allow people to vote based on whether they have citizenship or not. And there is also an age difference, in Scotland and Wales you can vote if you are over 16, but in England you have to be 18."
A Home Office spokesperson said the UK government "has been clear" that the issue of local voting and candidacy by EU citizens living in the UK needs to be considered alongside the rights and interests of British expats living abroad.
They added that officials are seeking reciprocal bilateral voting rights agreements to maintain this right for local elections, with bi-lateral agreements already negotiated with Spain, Portugal, Luxembourg and Poland.
Related: EU nationals fear private health insurance requirements could see UK citizenship bids rejected
The Home Office said I had the perfect citizenship application – and then rejected it
Migrants4Labour: The new political group out to give EU citizens a voice in UK politics