It's been just over 100 days since the United Kingdom and the European Union formally severed ties – and British exporters are counting the cost.
Boris Johnson had claimed that Britain would be "prosperous and dynamic and contented" after Brexit, but issues – dismissed by the prime minister as "teething problems" – quickly mounted for businesses, and there's little sign of them dissipating.
Now many are urging the government to take further action to prevent further loss of trade. On Monday, the British Chambers of Commerce called on the UK and Brussels "to get back around the table and produce solutions that reduce trade barriers and give exporters a fighting chance".
Hannah Essex, the group's co-executive director, said: "The difficulties exporters are facing are not just 'teething problems.' They are structural issues that, if they continue to go unaddressed, could lead to long term, potentially irreversible weakness in the UK export sector."
Discord in Northern Ireland
The problems faced by businesses have been accompanied by an eruption of discord in Northern Ireland, with discontent over the impact of Johnson's Brexit deal – which effectively put up a border in the Irish Sea – rankling with unionist communities.
Brexit minister Lord Frost and European Commission vice-president Maros Sefcovic will meet on Thursday as efforts continue to resolve issues around Northern Ireland's trading arrangements.
Lord Frost will travel to Brussels after talks between the two sides have so far failed to resolve significant differences over the implementation of the Northern Ireland Protocol, the special arrangements designed to prevent a hard border with Ireland.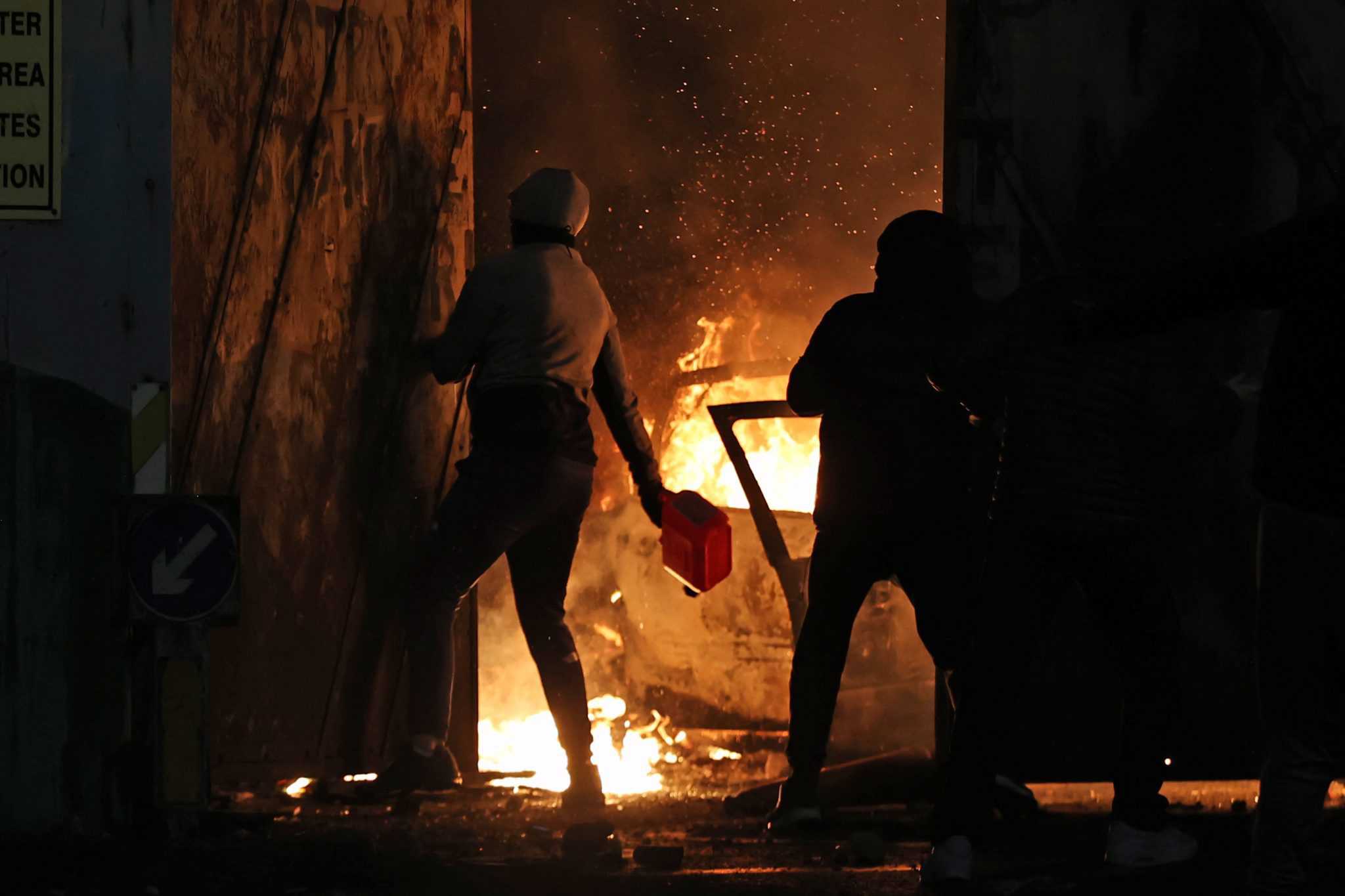 Johnson, meanwhile, has been urged to convene urgent political talks in Northern Ireland in the wake of recent street disorder.
Labour shadow Northern Ireland secretary Louise Haigh insisted the prime minister could not be a "casual observer" to the violence, claiming his Brexit strategy was one of the main factors behind rioting that has predominantly flared in loyalist working class areas.
Despite the unrest, the government continues to stress that Brexit offers significant opportunities, particularly for businesses.
Business disruption
But a survey of more than one thousand UK business leaders, conducted by EY and lobby group London First earlier this year, found that three-quarters have already experienced disruption to their operating model after the end of the transition period – and half expected it to continue.
Trade with Europe has been battered. Exports of goods to the EU plummeted by more than 41 per cent in January compared to the same month the previous year, according to the Office for National Statistics.
Data published on Tuesday showed that exports rebounded slightly in February, but were still 12.5 per cent lower than 2020 – and 22 per cent down on 2019.
A British Chambers of Commerce (BCC) survey published on Monday, of 2,900 UK exporters, found that 41 per cent of firms reported decreased export sales in the first quarter of this year – driven by Brexit and the impact of the Covid-19 pandemic.
Essex, of the BCC, said: "We are calling on both the UK and EU to get back around the table and produce solutions that reduce trade barriers and give exporters a fighting chance.
"Exporters want desperately to play their part in the UK economic recovery from Covid-19, but they are currently being hampered by issues outside of their control."
Exports hampered
According to the UK Office for Budget Responsibility, the new trading relationship is expected to lead to a long-term loss of output in Britain of roughly four per cent – compared to remaining in the EU. Exports and imports will be around 15 per cent lower, too.
The long-term impact, one trade expert told CNN, could be a gradual shift of supply chains – as EU producers find alternative suppliers.
Anna Jerzewska, founder of international trade consultancy Trade & Borders, said: "Businesses follow the path of least resistance and the new barriers to trade can make the UK suppliers less competitive on the EU market."
Related: Young black people three times as likely to be unemployed as white peers