As MPs vote on several major Brexit amendments today, a major new study has found Britain more divided than ever, with faith in politicians at an all-time low.
Attitudes to parliamentarians have hardened, with over two thirds of Brits now saying that they do not feel represented by the main political parties.
The report also warns that people do not trust the process, do not feel consulted, and think that the Government has failed to even try to reach a consensus.
The new report from anti-racism group Hope Not Hate reveals hardening Brexit divisions damaging the country, a huge collapse in political trust, and Theresa May's approach to negotiations all making Britain even more polarised.
The study finds that the majority (58%) of Brits regard themselves as either a hardline Remain or Leave voter, and that with Parliament now deadlocked, 60% of us support a new public vote on Brexit.
With gridlock among politicians, 42% of people think that it would be sensible to delay leaving the EU by a few months so we can agree a better deal with the EU and/or hold a new referendum.
The report is based on polling of 33,000 people over the last 12 months by Populus and YouGov, as well as results from focus groups.
As MPs debate amendments to try and find a consensus a majority of them would vote for, none of the current options in front of parliament have consensus support in the country.
In the latest polling from late January, once those who don't know have been removed, 57% of people think a no-deal Brexit would be bad for Britain, with just 18% saying that this would be a good thing, and 25% of people thinking it would make no difference.
Yet the same poll found only 19% of people want the Labour Party to support Theresa May's deal. Meanwhile, 43% support a public vote on whether Britain stays in the EU, leaves the EU on the terms set out in the government's deal, or leaves the EU with no deal – but 38% oppose this.
The report also reveals that support is rising – 39% – in favour of one suggestion that has been proposed to heal divisions – Citizens'Assemblies to try to find a new consensus in debates.
This proposal is backed by both Leave and Remain voters of different shades.
Nick Lowles, CEO of HOPE not hate, said: "A new approach is needed to avoid a lasting, damaging, split in the country. Open divisions have emerged thanks in part to the Government's handling of the situation, and there is now a huge distrust in politicians, and politics, which could be very dangerous. Meanwhile, a small but organised far right is busy behind the scenes trying to weaponise Brexit divisions.
"Rather than cobbling together a deal that can scrape through Parliament but will not solve the country's problems, we need a pause, a new process and an approach that can start to heal the divisions through consensus building and dialogue.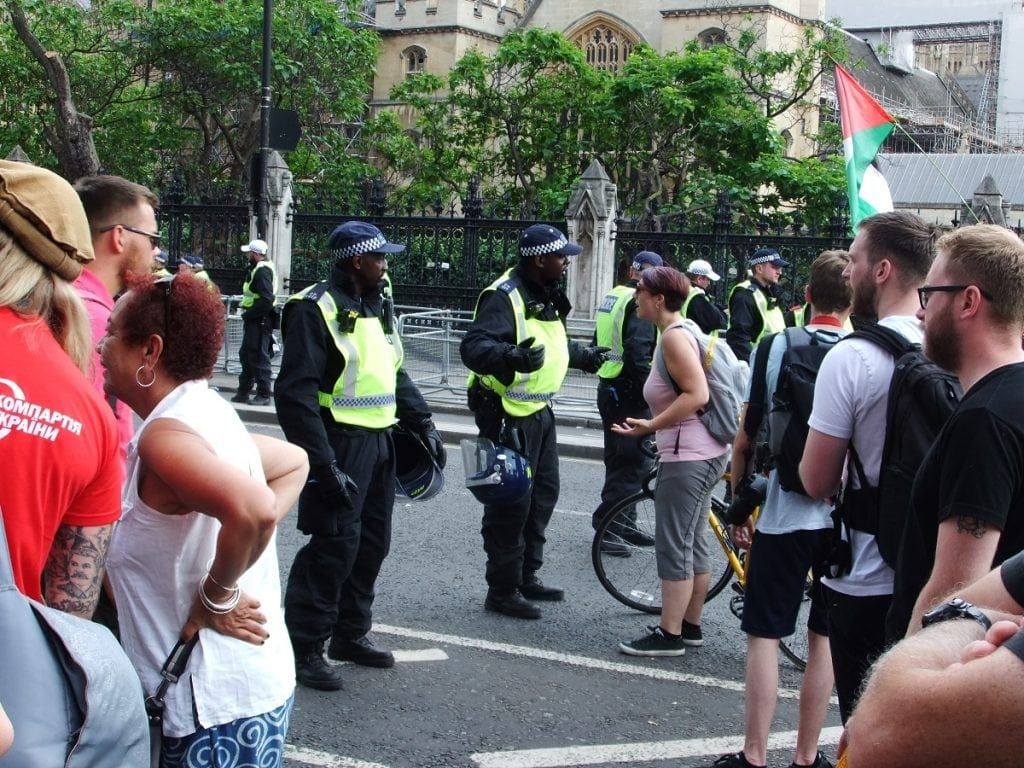 "By holding citizens assemblies, we can bring people into the conversation, and do what should have been done immediately after the referendum: try to reach a consensus about what kind of country we want."
The Deepening Divides report looking at the state of public opinion on Brexit after two years of debate and Government negotiations with the EU27 draws some stark conclusions.
While Brexit has always been a divisive issue, the report finds that the process adopted by the Government has made things worse.
The EU is now the issue people see as most important to themselves and their families, crossing political and demographic differences. Most people – 58% – consider themselves either a hardline Remain or hardline Leave voter.
Most voters have had very little or little confidence that Theresa May would secure a good Brexit deal for the UK. And their lack of confidence has been borne out: the study's Populus poll carried out in December 2018 found 21% of people overall supported the Government's proposed deal, with 47% opposed.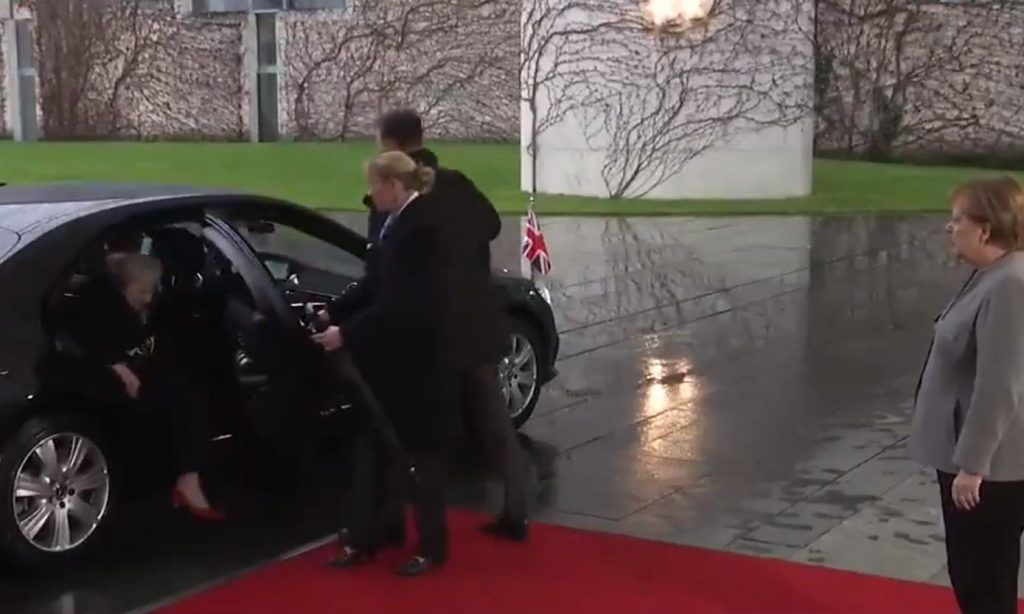 Worryingly for parliamentarians, while support for Theresa May's Brexit has evaporated over the past six months, Hope Not Hate's polling shows that the proportion of people who feel that any of the main political parties reflect what they think has fallen, with just 32% now saying that they feel represented by them.
Despite a parliamentary consensus that the UK should proceed with Brexit, Leave voters are slightly more likely to feel they are not represented by our political parties.
Very few people trust this Government to deliver a Brexit that works for them and people like them. Scepticism has grown from 60% in July 2018 to 67% in December 2018. Just 20% of people overall said that they could trust this government to deliver a good Brexit for them, with Leave voters (66%) almost as likely as Remain voters (75%) to feel this mistrust.
Some people feel more optimistic about their economic circumstances because of Brexit, while others are more pessimistic, but a collapse in politics unites people of all viewpoints.
Voters' Brexit expectations show that there is potential fora further deepening of divisions. Remain voters, once among the most optimistic, have become hugely pessimistic about the future.
While Leave voting areas saw a surge in optimism, this optimism is gradually fading, with 58% of people in a poll this month feeling pessimistic about the future.
The number of Leave voters who think the economy will do better outside the EU dropped by 11% between January 2018 and January 2019 (from 66% to 55%). Remain voters continue to be overwhelming pessimistic about the impact of leaving the EU.
Very few people overall feel that Brexit will actually address the frustrations and inequalities that caused the Brexit vote in the first place.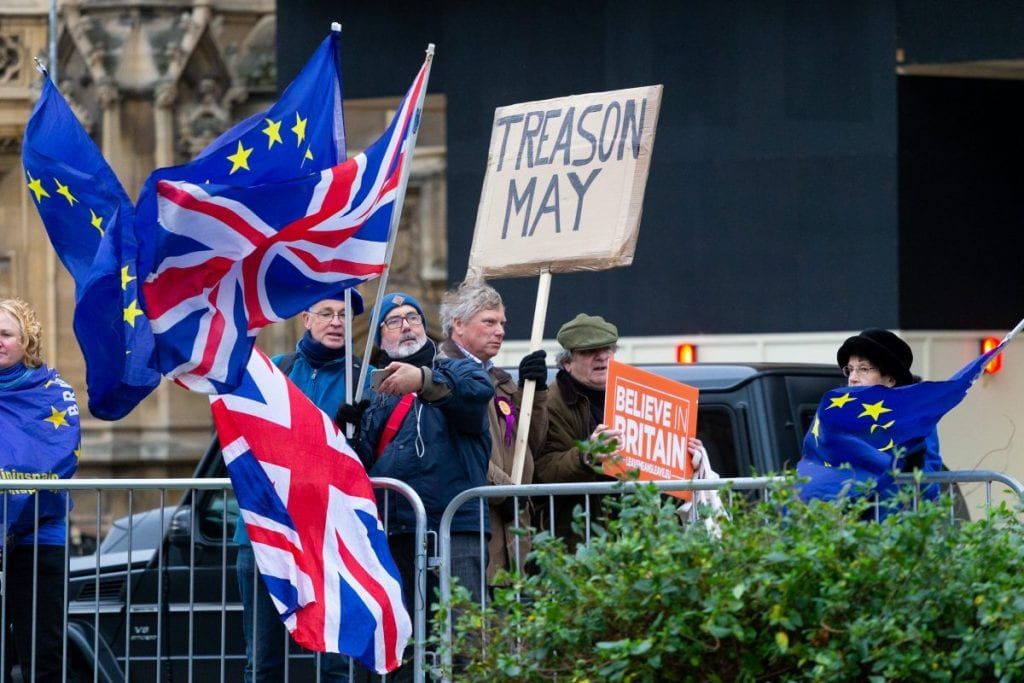 With widespread fears of civil unrest none of the solutions currently under consideration in Parliament are likely to curb any potential backlash. Even the hardest Brexit possible will not appease those who will seek to capitalise on Brexit division.
A greater proportion of people would be angry or unhappy than would be delighted or pleased at any of the potential Brexit outcomes.
Worryingly, the proportion of people who feel that Brexit is feeding prejudice and division and taking Britain backwards is rising too, having grown already from 57% in July 2018 to 62% in December 2018.
In the months leading up to 29 March, the report found an increasing number of far-right figures attempting to capitalise on the anger many feel about Brexit for their own gain. Though this activity is being orchestrated by a tiny, but organised, minority.
But with the Brexit clock running down, the report warns,the risk of disorder and violence from the far right, capitalising on genuine frustrations, is growing.
Cobbling together a deal that can scrape through Parliament will only solve the politicians' problems, but not the country's, the report warns.
It calls for a pause and a new approach that can start to heal the divisions through consensus building and dialogue.
It finds support among the British public for a Citizens' Assembly process as a viable option to get through the Brexit deadlock.
Such assemblies have been used in Ireland and Iceland to debate contentious issues – for example the divisive abortion referendum in Ireland.
Panels made up of hundreds of citizens hear evidence presented and make recommendations to their elected representatives.
The study found less opposition to this solution than any other outcome polled.
Overall, with no consensus in Parliament, 39% of Brits would support Citizens' Assemblies. The report found it also a less polarising choice, winning support from Leave and Remain voters of different shades.
The British public is less resistant to pausing Article 50 than one might think, says the report, finding that 42% of people think that it would be sensible to delay leaving the EU by a few months so the UK can agree a better deal with the EU and/or hold a new referendum – while 38% think this would be a betrayal of the 2016 Referendum result.
"We know that the far right feeds on instability and uncertainty, exploiting fears and offering simple answers to complex problems, placing the blame on migrants and minorities and whipping up mistrust in 'the establishment,'" added Nick Ryan, Director of Communications at Hope Not Hate.
"This report presents our research on Brexit, to better understand the divisions opened up by the 2016 referendum, and the choices we must make if we are to overcome them."
Deepening Divides drew on polling of 32,757 people over the last 12 months by Populus and YouGov, as well as focus groups and MRP data collected by FocalData.