Stephen Yaxley-Lennon, the far-right activist who calls himself Tommy Robinson faces renewed proceedings for contempt of court after a ruling by the Attorney General.
Attorney General Geoffrey Cox has announced: "After carefully considering the details of this case, I have concluded there are strong grounds to bring fresh contempt of court proceedings against Stephen Yaxley-Lennon (AKA Tommy Robinson).
"As proceedings are now under way, it would not be appropriate to comment further and I remind everyone that it is an offence to comment on live court cases."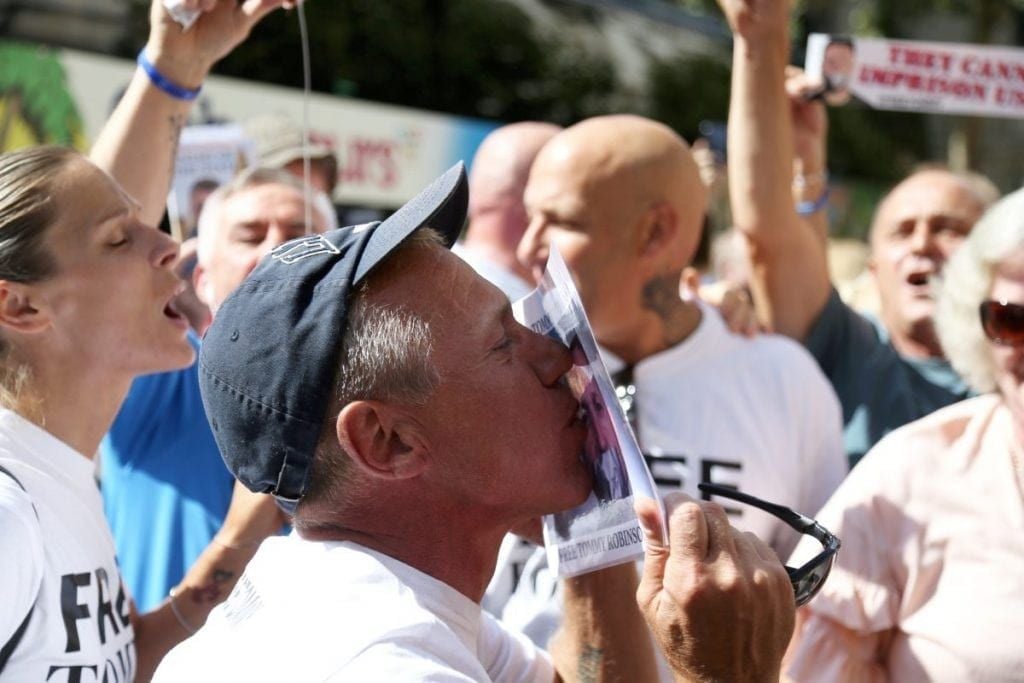 The founder of the English Defence League (EDL) faces up to two years in prison for charges relating to filming people in a criminal trial and broadcasting footage on social media.
The case revolves around a set of related court cases for paedophile grooming and an incident where Tommy Robinson streamed footage on social media in a video post watched 250,000 times outside Leeds Crown Court.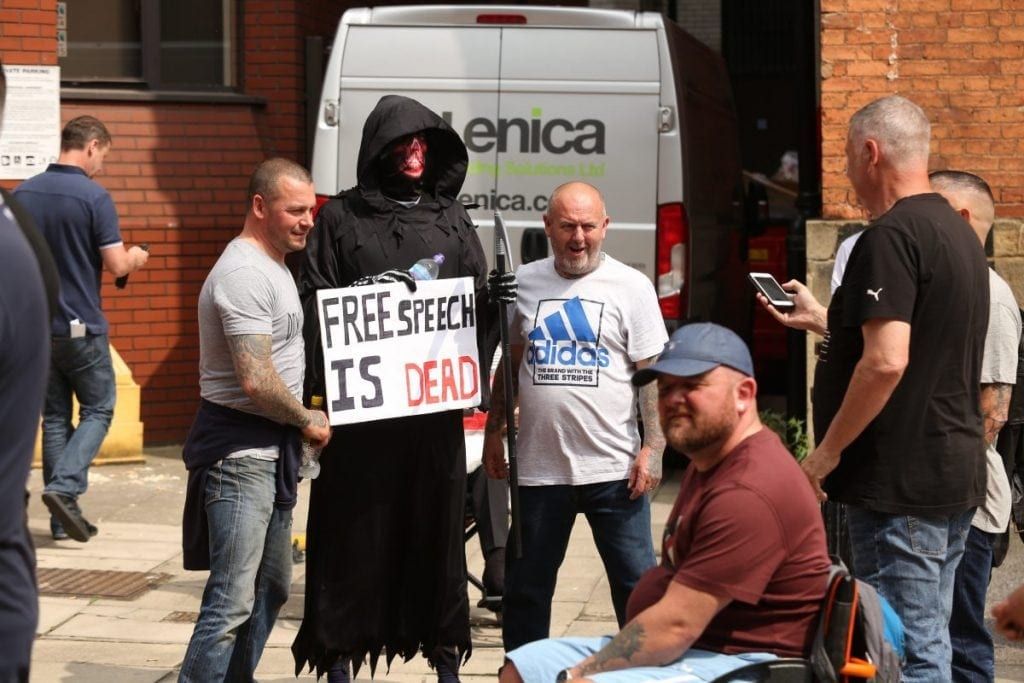 The EDL founder was found in contempt of court for the incident last and sentenced to 13 months, a conviction that was then overturned in the Court of Appeal.
His followers held protests at the case.
More follows.