Thirteen Polish people have been arrested on suspicion of modern slavery offences as part of a major probe into the exploitation of eastern European workers.
Police swooped at a series of residential properties in Handsworth, Birmingham, during a series of early morning raids on Thursday (25/1).
Officers were acting on intelligence people were being brought to the UK with the promise of work before having a significant cut of their wages taken by gang masters.
It's believed a legitimate employment agency was infiltrated by an organised criminal gang who exploited employees working in the recycling and building trade.
Warrants were executed at addresses in Farnham Road, Headingly Road, Heath Road South and Westbourne Road in the inner city suburb.
Nine men and four women – all from Poland – were arrested and are being questioned on suspicion of slavery offences.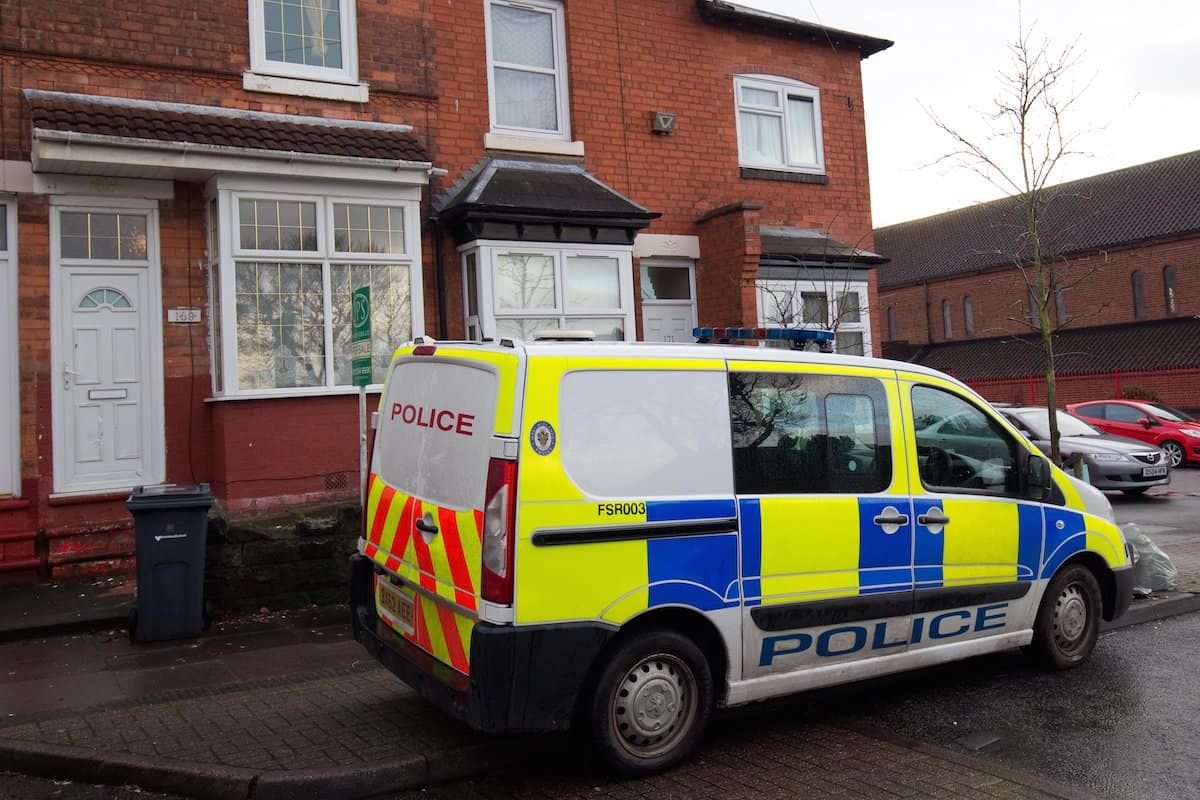 Three men and two women – also Polish – were safeguarded and officers also stopped a minibus carrying suspected slavery victims in Aldridge, West Mids.
The operation was carried out by West Midlands Police, the Red Cross, the National Crime Agency (NCA) and Gangmasters and Labour Abuse Authority (GLAA).
Sergeant Phil Poole, from West Midlands Police, said: "These raids were carried out as a result of intelligence and illustrates our intent to stop cruel individuals making cash off the misery of others.
"There is no place for the exploitation of people and we will not hesitate in taking firm and decisive action to stop this."
Andy Davies, the senior investigating officer for GLAA, said: "This was a well-planned and hugely successful operation and we were proud to assist West Midlands Police with the preparatory work, the arrests and in supporting the alleged victims.
"Early indications suggest that a legitimate employment agency may have been infiltrated by an organised criminal gang.
"I would urge all labour providers with or without GLAA Licences to remain vigilant about their supply chains and recruitment practices so they too do not get caught out."
Daniel Collins, senior emergency response officer for the British Red Cross in the West Midlands, said: "Our highly trained staff are providing refreshments, first aid and emotional support to people brought to the rest centre by West Midlands Police.
"Red Cross staff will be available to run the rest centre for as long as they are needed."
https://www.thelondoneconomic.com/must-reads/i-slave-13-years-cambridge-london-help-save-girls-like-i/18/10/