Two teenagers who beat to death a homeless man to death because "it was funny" have been jailed for life for the "senseless act of mindless brutality."
Alex Macdonald and Charlie White, both 19, and Jimmy Buckley, 20, beat 21-year-old Razvan Sirbu to death near the tent where he lived in a Kent beauty spot.
The trio attacked the Romanian after coming across him late at night on May 6 in Tovil, Kent, where he lived in woodland.
Mr Sirbu's body, clothed apart from shoes, was discovered at about 7am the next morning by a dog walker.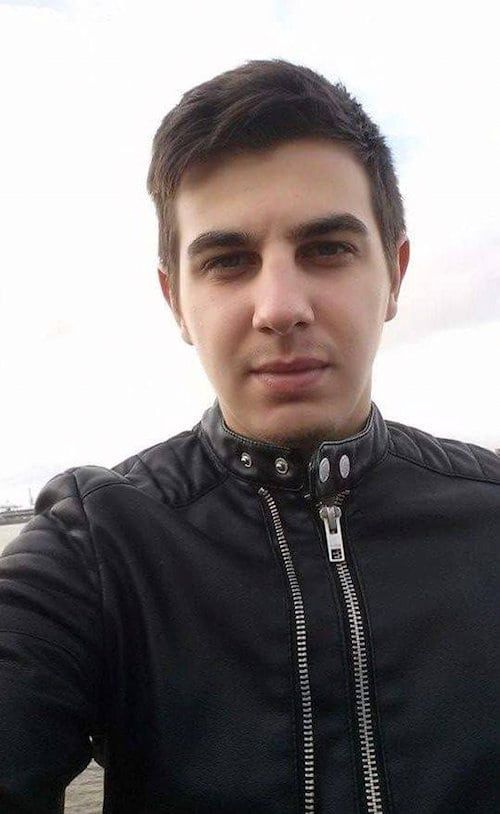 His cause of death was given as blunt force trauma to the head and torso, with multiple skull fractures, multiple facial bone fractures and broken ribs.
A neuropathologist who examined Mr Sirbu's brain believed he would only have survived for about 30 minutes after the brutal attack.
Today White was sentenced to a minimum of 16 years before being considered for parole while Macdonald will have to serve at least 18 years.
The jury found Buckley, who was deemed unfit to plead to murder, "did the act" and his sentence was deferred to a later date.
After sentencing Macdonald became aggressive and attacked dock officers as they attempted to take him to the cells knocking one officer to the ground.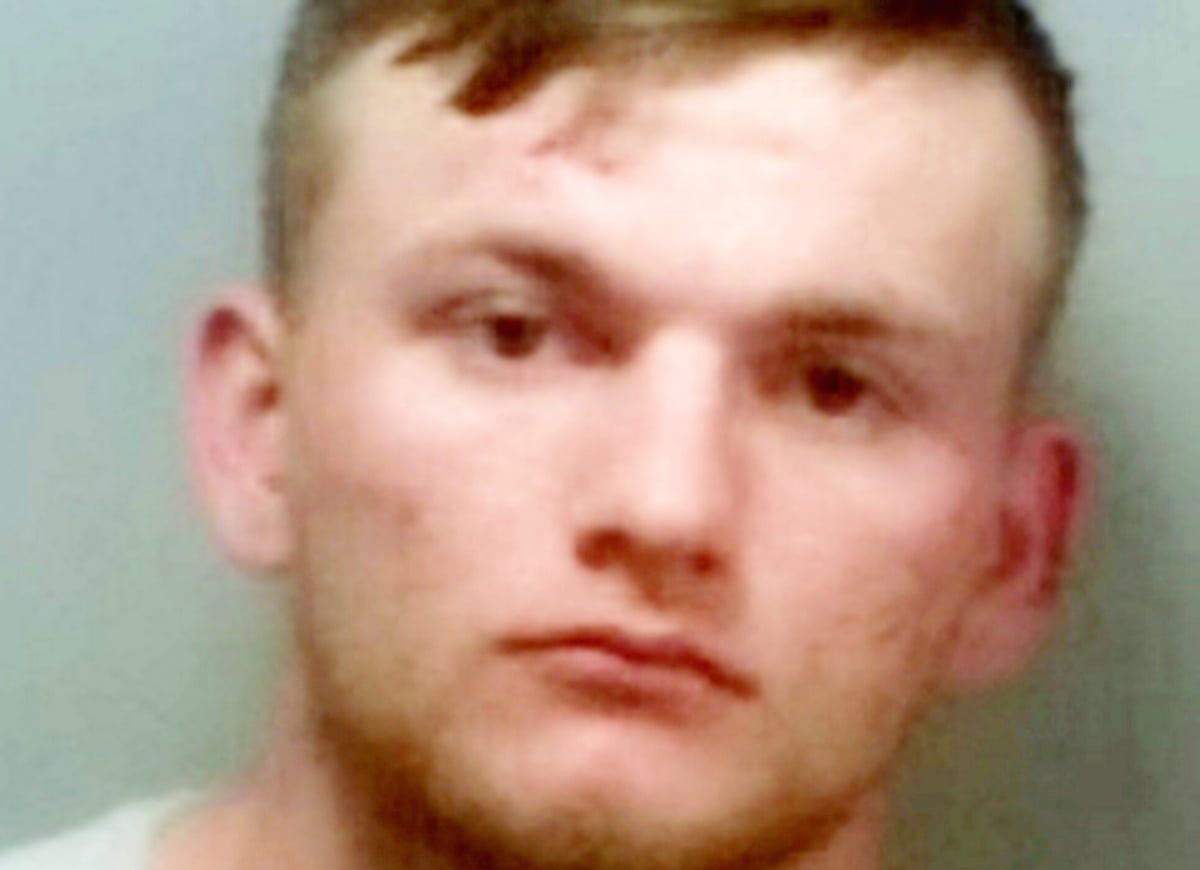 Judge Jeremy Carey remained in court at Maidstone Crown Court as the violence erupted as Mr Sirbu's mother wept as she sat in the public gallery.
The pair had been convicted in their absence after they refused to leave prison on Friday but all three appeared in the dock for sentencing.
The three had gone out that evening to steal a lawnmower when they attacked Mr Sirbu with a blunt meat cleaver and punched and kicked him.
Mr Sirbu, who previously lived in Gravesend, had been sleeping rough in Tovil since April 24 last year before a homeless charity gave him a tent a week before his murder.
The next day the group was heard discussing the attack at a skate park by a friend.
Macdonald admitted he had killed Mr Sirbu and when asked why he had kept beating him in the face replied: "Cos I thought it was funny."
During the trial it emerged White had tattooed a teardrop – which signifies a killer – under Macdonald's left eye while the pair were on remand in prison.
Mr Sirbu's mother in a statement outside court said: "These guilty verdicts showed Razvan was brutally murdered near his tent in an unprovoked group attack on the night of May 6th.
"My son Razvan was a child that loved life, animals, sports and music.
He was an educated young man who finished high school and had plans for his future.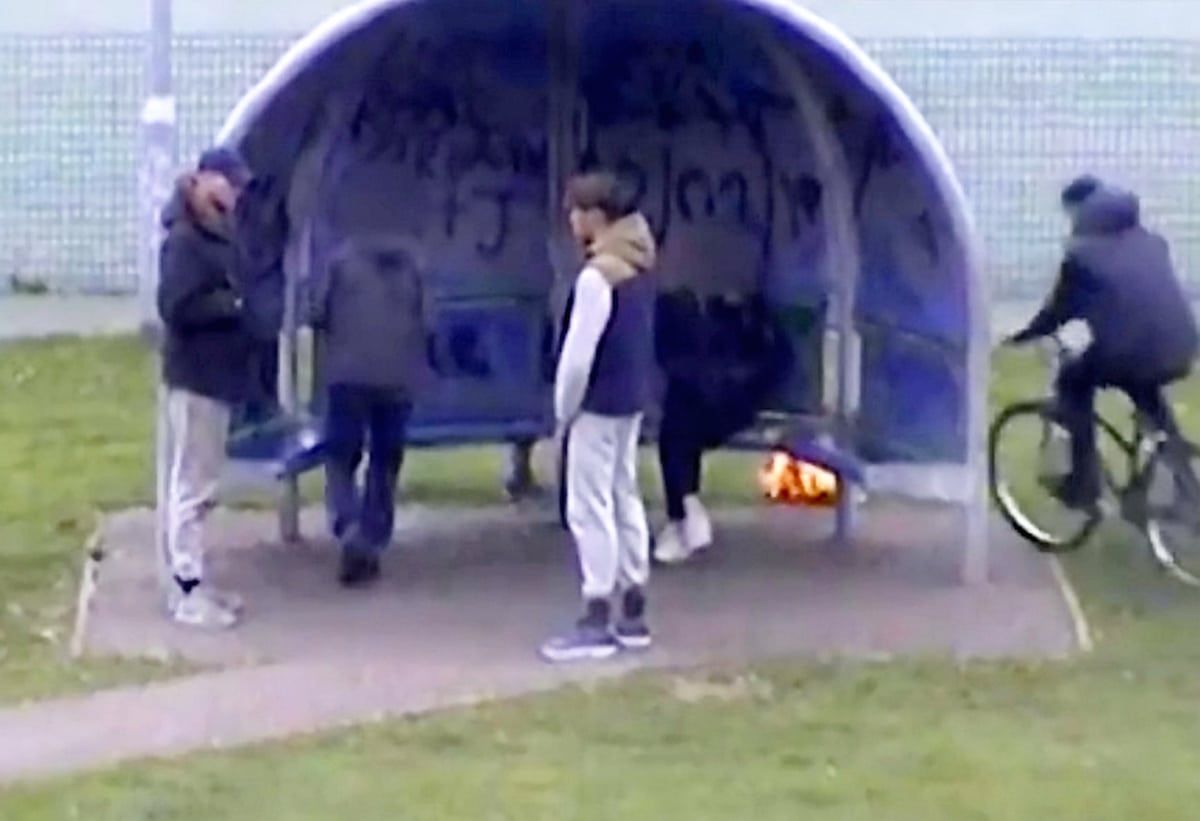 "On January 8 this year he would have been 22. He planned to open his own business and I strongly believed he would have achieved his dreams.
" I raised him up with lots of love and offered him everything a responsible parent could.
"I taught him to love life, work hard and love people and everything that was beautiful.
"Razvan was a very friendly person that had a lot of trust in people. I miss him very much and he is my only child. He will always be part of me.
"I would like to thank the local community who have helped bring these offenders to justice."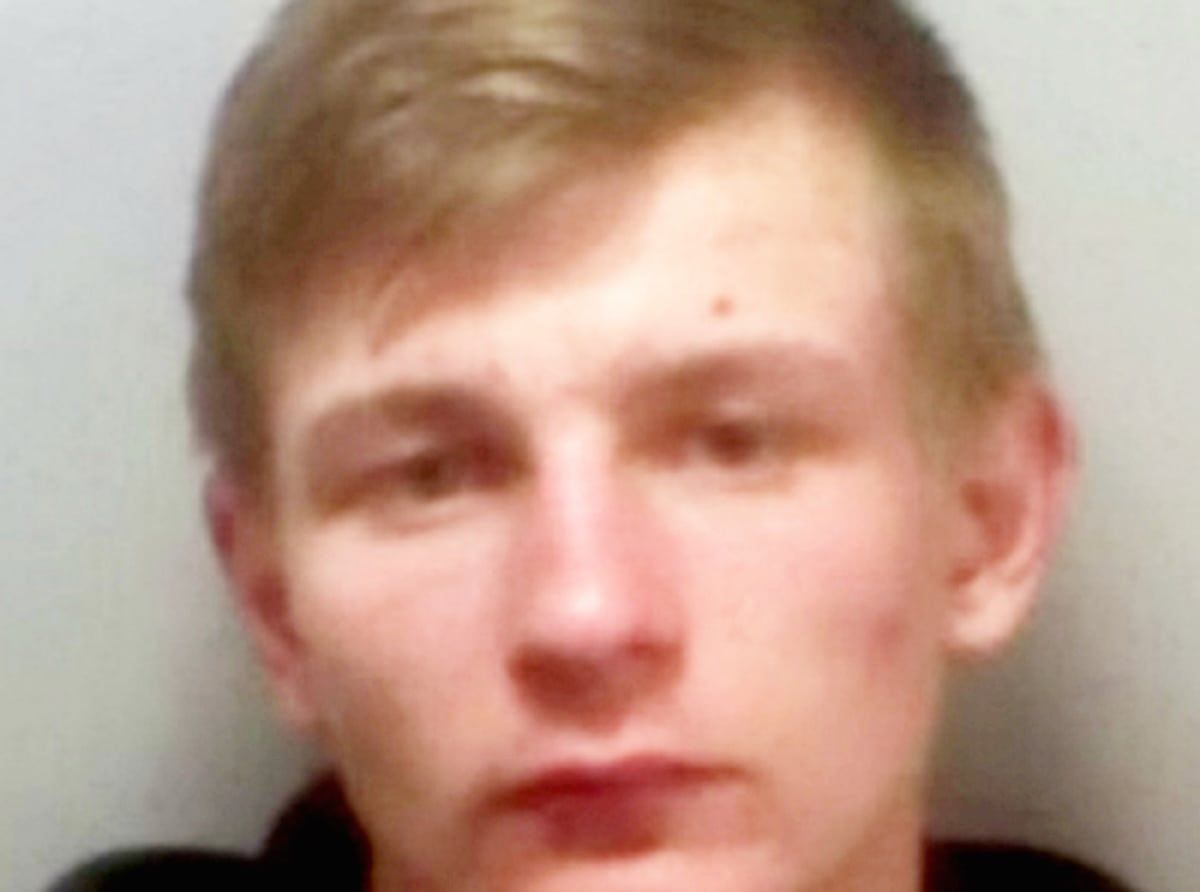 After the verdicts were delivered Judge Carey told the jury: "It was a shameful, senseless act of mindless brutality which ended in death and leaves in its wake a grieving mother and the community in and around Maidstone, who as right-minded and law-abiding people, will have a deep and abiding sense of horror and regret that such an event could have occurred in their town.
"I include in that category those good people who did their best to help him in the days before his murder when living rough in Maidstone."