Staff at the London Stock Exchange have been offered counselling after a financial worker in his fifities jumped to his death yesterday (Tues).
The lobby and reception area of the exchange, where the man landed after falling seven stories, remains closed to workers today as police continue their investigation.
An LSE spokesman confirmed that staff have been offered counselling, he said: "As with any large organisation counselling has been offered."
The financial worker is believed to have been working on the first floor before heading up to the seventh floor shortly before 9.45am on Tuesday.
The middle aged man, believed to be from Essex, threw himself from an internal walkway – landing in the lobby.
The man's wife and family were informed of his death on Tuesday evening.
A City of London Police spokesman said: "We were called to the London Stock Exchange in Paternoster Square (EC4) on Tuesday, 15 August at 9.58am to a report of a man who had fallen from an upper floor in the building to the ground.
"London Ambulance Service attended and the man, in his 50s and from Essex, was pronounced dead at 10.10am.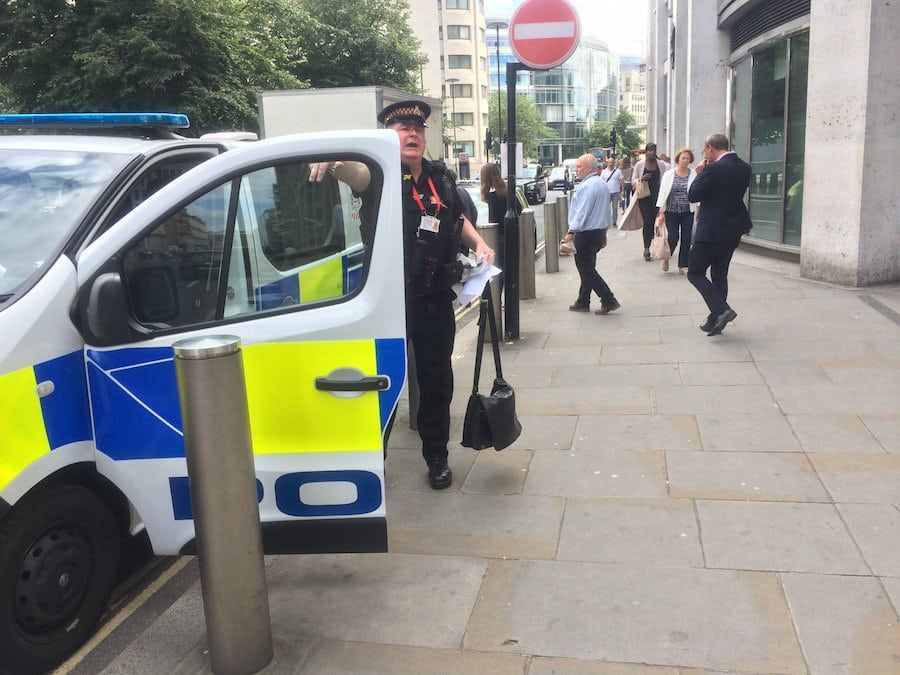 "The man's family have been informed and we will continue to investigate the circumstances surrounding his death, which is being treated as non-suspicious."
https://www.thelondoneconomic.com/food-drink/not-lovin-life-long-vegetarian-sick-bungling-mcdonalds-staff-give-chicken/25/07/