Space rocks from a 60-million-year-old meteor smash have been raided by vandals – who sold the priceless artefacts on EBAY.
The minerals from outer space were discovered on the Isle of Skye last year and had never previously been found on Earth.
Outraged scientists discovered that vandals had been plundering the site and selling the ultra-rare stones online when they stumbled across the advert by chance.
The listings, which have been removed after scientists contacted the seller with their concerns, were advertising the priceless stones for as little as £9.99.
Dr Simon Drake, who worked on the world-first excavation, said he was shocked to see ten rocks – or 'meteorite ejector deposits' – listed for sale on the online auction.
The associate lecturer in the department of Earth and Planetary Sciences at Birkbeck, University of London, said a type of mineral known as vanadium-rich osbornite had been found which was unique to the site and had never been found on Earth before.
He said it was "quite compelling evidence" it was the same.
Dr Drake said: "The really important thing about these rocks is that you will quite often get rocks at numerous sites around the world that have been hit by a meteorite.
"But to find bits of the meteorite associated with rocks which have been impacted is pretty rare.
"We have actually got a part of the meteorite itself is incredibly rare.
"He's just selling bits of rock and there could be some great stuff in there.
"You feel like it's all your work and someone has just come and sold it for the price of a fish and chip supper.
"They will end up in collections away from Skye.
"It is just vandalism."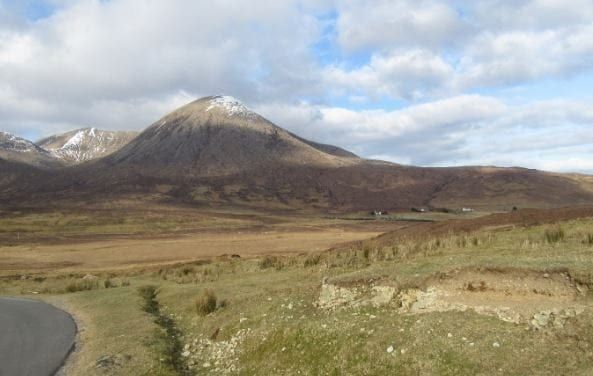 He described it as "sickening" that the rocks had appeared for sale on eBay, selling for £9.99 each.
As a deterrent, signs will be erected at the two sites on Skye warning people not to plunder the two sites.
But in the meantime, Dr Drake said the eBay seller had been contacted and told to remove the posts.
He added that there was no guarantee they were not for sale online elsewhere, and had urged for secrecy over the location at the time the research was published.
Dr Drake said: "It opens it up to vultures.
"They go round raping the land.
"My colleague wrote to the eBay seller and said 'this is 60 million years old and it is being sold for commercial gain'.
"But we don't know if it's going to be offered for sale elsewhere."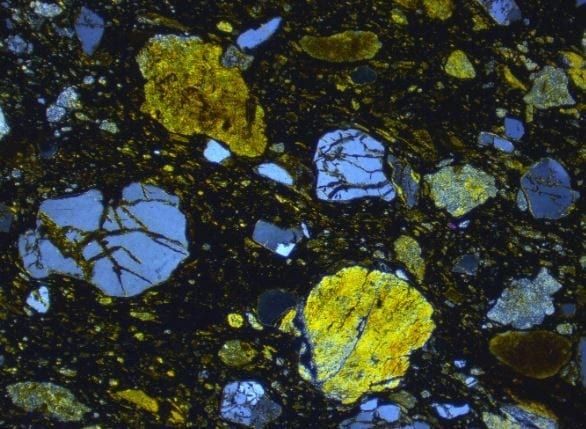 Dr. Colin MacFadyen, geologist at Scottish Natural Heritage said: "The recent discovery by geologists of meteorite deposits on Skye is yet another example of Scotland's tremendous geological heritage and its distressing to find out that mineral hunters have been targeting the site.
"Reports that samples removed from Skye have been on sale via the internet is extremely concerning and disappointing as we understand that the meteorite deposit is vulnerable to damage and theft.
"We are working with the researchers and land owners to safeguard the deposits and ensure they are available for future research.
"We also appeal to people not to remove any of the deposit which has major scientific importance and help us keep an eye out for those who do.
"This is yet another highly significant aspect of Scottish geology – evidence of a catastrophic event from which we could learn a lot in terms of understating the threat to humanity from extra-terrestrial space rock.
"We hope that in time there will be a public display of the material which will inspire further interest in this extra-terrestrial aspect of Scotland's nature."
A spokesman for Scottish Natural Heritage said: "Police are not currently involved in this however, they have advised that taking materials from the site could be in breach of the Land Reform (Scotland) Act 2003 and against the law."