Tens of thousands of protesters took to the streets of central London today to call on the government to invest more money in the NHS.
NHS staff, union workers, activists, MPs, and celebrities took part in the march from Gower Street to Downing Street to call on Theresa May and Health and Social Care Secretary Jeremy Hunt to take action on the current NHS crisis.
Last November, NHS chief Simon Stevens asked the government for an extra £4 billion but the Conservatives only gave £1.6 billion, less than half the investment needed.
The "Fix it Now" protest, arranged by pressure groups The People's Assembly and Health Campaigns Together, saw the likes of Labour's shadow secretary for health Jonathan Ashworth and actor Ralf Little give powerful speeches to vast crowds who chanted "No ifs, no buts, no NHS cuts".
Below is a gallery from today's protest.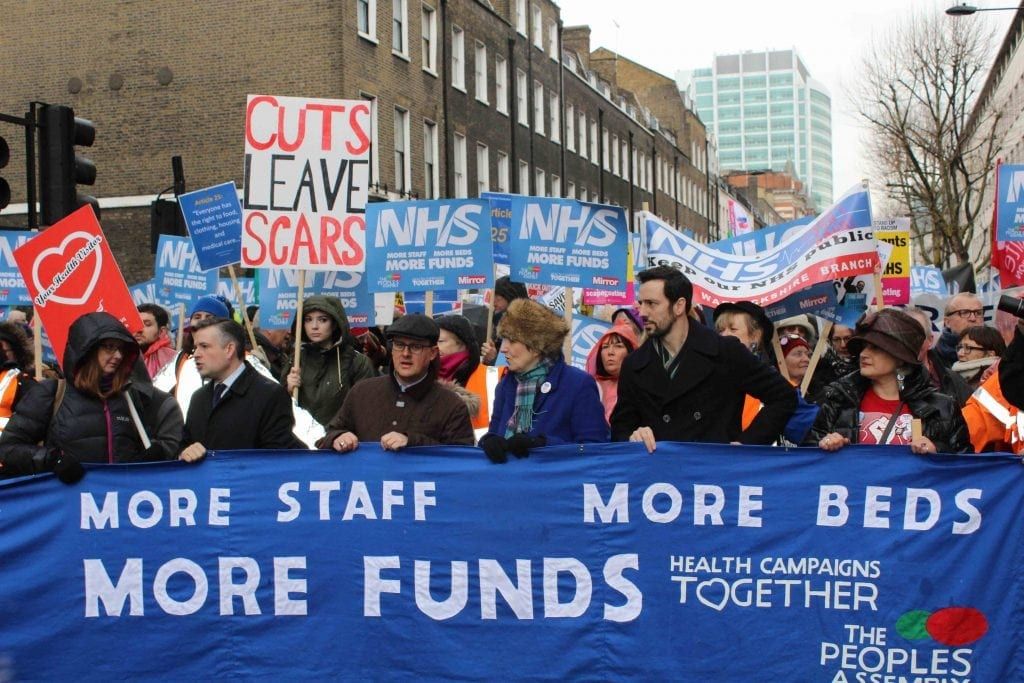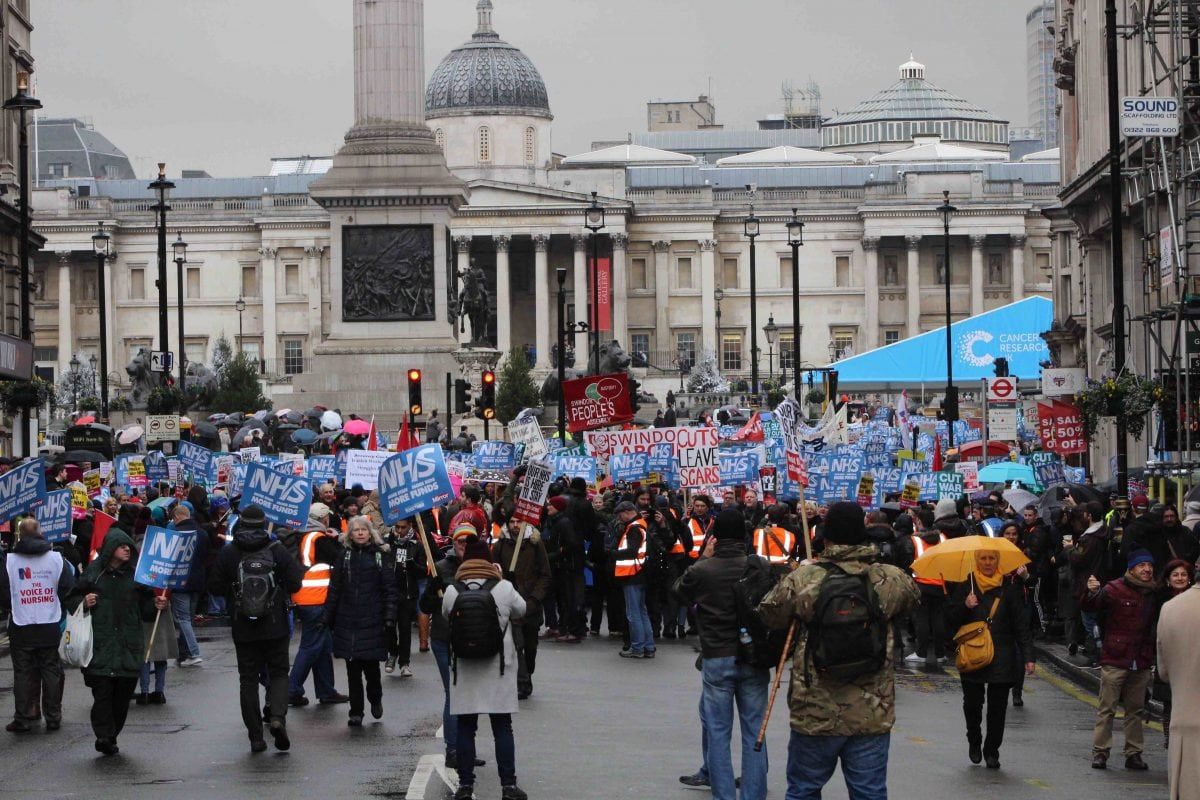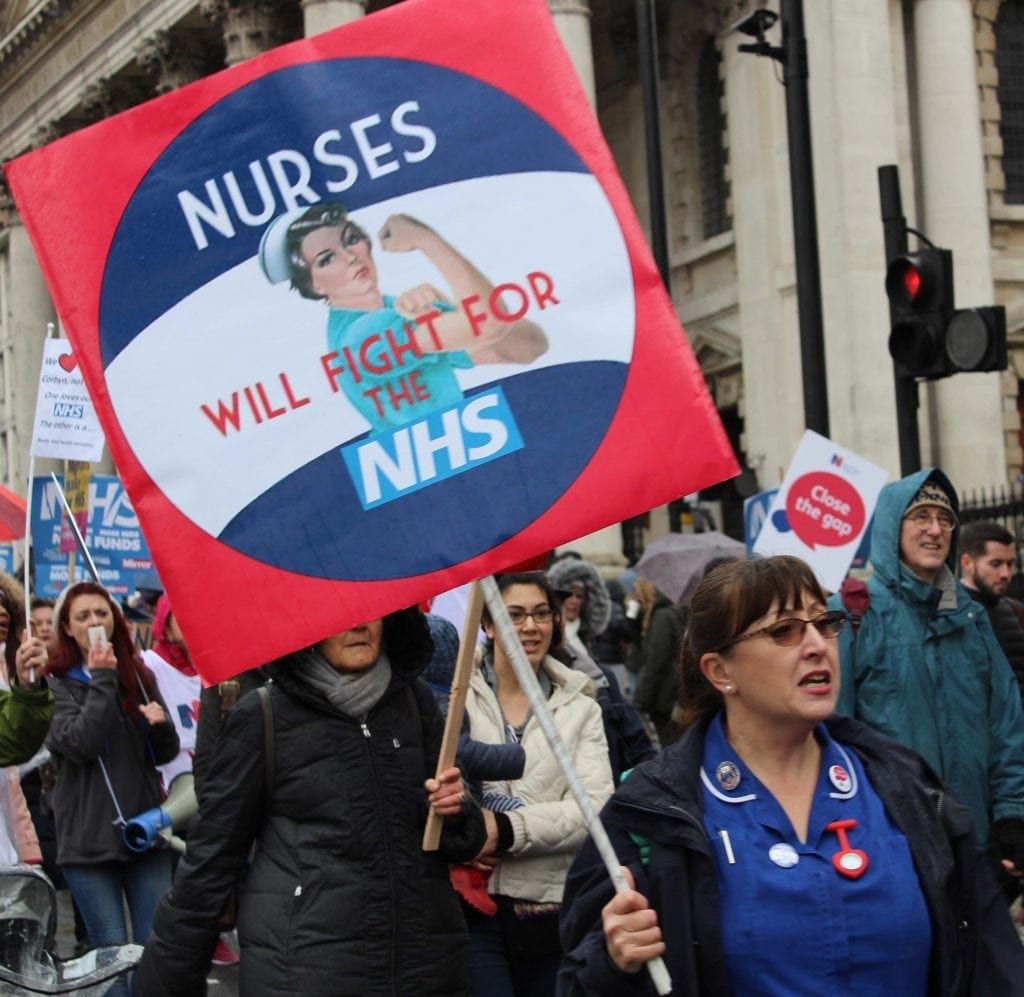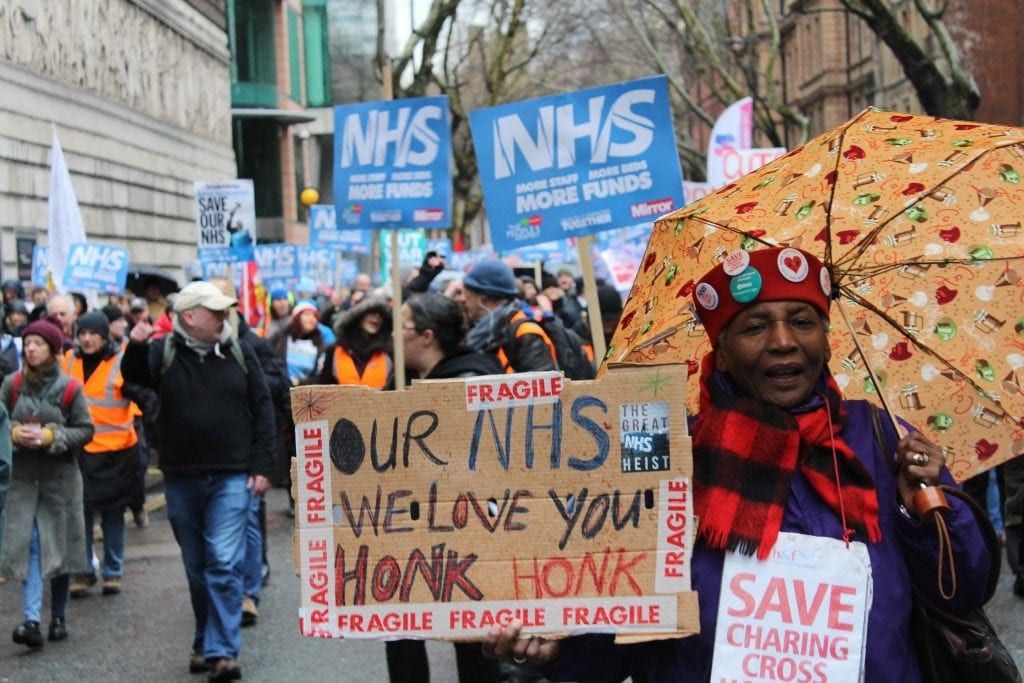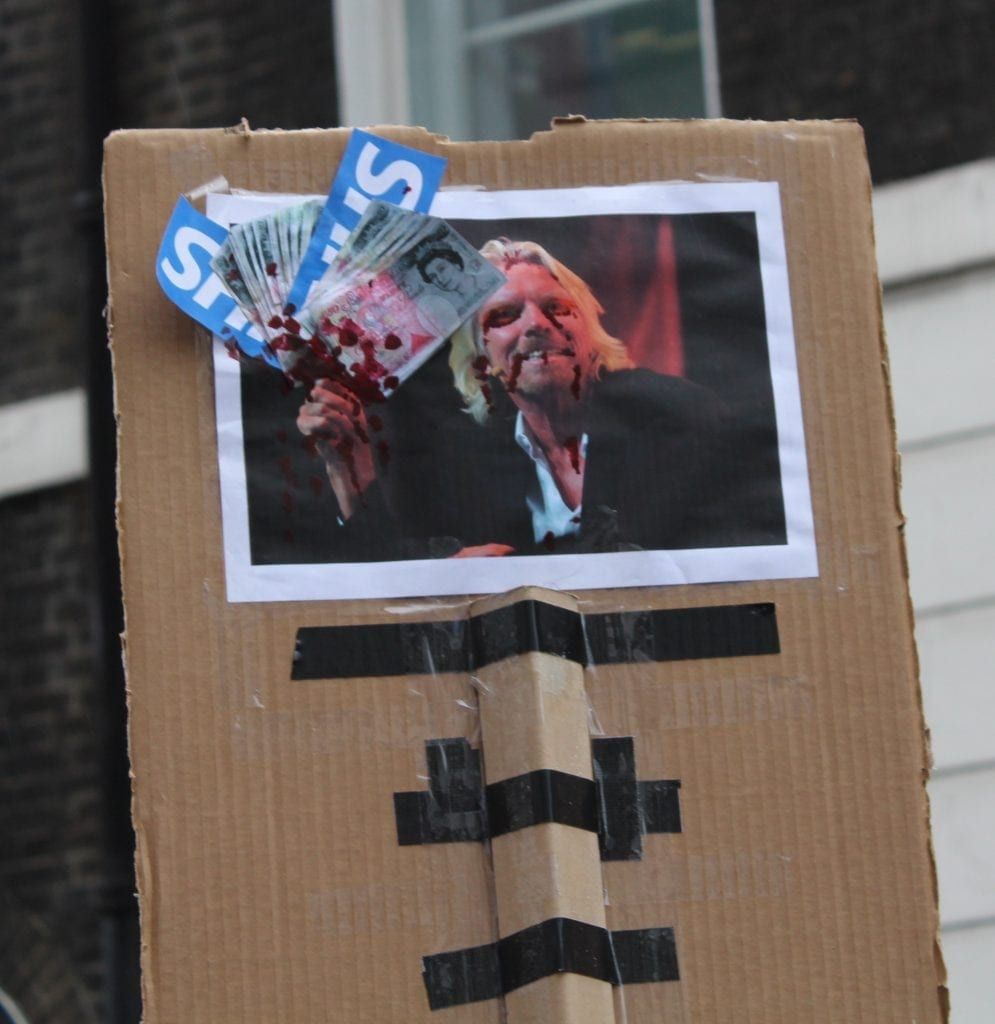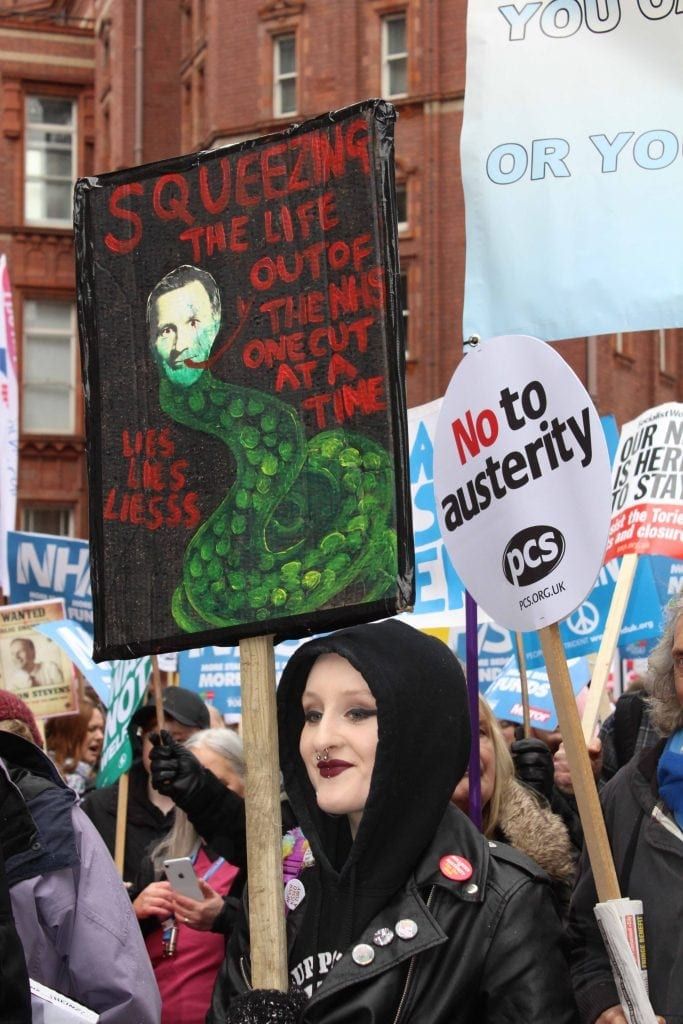 Why tens of thousands marched to protect the NHS:
https://www.thelondoneconomic.com/news/labour-reveal-tories-shocking-child-health-cancelled-nhs-procedures-figures/16/07/
https://www.thelondoneconomic.com/news/privateers-profiting-privatising-nhs-virgin-just-tip-scalpel/02/02/
https://www.thelondoneconomic.com/news/stephen-hawking-joins-fight-prevent-jeremy-hunt-privatising-nhs/10/12/