Residents and agency staff are digging in to clear mountains of rubbish which has been piling up on the streets of Birmingham for five weeks – after a strike by binmen.
Dozens of fed-up homeowners in the Sparkhill area of the city have not had their refuse collected while binmen take industrial action over possible job cuts.
The strike started on June 30 after Birmingham City Council announced restructuring plans, which trade union Unite claim will threaten the jobs of 120 binmen.
Residents have been forced clear their own rubbish after maggots and rats started to emerge from stacks of bin bags which were piled more than 8ft high in some areas.
Mum-of-two Teresa Vincent, 42, said: "The whole situation has just been absolutely ridiculous.
"How on earth has it been left for this long?
"The street outside my house has been absolutely filthy.
"My kids are only seven and nine, and this has coincided directly with the start of the summer holidays.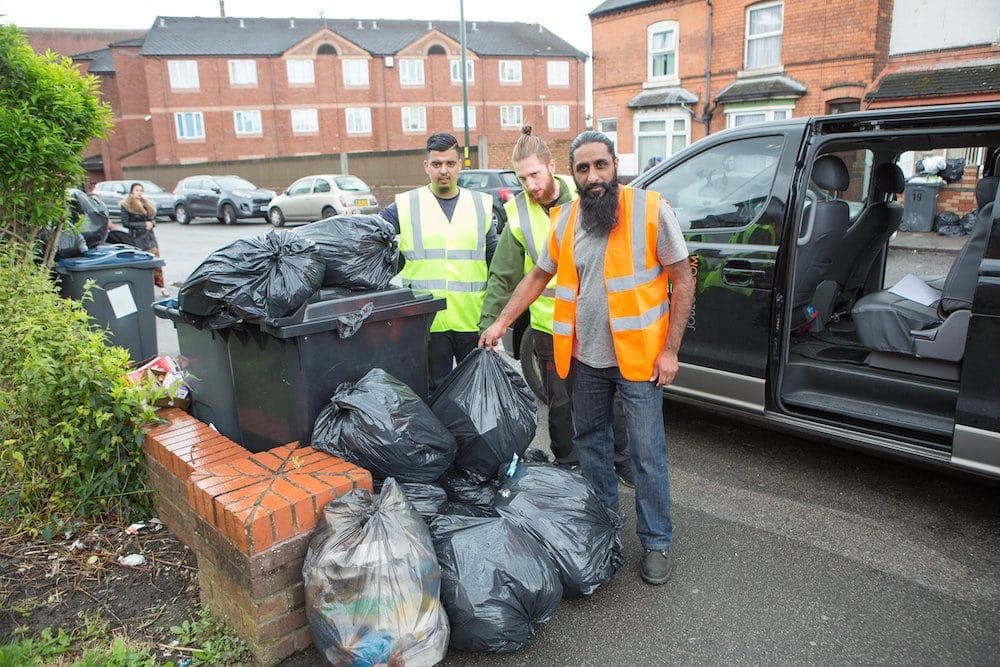 "I've been scared to let them out of the house, because the streets are full of maggots and god knows what else.
"To make it worse, in many areas there's a horrific stench.
"Thankfully some of the waste has been cleared now, but it's far too late."
Retired engineer Douglas Turner, 78, said: "I've never known anything like it before.
"It's an absolute disgrace, some of these bags of rubbish stand more than 8ft high.
"It's being cleared now but it's taken so long the area has become plagued by rats and once they get used to a place they don't go away. It's unacceptable to live like this.
"I just feel for people in the other areas of the city that haven't been cleared yet.
"The council and the binmen need to get their act together quickly to address it.
"They have a duty to the people that they serve, and it's horrific that people are having to sort out their own mess."
Retail worker Deborah McGowan, 23, said: "I couldn't believe it when I saw the bin lorry coming this morning, it was an absolute godsend.
"Every morning when I've left for work, I've had to hold my nose because of the smell.
"It's still lingering around a bit, even now.
"My sister lives on a small street in Moseley, and her rubbish still hasn't been cleared, though.
"It seems as though some people are having their bin bags taken away, and others aren't, which seems unfair."
After talks between Unite and the council failed, the walkout is due to continue until September, leaving many residents with a huge backlog of rubbish.
A spokesperson for Unite said: "There were talks earlier in the week with the chief executive of Birmingham council where there was a full and frank exchange of views.
"We regret that the people of Birmingham are suffering from the lack of collections but would ask them to step into the shoes of our members who have taken strike action as a last resort and at financial loss to themselves in order to protect their already low wages.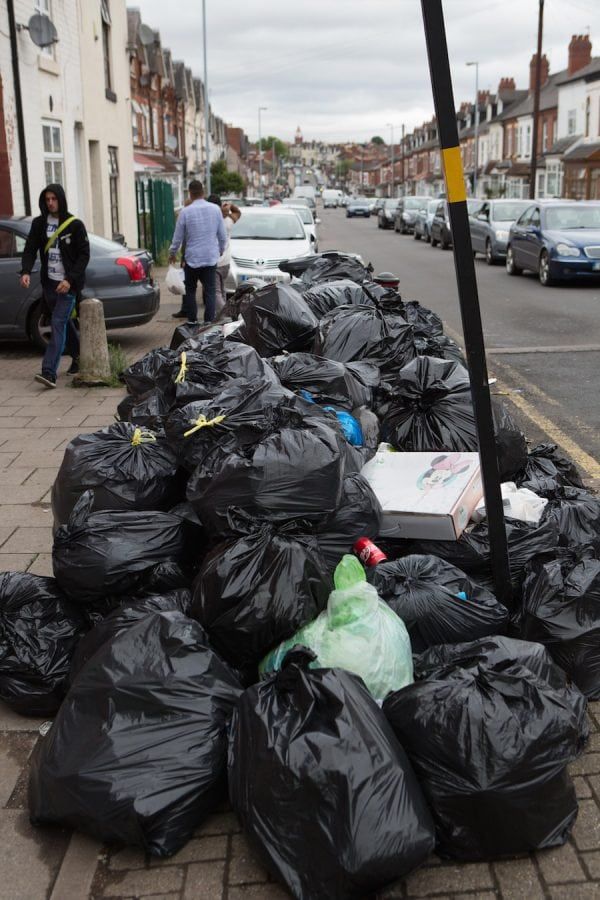 "We urge council bosses to resolve this dispute before it escalates further."
A Birmingham City Council spokesman said: "Positive discussions are continuing to take place with the unions and we hope to be able to resolve this sooner rather than later."
Jacqui Kennedy, who is Corporate Director of Place, which oversees refuse collection for the council, said: "Over the last week we have made good progress in tackling the backlog of missed collections across Birmingham.
"Over the last two weekends we had over 70 crews working across the city with a focus on rubbish bags and side waste.
"So far a third of the City (119,424 properties) has been cleared. We are removing all waste.
"This approach will stay in place for the next few weeks while we work through the backlog in every single ward across the city.
"Due to the increased industrial action our progress may slow down a little, however we will issue an update later this week on progress across the wards."