A real life rough sleeper and his cat have become prominent campaigners against the way authorities handle homeless people after setting up temporary residence in woodland in Chichester.
Brian Simmonds, 56, recently courted controversy after he turned down a kind donation from a local resident who had raised £1,300 to help find him a home.
Young mum Chloe-May Mouland launched a desperate bid to rehome the former electrician before Christmas after he was spotted living in a makeshift camp in woodland by the side of a main road with his feline friend Lily.
However he refused the cash, as well as two homes offered by Chichester District Council, because they didn't meet the requirements for his cat.
Simmonds said: "I am sticking this out until the council find me somewhere in Midhurst.
"This has become a campaign to change the system and the way authorities handle homeless people.
"I am sticking up for all the people worse off than me."
Chloe, 23, spent weeks searching for a suitable property for the rough sleeper, receiving a number of offers of accommodation from letting agents, the council and even private landlords offering to put him up for free.
But Brian refused to live anywhere that wasn't a one bed, ground floor, pet friendly flat in Midhurst, Kent – even refusing a top floor flat with the same specification because he couldn't let Lily out of the window to play.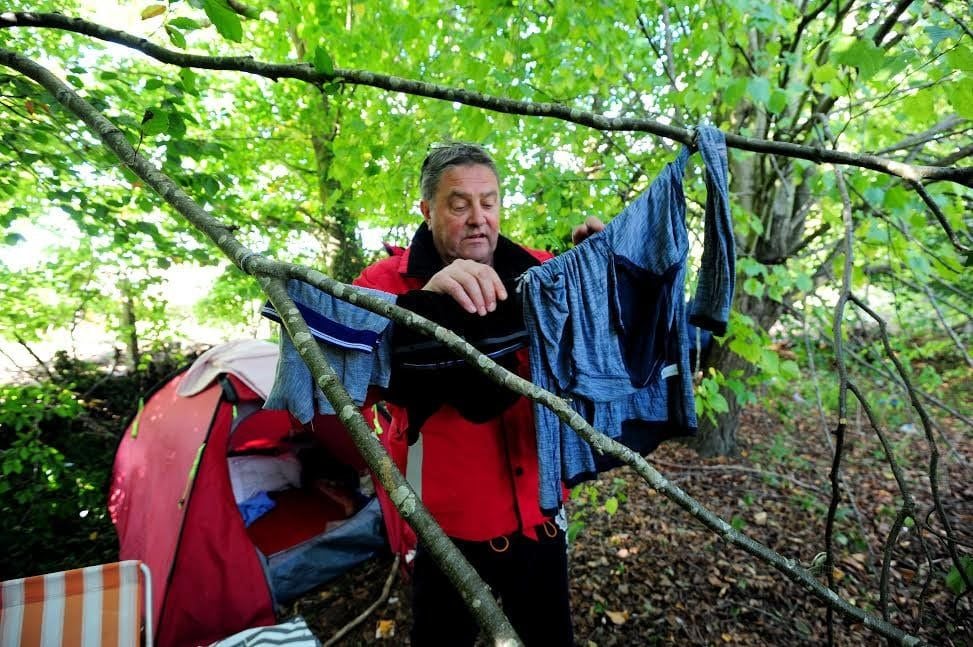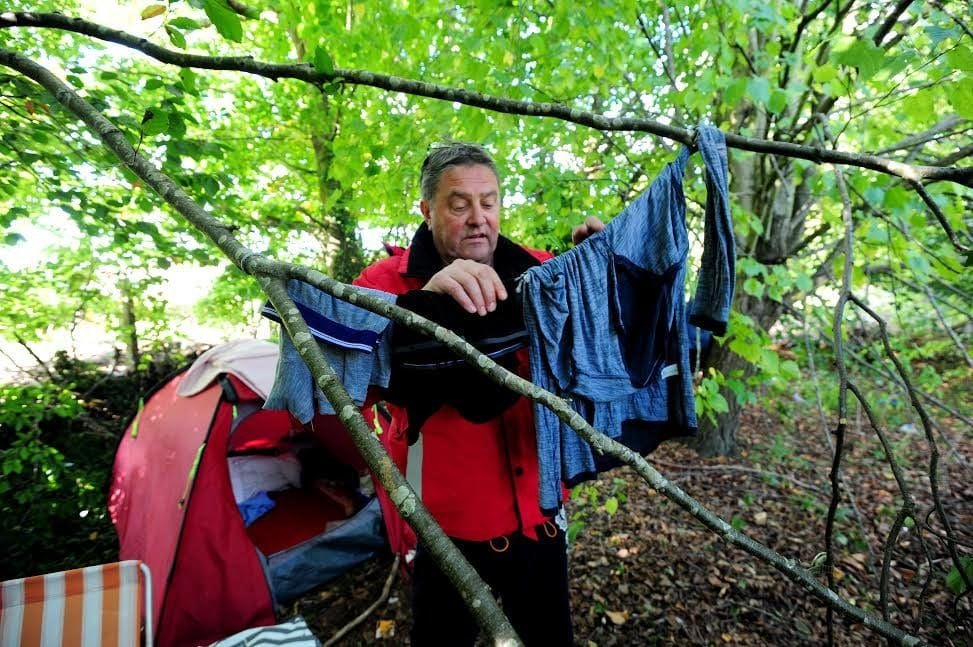 Mum-of-two Chloe, from Chichester, West Sussex, has now been forced to offer people their donations back – and will be giving any excess to homeless charity Stone Pillow.
She said: "Unfortunately he only wanted a one bed ground floor flat with some sort of garden, which also accepted animals, and would be within his housing benefit budget – these houses are very rare.
"He didn't seem to want to help himself, and there are only so many days you can spend trying to convince someone to accept a house before it is rented out.
"I feel the only person who can help Brian is Brian himself."
Chloe added on the fundraising page: "He says he's more determined than ever to see his battle out with Chichester District Council as he feels he's been treated wrongly.
"He will only accept a one bed ground floor flat in Midhurst town centre and pretty much only off the council, and if they do discharge him he's going to cause all uproar and get certain people sacked.
"Nothing would have made me happier than to see him in a warm house of his own with Lily and to start a new chapter of his life.
"I wish him the very best and I know donations given to the charity will be well used on people who truly need them."