Former US President Barack Obama enjoyed a round of golf before giving a major address at a charity dinner today.
His private jet touched down at Edinburgh Airport on Friday morning, with a full motorcade leaving shortly afterwards.
He then made his way to the Old Course in St Andrews, Fife.
Some locals were lucky enough to meet the former White House resident.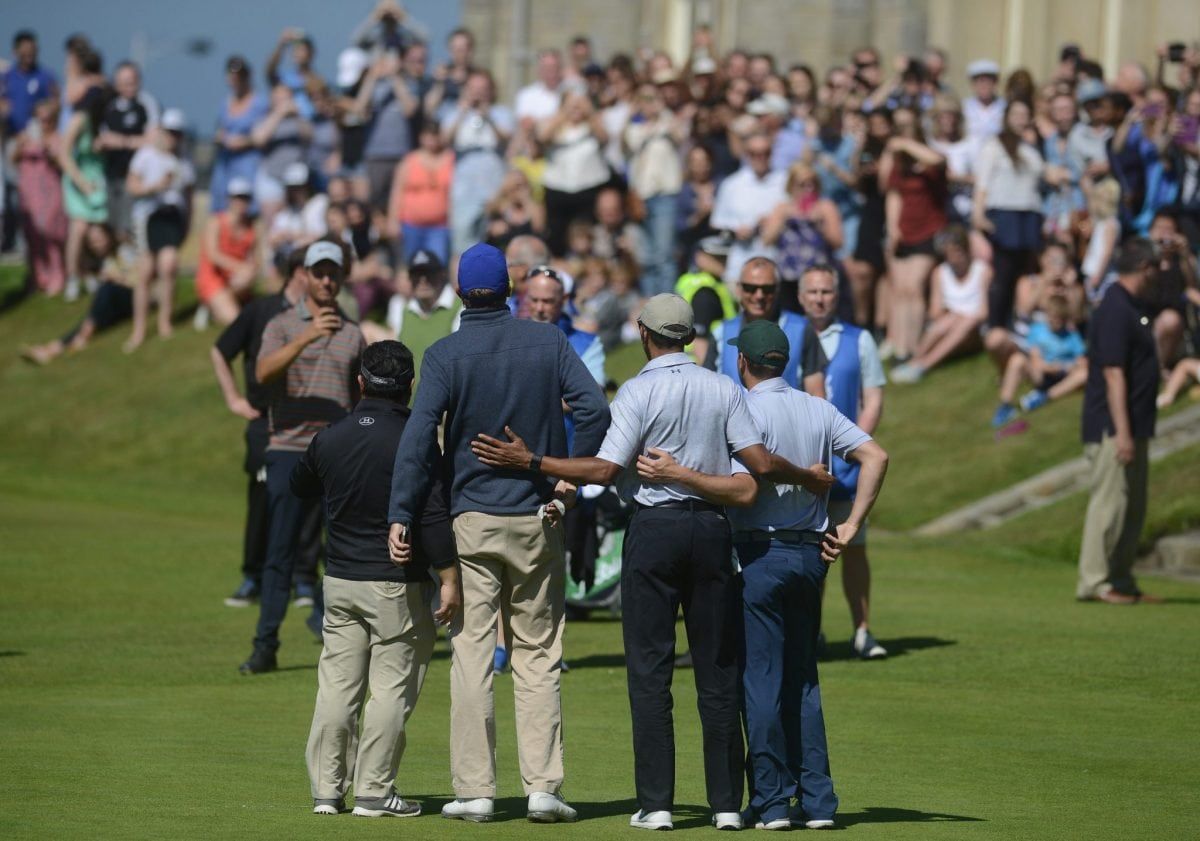 One such person was Danielle Clark Bryan, 26, who is a student at University of St Andrews.
She said: "I was the first person to shake his hand, he came over and said: 'how's everyone, let's shake some hands'.
"I happened to be in his eye line and I asked how he was but he didn't respond.
"You can hear him joking with his friends, it sounds like he's having a really good time."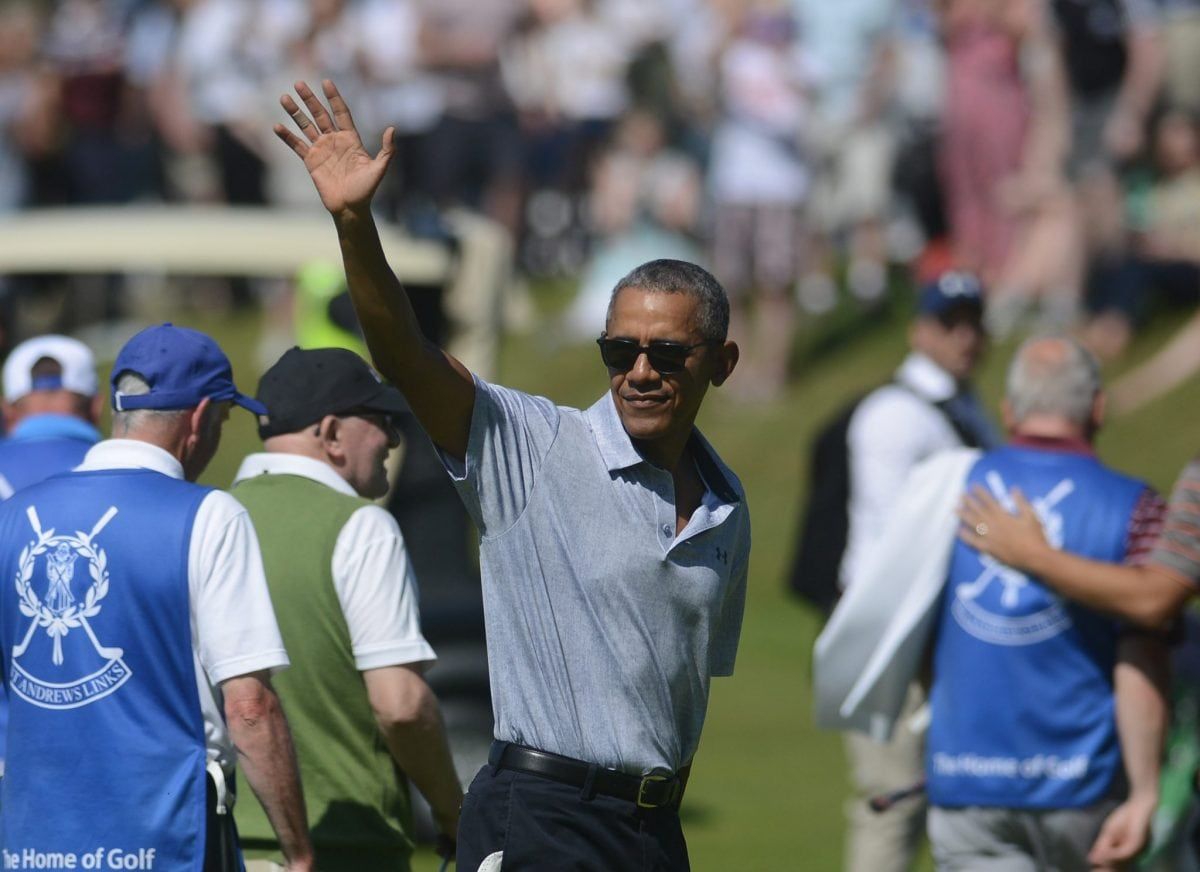 Obama, who enjoyed some famous Irn-Bru, also spoke with 11-year-old Joseph Lynch.
Joseph said: "It was brilliant. He asked what was my name, how old I was and told me that I was a good looking guy.
"Apart from missing a shot a couple of minutes ago, he seems quite good at golf."
Marcus Tannerbaurer, 26, also a St Andrews student, was impressed with his golfing skills.
He said: "We shook his hand he seemed really nice. I'm not one to judge anyway because I'm not very good but he seems pretty good."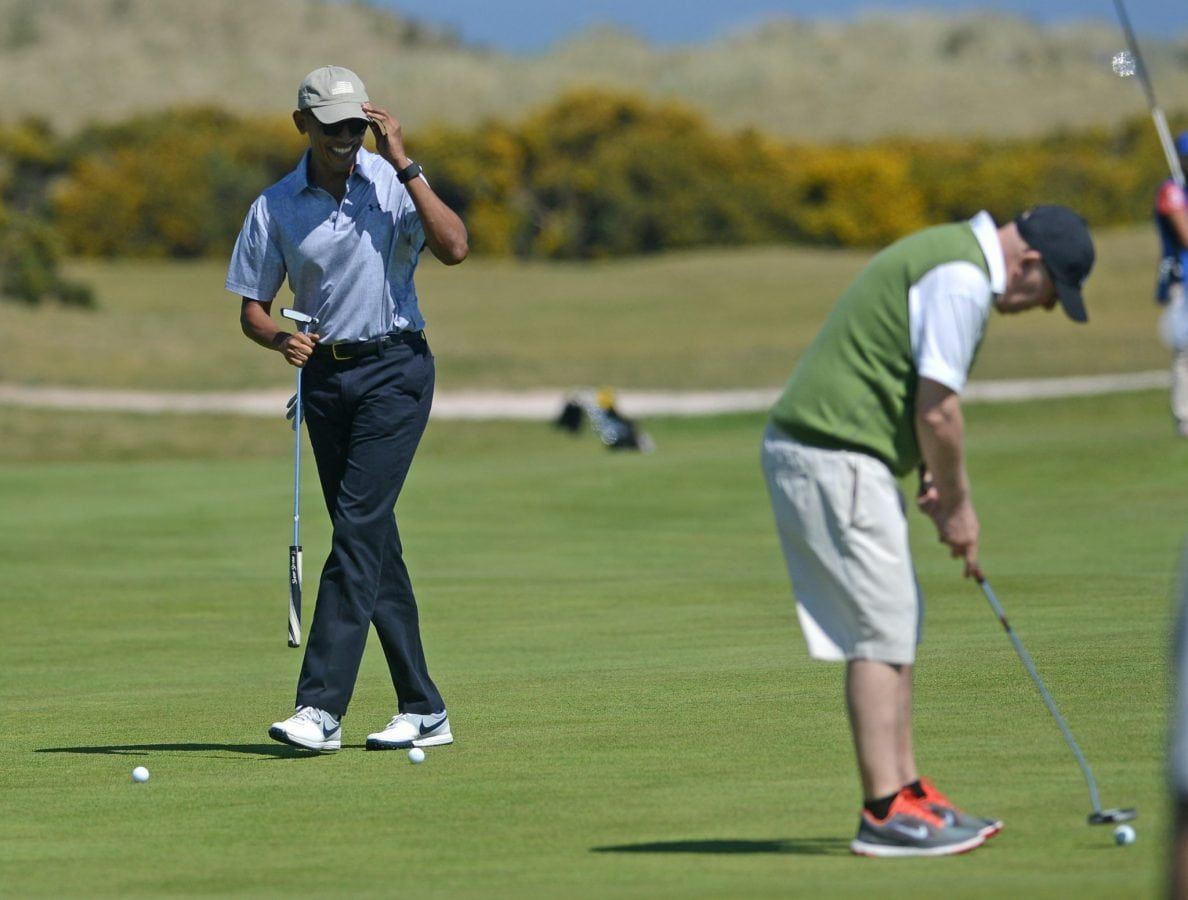 Obama later addressed business leaders and took part in a Q&A at the event organised by businessman Sir Tom Hunter.
Tickets for tables of ten at the Hunter Foundation event went on sale from about £5,000 and quickly sold out.
Profits will be split between children's charities in Scotland and the Obama Foundation, set up by the former president and his wife Michelle.
Security was tight in Edinburgh as police stepped up resources around major events in the wake of the Manchester bombing.
Singer Annie Lennox, rock band Texas and comedian Kevin Bridges provided entertainment at the event and young people were also involved.
A poem was read by 13-year-old Mila Stricevic from Glasgow on the night after she won a school competition.