One of Britain's biggest drug dealers is facing a lengthy jail sentence after being convicted of heading up a £40 million international drugs and money laundering gang.
Multimillionaire gangland boss James Mulvey, 42, lived a life of luxury from his lavish Spanish villa driving fast sports cars and earning up to £75,000 a WEEK.
The feared career criminal was arrested wearing just his pants at his Lithuanian hideout by armed police following a covert surveillance operation in March last year.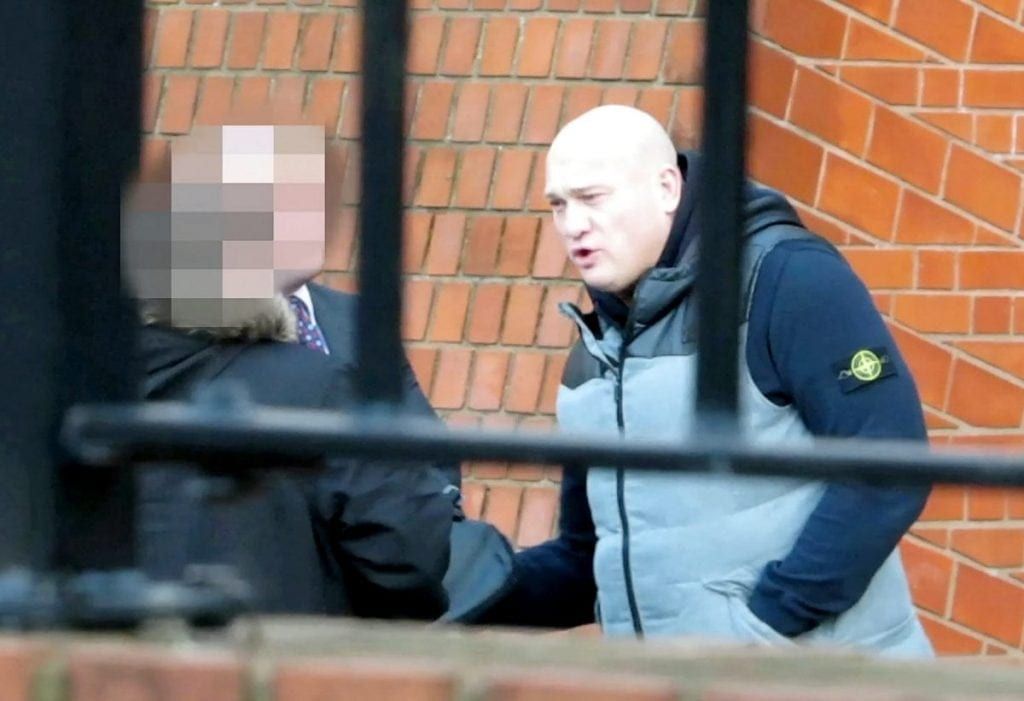 He was extradited back to the UK and has now been convicted of being the kingpin behind a £40 million drugs smuggling operation.
Mulvey was found guilty of two charges of conspiracy to import cocaine and two charges of conspiracy to import cannabis between May 2006 and February 2007.
The court heard how Mulvey, of Solihull, West Mids., was covertly monitored during a two year investigation by the National Crime Agency (NCA).
He was secretly recorded telling a girlfriend: "Listen, no one can control me baby, even me dad and mum will tell ya I'm f***ing nuts.
The crime lord also spoke how he feared assassination, adding: "The life I lead, you never know what can happen. I do what I do, people try to kill me."
Mulvey used a variety of companies – including his haulage firm – as a front operation for his international cocaine and cannabis empire.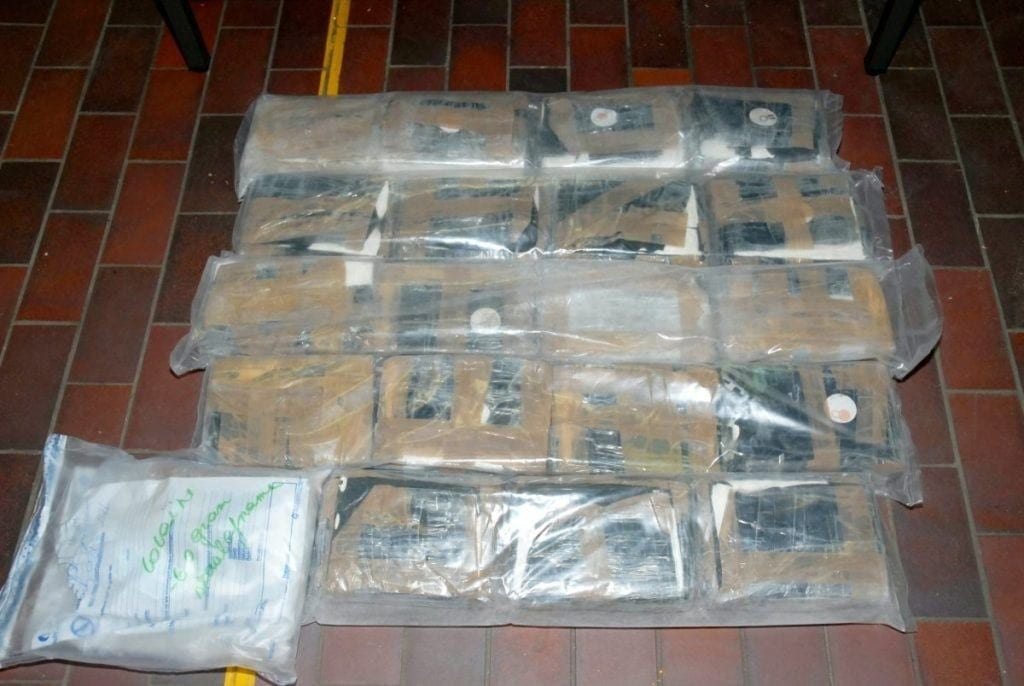 He was the linchpin of four bosses before one, Irish gangster Gerard 'Hatchet' Kavanagh, was shot dead on by assassin on the Costa Del Sol.
Mulvey's sophisticated operation involved drugs being driven into the West Midlands before being shipped to southern Ireland.
He earned up £75,000 in cash every week and built a £1.5 million Spanish villa near Marbella with indoor and outdoor pools and a cinema.
He also drove high-end cars such as Land Rovers and Mercedes, bough flash Rolex watches and moved between five-star hotels.
The dad-of-five, who is estranged from his wife, was considered a 'ghost' who went to great lengths to hide his online, financial and real-world footprints.
He changed mobile phones on a daily basis and used trusts, advisors and accountants to launder his profits to off-shore accounts.
His right hand man Barry Phipps would use fake names to arrange collection of the drugs and rent storage space in the UK for consignments.
Phipps and four others were jailed for a total of 86 years in 2009.
But Mulvey slipped the net and started arranging instead for drugs to be hidden in inflatable sea scooters and replica motorbikes, including Harley-Davidsons.
In February 2007, 20kg of cocaine, 364kg of cannabis and 10kg of cutting agent hidden in metal rollers destined for the UK was seized in Belgium.
Analysis identified fourteen previous identical trips, during which there was the potential for Mulvey to have smuggled an estimated £68 million of drugs.
Mulvey fled to Spain and went on to live in various countries including Brazil, Holland and Portugal, before returning to the UK in 2012 due to his father's ill health.
Once here, he became the subject of a surveillance operation by West Midlands Police and subsequently by the NCA in 2015.
In one of a series of covert recordings, Mulvey admits to his involvement in the drug imports, saying: "Remember I used to do bits and bobs, for what Barry [Phipps] got nicked off in Inkberrow."
In further recordings, he also hinted at his illicit connections and standing within the criminal underworld.
Following the murder of his cousin, Gerard Kavanagh, in 2014, Mulvey said: "But this is what my life was, I've tried to get away with it, but I don't want you involved in it, do you understand how these people work; they kill the people you love."
"Four, four, when we first started there was four bosses, me, Glasses, him [Kavanagh], whose just got shot dead and another kid.
"The other kids dead, he's dead, so there's just me and Thomas left mate."
Adam Warnock, NCA Birmingham Branch Commander said: "James Mulvey did his best to live as a ghost, having no conventional footprints in terms of home address, assets or bank accounts.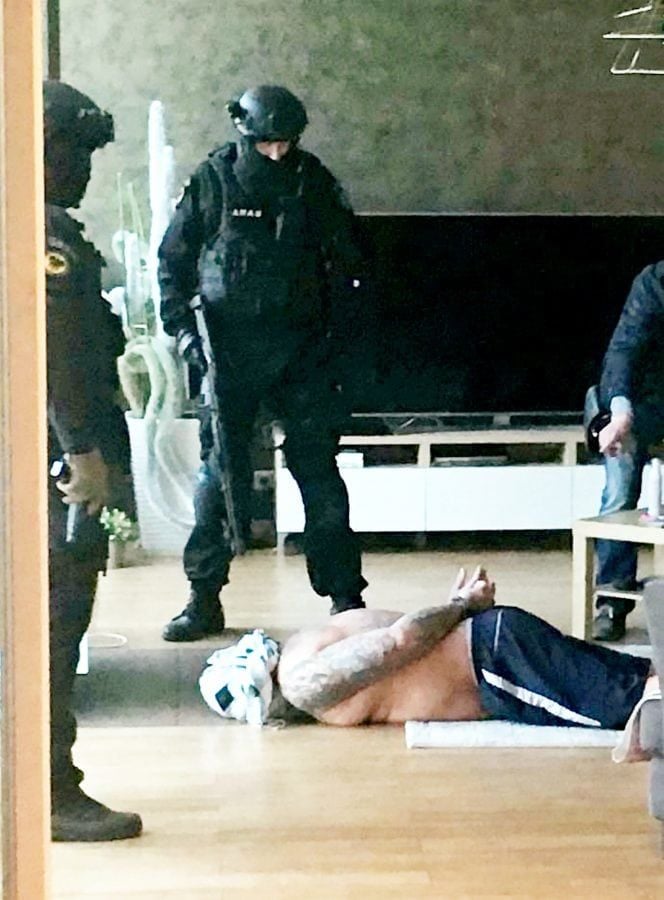 "Regular changes of phones and constant overseas travel were part of his attempts to evade law enforcement.
"Over a meticulous two year investigation in which over 20 million documents were analysed, we evidenced Mulvey's standing within international criminal circles and the damaging impact he has had on local communities.
"When Mulvey returned to the UK after five years, he thought he'd been forgotten by the NCA.
"We will never stop pursuing serious criminals like Mulvey and work with our international partners to ensure we track them down and bring them to justice.
"Our investigation into Mulvey and the proceeds of his crimes continues."
https://www.thelondoneconomic.com/news/dont-brag-dealing-drugs/11/01/
https://www.thelondoneconomic.com/news/pair-of-dopes-two-dealers-jailed-after-brazenly-smoking-joint-while-selling-drugs-before-police-found-loaded-revolver-under-one-of-their-beds/10/05/