A senior UK minister has said it is "undeniable" that the Falkland Islands are British after Argentina's newly-elected president suggested efforts should be made to "get them back".
Defence Secretary Grant Shapps tweeted: "The Falkland Islands are British. That is non-negotiable and undeniable.
"99.8 per cent of islanders voted to remain British and we will always defend their right to self-determination and the UK's sovereignty."
Mr Shapps appeared to be responding to comments made by Javier Milei, who won a resounding victory in Argentina's presidential election on Sunday.
During his presidential campaign, Mr Milei reportedly said Buenos Aires had "non-negotiable" sovereignty over the Falklands, the archipelago in the South Atlantic Ocean which is known as the Malvinas by Argentines.
The islands were the subject of a bloody conflict in 1982 after Argentine forces invaded and briefly occupied the territory.
The war claimed the lives of 255 British servicemen, three islanders and 649 Argentine personnel.
British ministers regularly cite the results of a 2013 referendum that saw close to 100 per cent of voters on the islands, which has a population of about 3,500 people, opt to remain a UK Overseas Territory.
Mr Milei reportedly said during a TV election debate: "What do I propose? Argentina's sovereignty over the Malvinas Islands is non-negotiable. The Malvinas are Argentine.
"Now we have to see how we are going to get them back. It is clear that the war option is not a solution.
"We had a war – that we lost – and now we have to make every effort to recover the islands through diplomatic channels."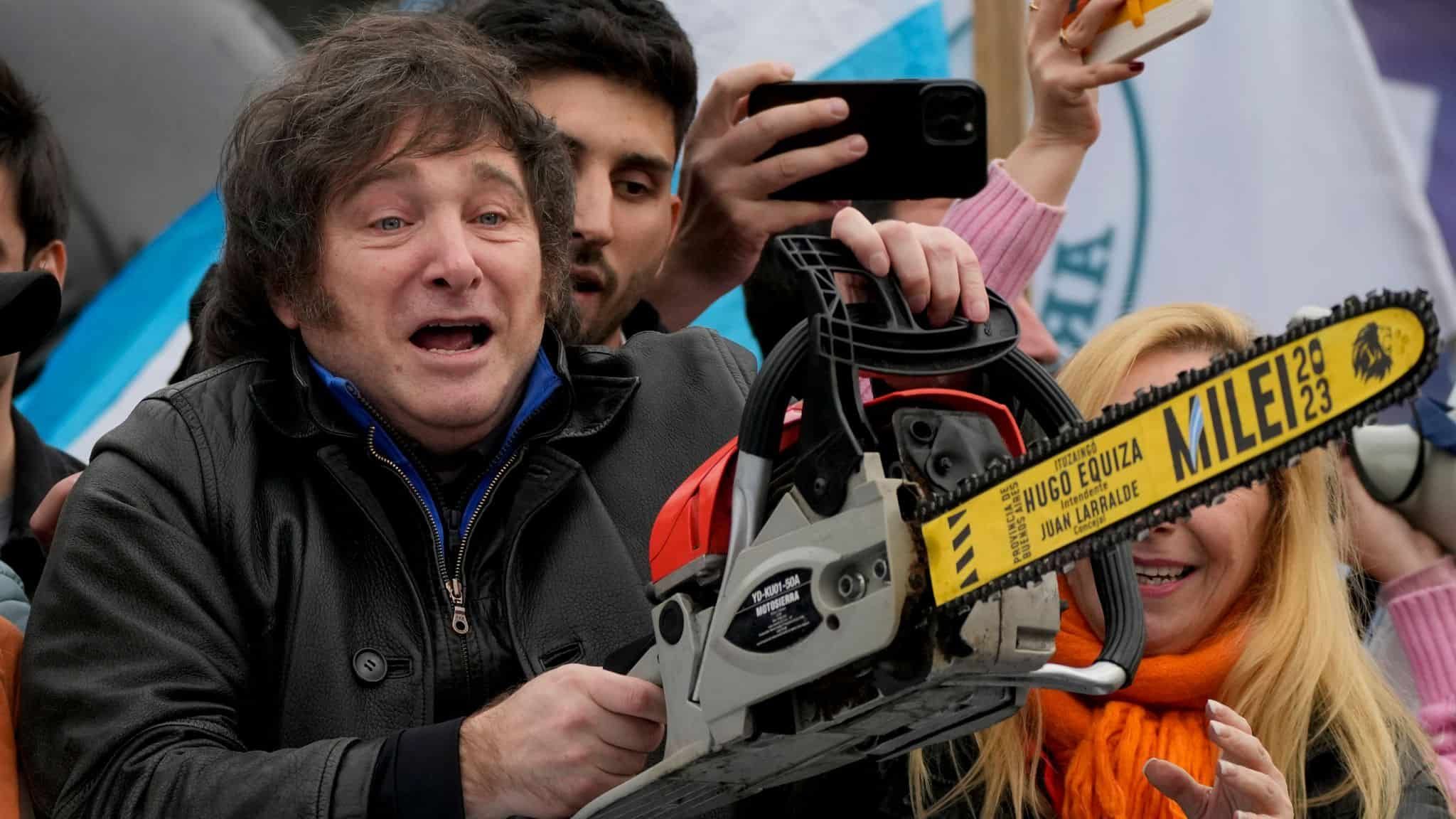 In a newspaper interview with La Nacion, a daily newspaper in Argentina, he proposed that the UK hand over the Falklands to his South American country in a similar way to how Hong Kong was given back over to Chinese rule in 1997.
The populist politician, who has described himself as an anarcho-capitalist and is said to have lauded Margaret Thatcher — the British prime minister during the Falklands conflict — said the views of those living on the islands "cannot be ignored".
Mr Shapps, in his tweets rejecting any negotiation on the future of the Falklands, highlighted how Royal Navy ship HMS Forth had been sent back to "protect the islands" in the southern hemisphere.
It follows a nine-month stint by HMS Medway to patrol the remote location.
Since the 1980s conflict, UK ministers have been keen to shoot down any talk of Argentina having any claim to the islands.
In July, Prime Minister Rishi Sunak hit out at the European Union's "regrettable choice of words" after it appeared to have endorsed the name Argentina prefers.
A diplomatic row erupted after Brussels referred to the islands as "Islas Malvinas" in a declaration jointly signed with Argentina and other Latin American countries.
The Falklands are about 8,000 miles from the UK and about 300 miles from mainland Argentina.
Related: Government asylum plans a 'betrayal' of national interest – Davey