When exactly is it political correctness gone mad?
Diane Abbott appeared on Good Morning Britain this morning after a study by Amnesty found almost HALF of all the horrendous abuse female MP's suffer on social media is directed at Britain's first black woman MP, the shadow home secretary Diane Abbott.
The human rights watchdog uncovered 25,688 abusive tweets to women MP's over six months leading up to the June 8 general election.
Diane Abbott received 45% of all abusive tweets. Black and Asian women MP's in Westminster received 35% more abusive tweets than white women MP's. Female MP's in Labour and SNP received by far the greatest amounts of abuse from trolls, but sick abuse was received by women representing all parties.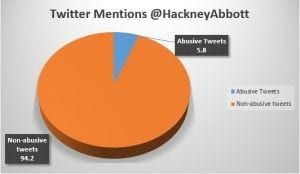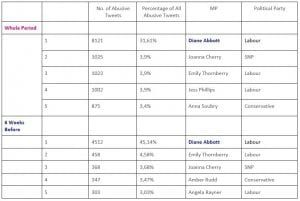 "I've had death threats, I've had people tweeting that I should be hung if"they could find a tree big enough to take the fat bitch's weight'… I've had rape threats…and n*gger, over and over and over again" – Diane Abbott's testimony to a parliamentary debate about intimidation against members of parliament this summer should have shocked the nation.
But instead the press appears mostly shocked this morning because the Labour MP said one of the racist words trolls threaten her with regularly when describing what they say on the Good Morning Britain TV show this morning.
"When I say abuse, it's not people saying 'I disagree with you about nationalising the railways,' explained Abbott. "It's people calling me a n***** b****, threatening acid attacks, it's rape, it's death threats.
"It's upsetting for me but it's also very upsetting for my staff who have to deal with it."
There are no shortage of people to point out the disgusting hypocrisy of certain right wing sections of the media this morning.
People losing their minds because Diane Abbott used a swear word on live TV when quoting her abuse. Not over the abuse itself. SMH.

— Chris Somethingson (@Mozillo) September 14, 2017
How are white people more offended that Diane Abbott used the words people use against her than the fact she receives so much daily abuse???

— French Earl Grey (@itsprophase) September 14, 2017
Only in the UK: black MP Diane Abbott talks about abuse shes received online and alt-right decide to abuse her for it. What a country.

— Naqshe (@QueenofColour) September 14, 2017
The most bizarre thing is racist British people calling Diane Abbott a racist because she receives racist abuse. It's so unbelievable.

— notbri.sol (@Xhakaed) September 14, 2017
And The Sun always on the right side of history chose to run this today – still unashamedly on their site – a call to join in the bullying, intimidation and abuse that the veteran Hackney MP faces :
On the day Diane Abbott reveals the scale of abuse she has faced, the Sun chooses to run these comments: https://t.co/ZQCPq0vN4a pic.twitter.com/vh6kvw1POC

— Stop Funding Hate (@StopFundingHate) September 14, 2017
Shameful.
No black or female MP's should contend with such abuse and threats of death and rape for carrying out their job. Don't read the publications which mock them when they describe such abuse. And please do feel free complain at their hypocrisy.
https://www.thelondoneconomic.com/news/twitter-abuse-politicians-spiked-terror-attacks-jeremy-corbyn-got/25/07/
https://www.thelondoneconomic.com/news/facebook-post-come-back-bite-theresa-may/09/06/
https://www.thelondoneconomic.com/news/women-shout-shame-tory-minister-says-get-apprenticeships-lose-pension/06/07/
https://www.thelondoneconomic.com/news/politics/dennis-skinner-explains-voted-labour-whip-eu-withdrawal-bill/13/09/