A gang of jihadis dubbed "the Three Musketeers" and based in the Midlands are facing jail for plotting a mass casualty terror attack in Britain.
Naweed Ali, 29, Khobaib Hussain, 25, Mohibur Rahman, 33, hatched the plan involving meat cleavers and a pipe bomb on the encrypted Telegram app between May and August last year.
The trio, who have previous terrorism convictions, were joined by Primark employee Tahir Aziz, 38, in the terror plot.
When Ali's Seat Leon Car was searched last August, anti-terror cops found a JD Sports bag containing a machete with 'Kafir' – meaning non-believer or infidel – scratched on the blade.
Also stuffed in the bag was a partially-constructed pipe bomb, an imitation handgun and ammuntion.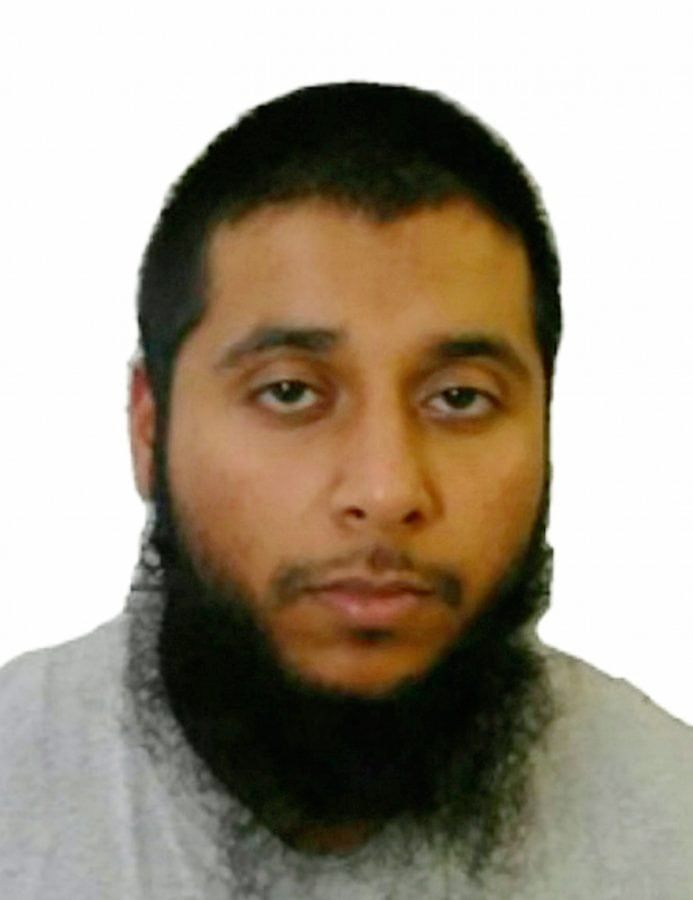 On the same day, Aziz's blue Ford Fiesta was searched and a samurai sword was found hidden next to the driver's seat.
Before the arrest, Ali and Hussain were employed by a fake courier firm in Birmingham called Hero Couriers, set up by police and MI5.
Officers searched Ali's car on his first day at the courier firm on August 26, where they discovered the weapons stash, and all four defendants were arrested the same day.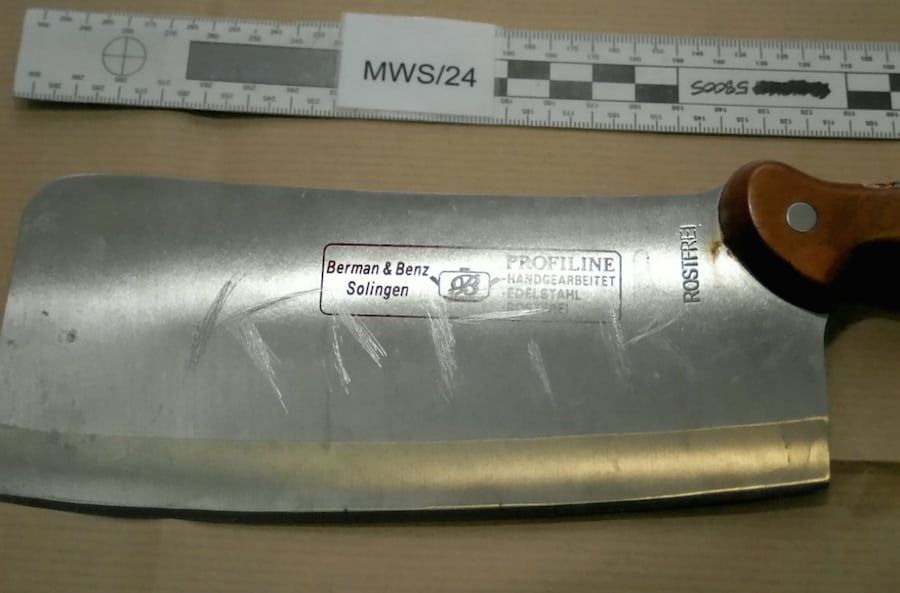 Prosecutors argued the evidence showed the planned attack on British soil was "imminent".
Ali and Hussain, of Sparkhill, Birmingham, and Rahman, of Stoke-on-Trent, Staffs, were all unanimously convicted today of engaging in conduct in preparation for terrorist acts.
Jurors deliberated for 21 hours and 57 minutes before returning their verdicts, following a trial lasting four months.
One of the defendants yelled out "I hope you are happy with your lies, lying scumbags" as they left the dock.
After 20 minutes more of deliberations, the jury unanimously convicted Aziz, of Stoke-on-Trent, 20 of engaging in conduct in preparation for terrorist acts.
The gang-of-four will be sentenced tomorrow (thurs) at the Old Bailey.
Ali, Hussain and Rahman communicated on Telegram in a group called 'the Three Musketeers' in the weeks leading up to the arrest.
Hussain was a student on a gas fitting course, and was taught to work with metal pipes and compression pipes, which the prosecution linked to the pipe bomb.
Ali's defence team claimed an undercover officer, known as 'Vincent', who posed as the courier firm's manager, planted a pipe bomb and incriminating evidence found in his car, which was denied.
The trial opened on March 22, the same day of the Westminster terror attack – when Khalid Masood killed five people using a car and knives – and was halted the next day for a few days in the wake of the atrocity.
Part of the trial, which overran by several weeks, was heard in secret while two unnamed prosecution witnesses gave evidence.
A juror was discharged in July after asking the usher whether an officer in the case, Det Sgt Ryan Chambers, was single, after another juror said she found him attractive.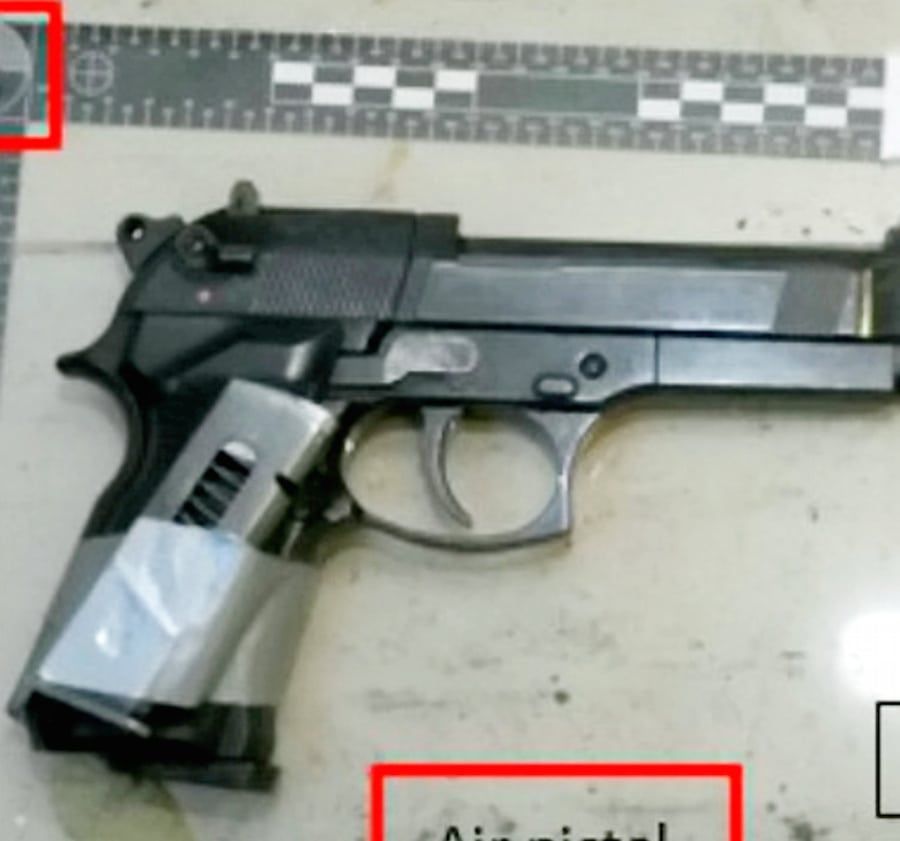 The terror cell had a vast amount of extremist material, and believed in the use of violence to further their radical ideologies.
Gareth Patterson QC, prosecuting, said: "The evidence shows that each of these four defendants shares radical and extremist beliefs and ideologies.
"Each of them believed in the use of violence in the support of these radical beliefs."
Ali had searched for guns on eBay five days before the arrest.
On his phone police found a message from the extremist Anwar al-Awlaki, who promoted the ideology of Al-Qaeda, and a front page image of the magazine Inspire.
The contents included details about assassinations and bomb making, as well as material celebrating the life of Osama bin Laden.
On his laptop, Ali had an image of Alan Henning, who was held captive by ISIS and later executed, and a photo of controversial preacher Anjem Choudary, who was convicted last year of encouraging support for the terror group.
Rahman had an image on his phone of last year's terror attack in Nice, France, when 86 victims were killed when a truck was driven into crowds celebrating Bastille Day.
Rahman sent texts In May last year to notorious hate preacher Anjem Choudary, who at the time was awaiting trial for drumming up support for ISIS, about visiting him with Aziz.
A week later, on May 14, Rahman sent messages "celebrating" the terror attack on the Paris offices of French satirical magazine Charlie Hebdo in January 2015, describing them as "martyrs".
Rahman's laptop had been used on August 21 to search for a National Geographic documentary about "the liquid bomb plot", at a time when he was with Ali and Hussain.
Ali, Rahman and Aziz also received messages from the Islamic Books Telegram group, which included advice and training "on how to be a jihadi fighter or how to try to avoid detection".
Hussain accused the British Army of "raping women and killing children" during a row with students in Birmingham over wearing poppies in the run-up to Remembrance Sunday in 2015.
Mr Patterson said: "He spoke about the British Army overseas raping women and killing children.
"The prosecution suggest this was a defendant who had an anti-UK mindset.
"And we often see in the evidence references to 'living in a kuffar state' and derogatory comments about living in the UK, which was regarded as a kuffar state, a place of non-believers."
Ali, Hussain and Rahman admitted terrorism offences in 2012.
Ali and Hussain had travelled to Pakistan to attend a terrorist training camp, but returned to the UK within days, while Rahman had copies of the Al Qaeda magazine Inspire.
Both cases involved surveillance, which the prosecution argued showed they understood tactics used by police and security services.