Furious parents have blasted a secondary school after Big Brother-style CCTV cameras were installed in the pupils' TOILETS.
School bosses claim the cameras – which are directly above the boys' urinals and the girls' cubicles – are intended to combat bullying and vandalism.
But parents have reacted with anger, claiming the surveillance is "intrusive" and "creepy".
One female pupil at Summerhill School in Kingswinford, West Mids., was also so upset at being watched using the toilet she burst into tears.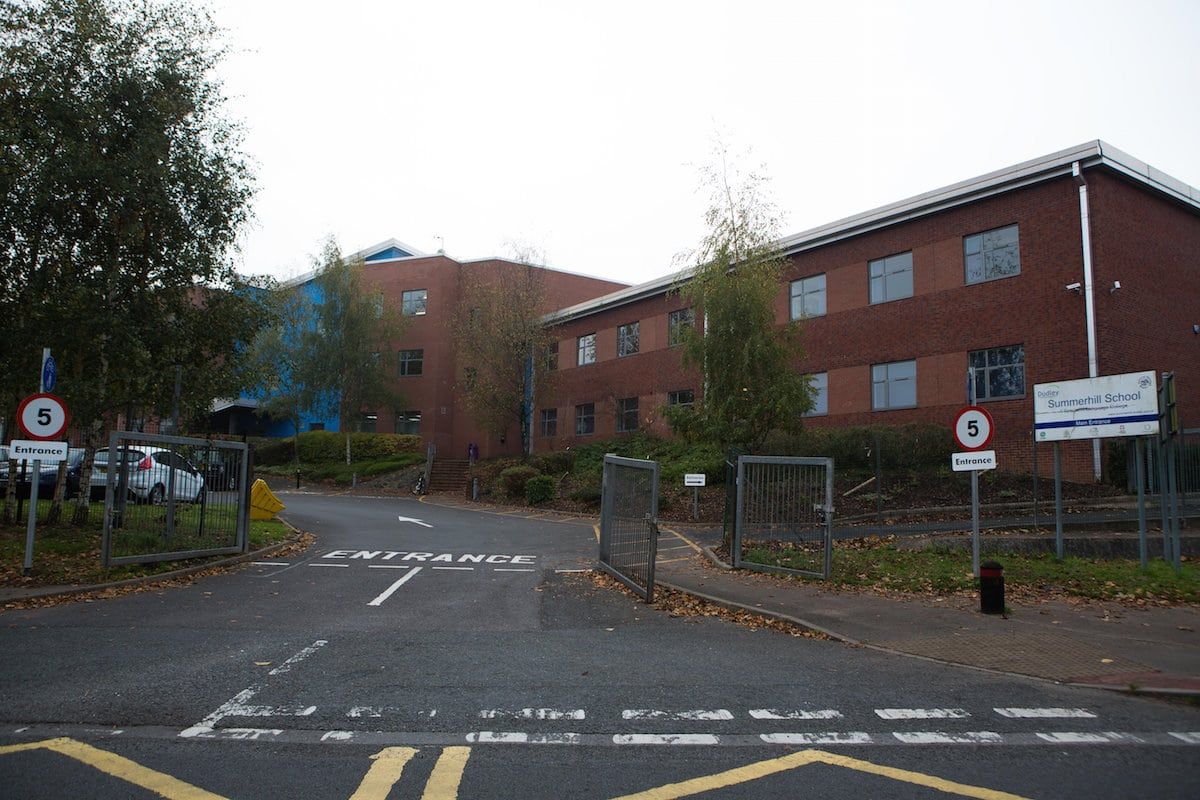 One mum, who has a boy and a girl in Year 9, said: "It's caused a lot of fuss, some of the parents on the Summerhill Facebook group have posted photos of the cameras in the toilets and one looks like overhanging girls' cubicles and another over lads' urinals.
"My children have refused to go to toilet in school, they feel like they are being watched.
"They said, 'can we ring you to take us home to use the toilet?'
"It's absolute madness.
"Some are saying it's to prevent bullying and there's been vandalism, but surely they can put a prefect on duty in the toilets at break times or a teacher, they don't have to video children in toilets.
"A lot of parents are now requesting the footage."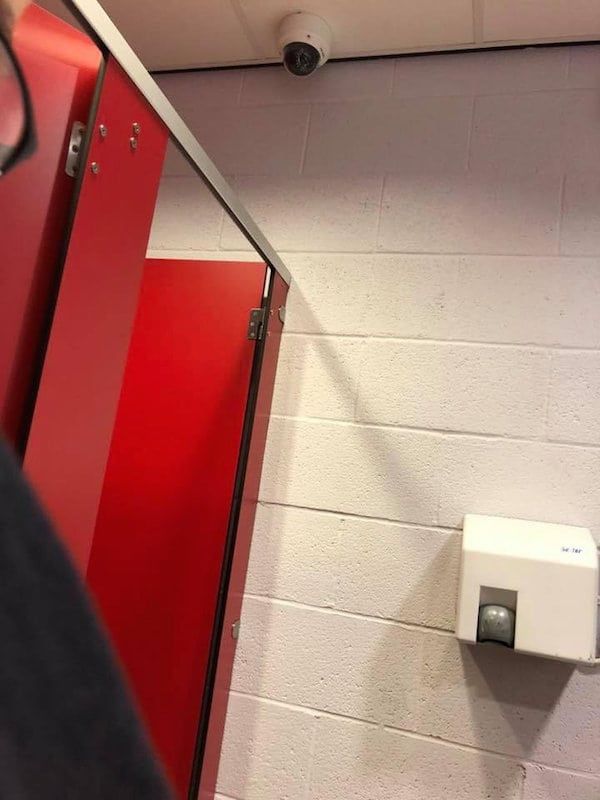 One mum said: "My son has come back and said he doesn't want to go to the toilet. It's shocking, may have problems going on in the toilets but they can't do this surely.
"A friend of mine said her daughter came home in tears because she was too scared to use the loo all day and she nearly wet herself in class. It's so intrusive and creepy."
Another said: "My daughter has now said she is 'holding it' and not going to the loo and she's not the only one who has said this…I'm disgusted!"
While another added: "If I went shopping and popped in the toilets, looked up and saw one of these – would you be happy to continue? I think not, it's wrong on too many levels."
One woman said her daughter had walked out as she couldn't face using the toilets and another said: "What's stopping some dodgy person recording inappropriate images of our children!"
The school, which caters for 1,016 pupils aged 11-16, received a "requires improvement" rating after an Ofsted inspection last November.
Despite the verdict, inspectors noted that "pupils rightly feel safe in school."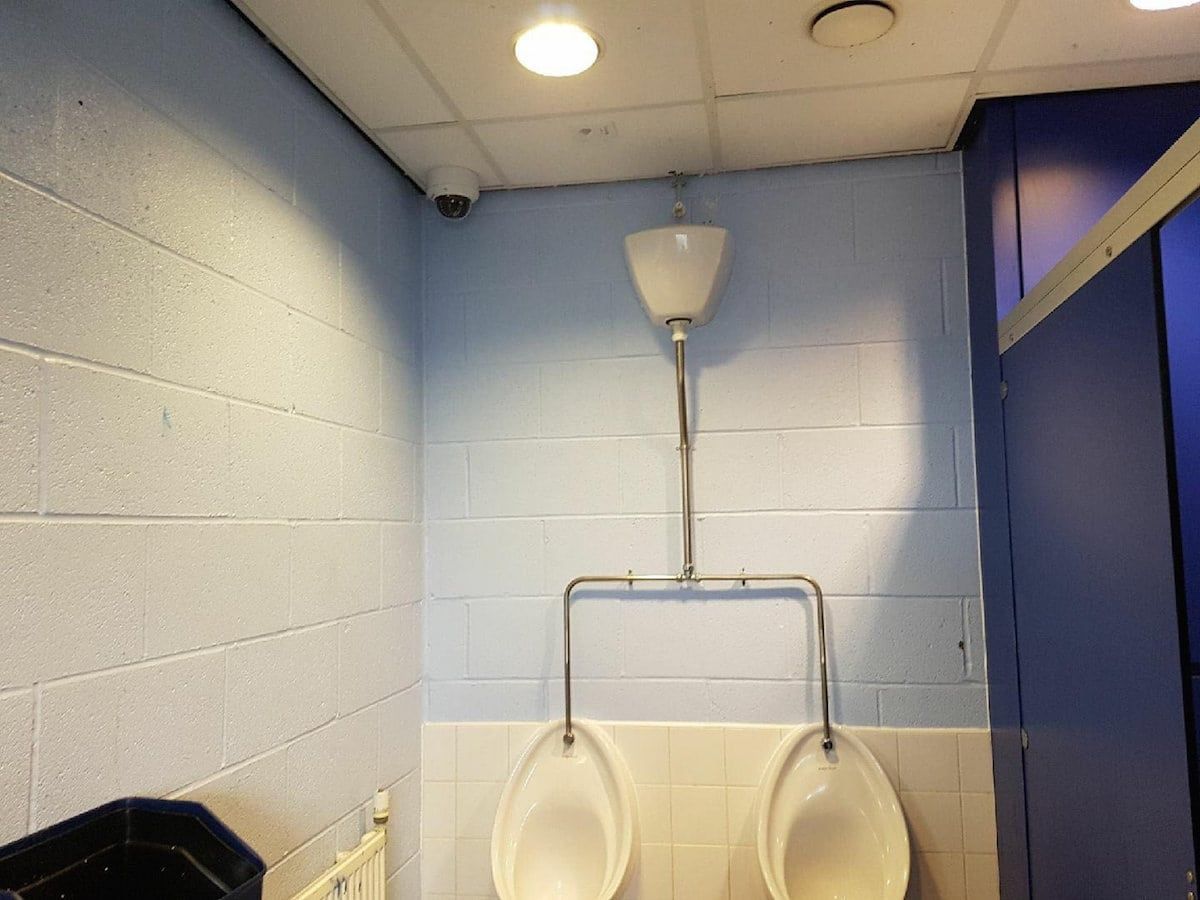 Executive headteacher James Bowkett defended the toilet cameras following "some disappointing behaviour" from pupils.
He said: "For a number of years we have had CCTV installed in various locations within the school grounds, to not only allow us to monitor student behaviour but also to protect the school – ensuring the safety of everyone in our community.
"Following some disappointing behaviour from our students, who were not maintaining our high standards of behaviour whilst in the toilet areas, we took the decision to extend the network of cameras to these areas.
"I must stress that this it to allow us to monitor who is entering and leaving the communal toilet areas and I can reassure parents and children that no cameras are directed towards sensitive areas including cubicles or urinals."

https://www.thelondoneconomic.com/must-reads/broken-britain/thug-jailed-going-aid-dying-man-stealing-wallet/01/11/
https://www.thelondoneconomic.com/must-reads/thug-hurled-racial-abuse-waved-knife-around-just-hours-released-prison/31/10/