A "Good Samaritan" was jailed after going to the aid of a dying man who fell down a flight of stairs – and stealing his WALLET.
As Ian Birch, in his 50s, lay dying from a serious head injury, heartless John Yarwood swiped his wallet.
While police and hospital staff tried to discover the name of the fatally injured man, Yarwood used stolen bank cards to buy scratch cards and booze.
He was jailed for two years and was branded a "despicable and contemptible" by the judge at Canterbury Crown Court on Tuesday.
Police had initially launched a murder enquiry after Mr Birch's body was discovered at the bottom of stairs to flats in Margate, Kent.
Canterbury Crown Court heard while another person went to find a nurse to help the dying man, Yarwood rifled through his pockets,
He then went to three nearby shops and spent more than £260 worth on goods while doctors fought to keep the then unknown patient alive.
Mr Birch died in hospital two days later after failing to recover from his head injury, the court heard.
Prosecutor Ian Foinette said that police officers, hospital staff and the Coroner's staff didn't know who the man was because of Yarwood's cruel thieving.
He pleaded guilty to charges of theft and fraud at an earlier hearing before magistrates and was sent to the crown court for sentence.
The judge, Recorder Anthony Clover jailed him for two years telling him: "Stealing from a dying man is a despicable thing to do.
"This was a severely injured man who was shortly to die from his injuries. It was a contemptible offence."
Yarwood lied when he was arrested but then told detectives he and a friend had found the man lying injured at the bottom of the stairs.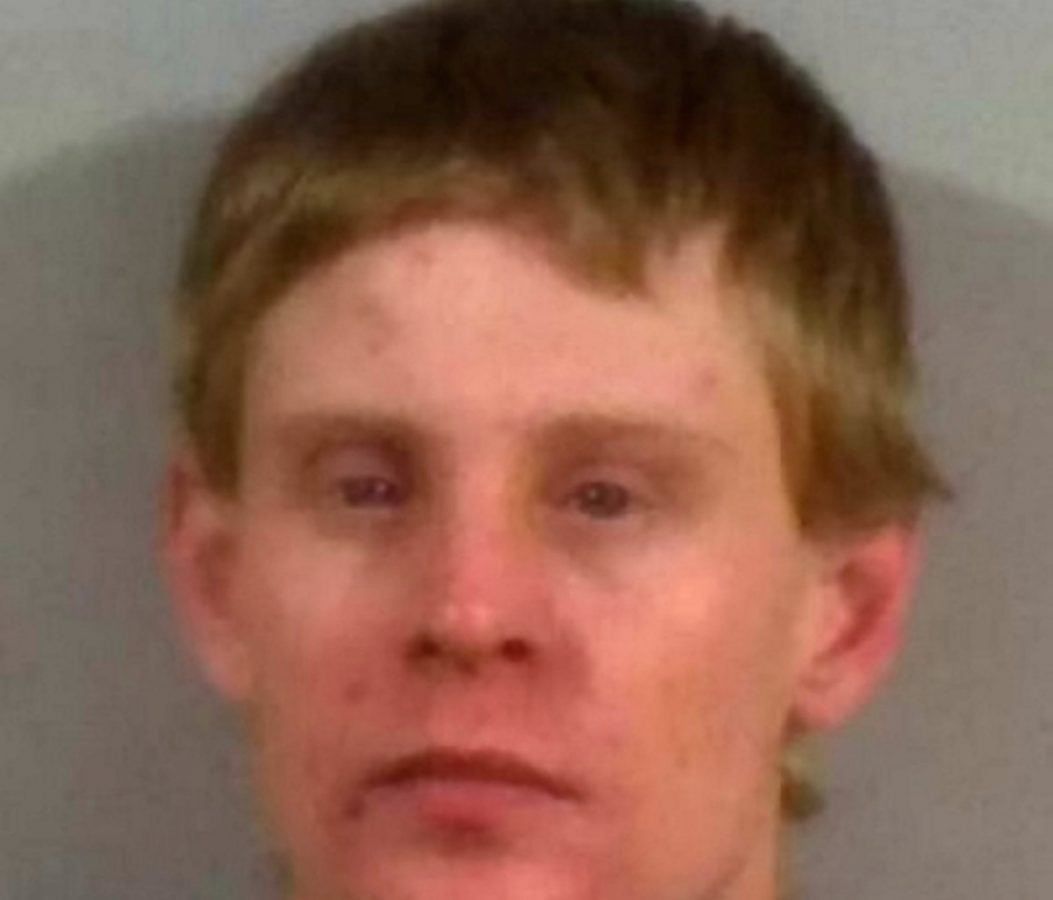 As his pal went to find a nurse, the thief claimed the dying man began saying: "Darren…Darren" and he had looked for his wallet to find his name so he could talk to him.
His lawyer, Guy Wyatt said Yarwood then gave into temptation and took the wallet with cards, £33 in cash and a mobile phone but it had not been a "carefully planned or sophisticated" theft.
Yardwood used the card to make 12 purchases at three nearby stores, including scratchcards, alcohol and food.
The purchases only stopped when the bank prevented it being used again, the court heard.
Yardwood, of no fixed abode, was jailed for a total of two years for one count of theft and one count of fraud.
Speaking following the sentencing Detective Constable Paul Oliver said: "When Mr Birch was found seriously injured, despite him being unknown to the residents, there were a lot of people rallying round to help him and ensure medical treatment was given as soon as possible.
"However Yarwood chose to search the pockets of Mr Birch and steal instead, actions which meant without the identity available, there was a delay in friends and loved ones being told he was in hospital.
"His actions were selfish, greedy and showed no understanding about the difficult and tragic situation his victim was facing."

https://www.thelondoneconomic.com/must-reads/thug-hurled-racial-abuse-waved-knife-around-just-hours-released-prison/31/10/
https://www.thelondoneconomic.com/must-reads/croydon-murder-teen-21st-murdered-london-year-highest-9-years/31/10/