This interactive map below features the climate, fracking and environmental issues in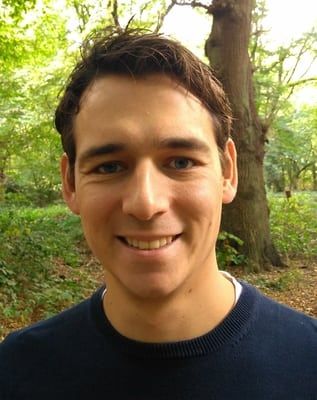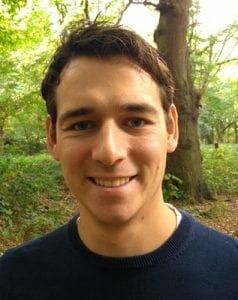 your constituency with a breakdown below of where candidates stand on these issues. With the general election upon us, these are the constituencies where candidates' positions on fracking, energy, air pollution, airport expansion and climate change issues could be decisive if you are looking for an MP who shares your concerns.
Research by Mat Hope ,Deputy Editor of Desmog UK.
(View the full interactive map on Google Maps (please note: the link may not work in some old browsers).
Fracking
Shale gas extraction is one of the most polarising energy issues in the UK.
The Conservatives are now the only major party to back fracking in their manifesto, with Labour and the Greens promising an outright ban, and the Liberal Democrats formally opposing the practice.
More people oppose fracking than support it, according to the latest government data — but the majority are ambivalent. So a number of candidates are having to attempt the tricky act of aligning their party's position on fracking with their constituents' views.
Mark Menzies, MP for Fylde since 2010, is very much a pro-fracking candidate. Shale gas company Cuadrilla is currently building a frack pad in the constituency, putting the area on the frontline of both local and national opposition to the industry.
Menzies voted against requiring stronger environmental regulations for fracking twice, according to TheyWorkForYou. But he also voted for a temporary moratorium on shale gas extraction and for restrictions on fracking in national parks in 2015.
He's made many statements in parliament saying his support is premised on strong regulations and bodies that can effectively "police" the industry.
One of his opponents is Green party candidate Tina Rotheray. She is a prominent figure in the local anti-fracking movement, and can be seen regularly at the ongoing protests at Cuadrilla's Preston New Road site.
Unsurprisingly, her campaign is seeking to tap into local opposition to fracking. Her candidate statement says:
"Fracking is now a major threat to our rural area. Industrialisation could put both our farming and tourism industries at risk. This is not just about damaging our environment, our roads and the health of our communities – particularly the most vulnerable. It is about supporting local democracy against overbearing government."
Menzies looks to be in a safe seat, however, with Labour coming a distant second in the constituency in 2015, losing by around 13,000 votes. The Green party candidate only received 1,381 votes that time, about 20,000 fewer than Menzies.
There are a number of other constituencies where fracking could be a factor.
Chemical giant INEOS has a license for shale gas exploration at the edge of Sherwood Forest, within 200 metres of a symbolically important 1,000 year old tree linked to the Robin Hood folklore.
The section of forest INEOS may try and frack sits in the Mansfield County constituency. Labour's Alan Meale has been MPfor the constituency since 1987. In 2015, he was re-elected with a majority of about 5,400, beating the Conservatives into second place.
The only time he has voted on fracking was to vote against greater regulation. He has been absent for three other votes on the issue.
But he told the BBC this month that he is "totally against" fracking. He has welcomed the Green party's decision not to stand in the constituency in this election, hoping it will help him beat Conservative candidate Ben Bradley. Bradley told the BBC fracking is "worth exploring at the very least."
Another Labour incumbent running for re-election in a seat where fracking is a big local issue is Derbyshire North East's Natascha Engel. INEOS has applied for planning permission for a drilling rig in her constituency to assess the site's suitability for fracking.
Surprisingly, given Labour's' manifesto pledge, Engel is the pro-fracking candidate in her constituency, with her Conservative opponent Lee Rowley opposing INEOS's plans.
Engel has a detailed statement on her website outlining her stance on fracking. She rejects Labour's manifesto pledge of an outright ban on the practice, saying she is convinced fracking can be safe.
She outlines a long list of concerns about the industry, however, including increased lorry traffic, and noise and disruption during the development phase and beyond. She says a "strong community liaison group" must be set up to negotiate with INEOS to minimise such disruption, concluding:
"If shale exploration is going to happen, let's make sure that we get the most out of it."
Conservative candidate Rowley, in contrast, says that after listening to local people's concerns, he is against granting permission for INEOS's exploratory rig. Commenting on the planning application on his website, Rowley says:
"The strength of feeling amongst local residents against these proposals is clear and unambiguous: they are rightly concerned regarding the potential impact on the area, the detrimental effect of increased lorries and HGVs on local roads and the effectiveness of the consultation process to date."
Engel won a majority of fewer than 2,000 votes in 2015, so will be looking nervously over her shoulder as June 8 approaches.
Another Labour incumbent to back fracking is Angela Smith, who is hoping to retain her Penistone and Stocksbridgeseat. INEOS has a license for exploration in her area.
Smith was vice-chair of the All-Party Parliamentary Group on shale gas, which pro-fracking lobbyists use to funnel money into parliament. She has previously said that fracking could be the saviour of the steel industry, a touchstone issue in the region.
In 2015, Smith won her seat with a majority of almost 7,000, beating the Conservatives into second place. Smith's Conservative opponent this time is Nicola Wilson, who owns a local steel business. Wilson does not mention fracking in her campaign statement, but says that she will "will continue to work with local businesses to ensure they are given increased opportunities to help them expand and create more jobs".
Other seats where fracking could be a feature of the campaign are the safe Conservative seats Thirsk and Malton (where Third Energy have a license), Horsham (where Celtique Energy have a license, and which includes Cuadrilla's Balcombe site where the company undertook seismic testing in 2013), Mole Valley (where Europa have a license), and Brigg and Goole (where Egdon Resources hold a license). Labour currently holds the Bassetlaw seat, where IGas hold an exploration license.
Air Pollution
Air pollution has hit headlines over the past year as the scale of the problem becomes apparent in the wake of the dieselgate scandal, and as the government continues to provide inadequate plans to tackle the issue.
A DeSmog UK investigation showed many councils across the Midlands were struggling to meet their legally required air pollution reporting obligations as budget cuts hit. Some of those councils are in potential swing seats this election.
Derby is one such area. It did not produce any air quality reports between 2011 and 2016, DeSmog UK's investigation found, and the government's latest air pollution plan suggested Derby should become a new Clean Air Zone.
The Derby North constituency was won by Conservative Amanda Solloway in 2015, with a majority of just 41 over the second-placed Labour candidate, Chris Williamson. Both candidates are fighting for the seat in this election, with the Green party deciding not to challenge the seat in the hope of boosting Williamson's chances.
Solloway includes "improving transport" in her five-point plan for the constituency, while Williamson lists tackling climate change as a priority. Neither candidate makes explicit statements about air pollution on their websites, however.
Birmingham is another city with poor air quality and a council struggling to meet its air pollution obligations. It is the largest of the government's proposed Clean Air Zones but its air quality team remains understaffed, DeSmog UK's investigation showed.
Labour's Richard Burden won the Birmingham Northfield seat in 2015 with a majority of around 2,500. He is challenged by Conservative Meg Powell-Chandler, former special advisor to secretary of state for business, energy and industrial strategy Greg Clarke.
Neither candidate has made strong statements on air pollution. Burden previously criticised the government for its role in weakening regulations around diesel vehicles. Powell-Chandler makes no reference to the issue, even tangentially, in her campaign message on the Conservative party's website.
In its neighbouring constituency, Birmingham Edgbaston, Labour's incumbent Gisela Stewart is standing down. The party has chosen Preet Gill to the fight the seat this election.
Stewart won a 2,706 vote majority over the Conservatives in 2015. The Conservative challenger for the seat this election is former PR consultant Caroline Squires.
Again, neither Gill or Squires has said much about air pollution issues. Gill lists fighting for "fair funding for Birmingham for our roads, transport and local services" as among her priorities, while there is nothing about the issue on Squires' website.
Airports
The government's plans for a third runway at Heathrow airport has long been part of the electoral game — and one the Conservatives have recently been losing.
Expert advisors from the Committee on Climate Change warn that a third runway at Heathrow could lead to the UKbreaking its own climate laws, with MPs claiming the decision could lead to the government 'watering down' air pollution regulations.
DeSmog UK analysis recently revealed Gatwick airport donated £18,000 to the Conservatives in September 2016 prior to the snap general election being announced. Labour received a £3,600 donation from Heathrow a couple of months later.
Former Tory MP Zac Goldsmith triggered a by-election in 2016 after the government announced its preference for a third runway at Heathrow, which he opposed. After deciding to run as an independent, he promptly lost his Richmond Parkseat to Lib Dem novice Sarah Olney. The result was widely seen as retaliation for Brexit.
Goldsmith then went on to lose a second election in a year after an ill-fated and divisive campaign to become London Mayor.
Hoping to avoid making it three in a row, Goldsmith is back as the Conservative candidate for Richmond Park for the general election, promising to continue to lead the fight against Heathrow expansion. He's equally keen to emphasise that Heathrow should not be seen as a "defining issue" this election.
Olney has said the Tories have treated local residents "with contempt" over the plans, and has argued that a third runway "works against the Government's aim of re-balancing the UK economy". Her party maintains that it is the only real choice for those that wish to see the Brexit referendum result reversed.
Incumbent candidates in the south east of England have also made opposition to airport expansion part of their campaigns. Six MPs previously signed a letter objecting to one alternative to Heathrow expansion — a second runway at Gatwick airport.
Conservative signatories to that letter, Crispin Blunt (Reigate), Paul Beresford (Mole Valley), Nicholas Soames (Sussex Mid), and Nick Herbert (Arundel and South Downs), all maintain their opposition to Gatwick expansion, with the other two signatories since stepping down. Their replacements, Conservatives Nus Ghani (Wealden) and Tom Tugendhat (Tonbridge and Malling) have picked up the baton from their predecessors, pushing for Heathrow expansion rather than more air traffic flying into Gatwick.
All are considered very safe Conservative seats in this election.
If you're looking for an extreme outside shot this election, you could do worse than the National Health Action party's Louise Irvine. She is running against Conservative health secretary Jeremy Hunt in South West Surrey constituency, which is on the Gatwick flightpath. Hunt won the seat by almost 30,000 votes in 2015.
The National Health Party's manifesto urges the government to "take urgent steps to tackle the growing crisis in air quality and consequent health problems" inlcuding building an "integrated, environmentally sustainable transport system". Pollutants from nearby airports can have a significant impact on people's health according to MIT research, though the party's manifesto doesn't explicitly mention aviation.
Hunt's is thought to be generally ambivalent over the UK's choices for airport expansion (so much so that he was considered for the role of transport secretary in 2012).
North Sea Oil and Gas
Another energy issue politicians are using as a political football is the North Sea's dwindling reserves of oil and gas.
The issue is complicated because while most of the world's known reserves of oil and gas need to remain in the ground if the world is going to tackle climate change, the move away from fossil fuels must be managed in such a way that it doesn't hit communities that rely on the industry.
SNP politicians won the majority of seats that are affected by changes to the North Sea's industry. As the SNP's manifestomakes clear, the party clearly prioritises jobs over environmental concerns, promising to "stand up" for Scotland's oil and gas industry.
Callum McCaig, who won the Aberdeen South seat for the SNP in 2015, has accused the Conservatives of failing to deliveron promises to keep the industry secure. He said that the Conservative manifesto outlines plans for a "managed decline of the industry". The SNP, in contrast, would "help the industry thrive over the years ahead", he claims.
McCaig won the seat by around 7,000 votes in 2015. Labour were second with around 12,000 votes and the Conservatives third with about 11,000 votes.
McCaig is likely to be most worried about his Conservative opponent, Ross Thomson.
Aberdeen South voted Remain in the EU referendum. But it had one of the largest Leave votes in Scotland, and Thomson was a prominent pro-Brexit voice in the area.
The city also voted almost 60 percent against Scottish independence in the 2014 referendum, meaning the constituency is more open to a Tory MP than other areas.
And it's not as if the Conservatives haven't done anything for the North Sea oil and gas industry. Tory chancellors hand out new tax breaks and subsidies to the industry in every budget, and the party's manifesto promises to "continue to support the industry and build on the unprecedented support already provided to the oil and gas sector".
The Conservative manifesto also promises to "support the development of a world-leading decommissioning industry" as oil and gas wells dry up. This pledge is what McCaig is criticising when he talks of 'managing the industry's decline'.
Another constituency where the Conservatives are hoping an above-average Leave vote will help them is Moray, just to the east of Inverness.
The SNP's Angus Robertson, who is the party's deputy leader and Westminster chief, has been Moray's MP since 2001. Like McCaig, Robertson has said he will "fight tooth and nail" to bring jobs back to area's oil and gas industry.
He's being challenged by Conservative candidate Douglas Ross, who has said the oil industry continues to rely on Westminsterfor security as oil prices spike and dip — a relationship that he argues the Conservatives are most suited to protect.
Robertson's 9,000 majority from 2015 is some gap for the Conservatives to close, but the party is said to be throwing resources into the constituency in the hope of unseating a high-profile SNP incumbent.
The SNP doesn't want to just keep its seats, though, it is also hoping to make gains, including in the constituency of Orkney and Shetland.
Lots of major oil and gas companies have assets in the isles, with Total opening a large new gas plant in Shetland in 2016, and ExxonMobil planning a major new LNG storage facility in Orkney. Hurricane Energy also made what was described as the "largest undeveloped discovery" of oil in UK waters at a site 60 miles west of Shetland in March 2017.
The constituency is a traditional Liberal Democrat stronghold, with the party's Alistair Carmichael holding the seat since 2001. Carmichael only won a narrow victory in 2015, though, beating the Conservatives into second place by just 817 votes.
Carmichael has since managed to survive an electoral court case brought against him for lying about leaking a memo for political gain.
Carmichael considers North Sea oil and gas to be of "massive strategic importance to the UK economy", and has previously called on the government to offer greater tax breaks to keep the industry going.
His SNP opponent, Miriam Brett, has largely been silent on the challenges facing the oil and gas industry, focusing instead on arguing the SNP's case against Conservative welfare cuts and a hard-Brexit.
This article originally appeared on DeSmog UK
http://www.thelondoneconomic.com/news/revealed-climate-science-deniers-seize-trump-brexit-victories/08/02/
http://www.thelondoneconomic.com/tle-pick/boris-johnson-indiscreet-man-public-life-charge-mi6-gchq/06/06/
http://www.thelondoneconomic.com/news/plea-vote-labour-save-nhs-pregnant-woman-critically-ill-mother-going-viral/07/06/