International development charity Practical Action has been awarded the Zayed Future Energy Prize in recognition of its pioneering approach to renewable energy and sustainability.
The charity was selected as the outstanding candidate by heads of Government, high-level UN staff and international development experts for its significant impact on hard-to-reach communities.
CEO Paul Smith Lomas picked up the award from Nepali Prime Minister Pushpa Kamal Dahal during a presentation ceremony at the Abu Dhabi Sustainability Week 2017.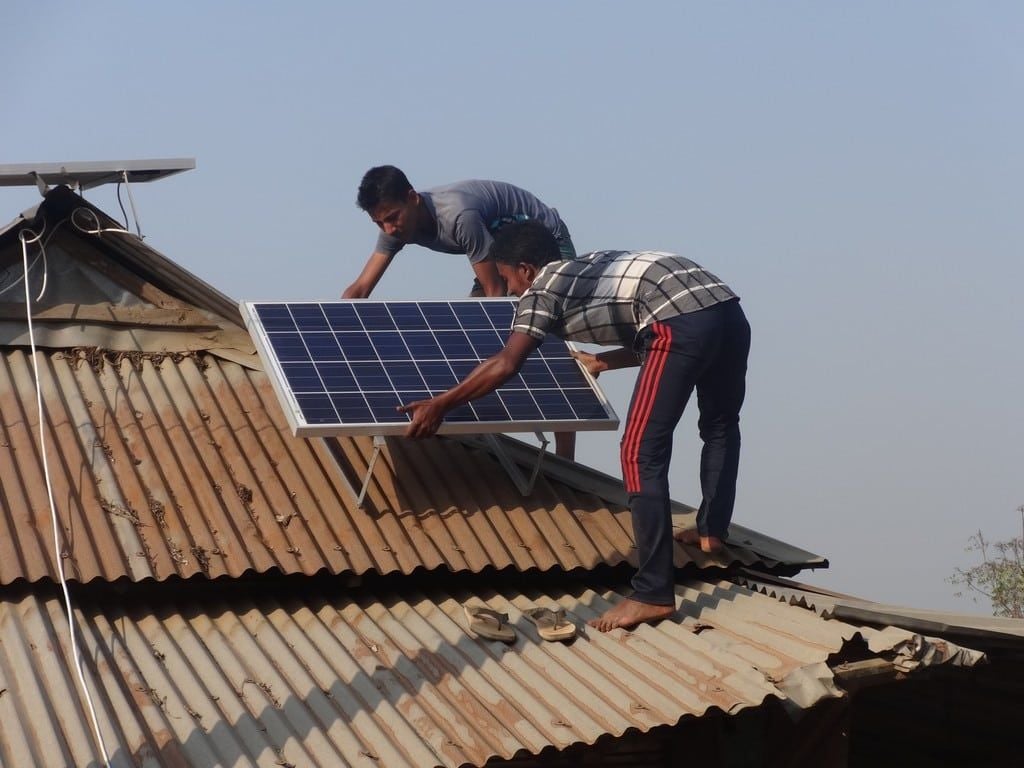 Dr Nawal Al-Hosany, Director of the Zayed Future Energy Prize, said: "We would like to congratulate Practical Action on winning the Non-Profit Organisation category of the Zayed Future Energy Prize. We welcome them to our international community of winners that are transforming the lives of hundreds of millions of people across the globe through advancements in renewable energy and sustainable development."
The prize recognises individuals and organisations that apply impact, innovation, leadership and long-term vision in renewable energy and sustainability. The charity had previously reached the finalist stage of the prize in 2014 and 2015.
This year, the Zayed Future Energy Prize recognised Practical Action's work in deploying small scale solar, hydro and wind solutions to off-grid communities in Peru, Bolivia, Kenya, Rwanda, Zimbabwe, Malawi, Sudan, Senegal, Nepal, India and Bangladesh. As part of the prize, the charity will receive $1.5m and access to high-level influencers for years to come.
Currently Practical Action is running more than 100 projects globally. However, the award is acknowledgement of the unique approach to solving the problem of energy poverty, which still affects more than one billion people across the globe today.
Judges said Practical Action not only demonstrates the transformative effects of energy access through its work on the ground, but that they also work on changing the global approach to solving energy poverty.
This is done through thorough research, which has found that only by focusing on small-scale, renewable off grid solutions will we achieve access to energy for all by 2030.
Furthermore, the work goes beyond research and into improving the systems that can make energy access available to even the most remote rural communities happen – by improving access to finance, improving market conditions for energy entrepreneurs and by convincing Governments they should reduce subsidies given to fossil fuels and large grid extensions.
Paul Smith Lomas said, "At Practical Action, we are incredibly excited about being named a winner. We have the experience to know what the best sustainability solutions are, and the research to back that knowledge up. Winning this award means that we are be able to demonstrate how renewable, off-grid energy, such as micro-hydro plants, solar-powered irrigation and even wind can transform not just single villages, but entire districts, thereby bringing about real change at a large scale.
"This award demonstrates energy access does not have to be achieved through national grid extensions and coal-power. Renewables are a cheaper, more effective option.
Established by the UAE government in 2008, the Zayed Future Energy Prize has recognised 57 pioneers from around the world and created a growing community, committed to finding solutions that will meet the challenges of climate change, energy security and the environment. To date, more than 289 million people are experiencing the sustainable actions of the prize winners and this number continues to grow each year.