This is the shocking moment a female police officer was knocked to the ground when violence broke out during an EDL march.
The PCSO was sent sprawling onto the pavement while officers struggled to keep members of the far right group away from rival protesters.
The EDL (English Defence League) held a rally in the centre of Worcester on Saturday (21/7) afternoon to protest against plans to build a £3 million mosque in the city.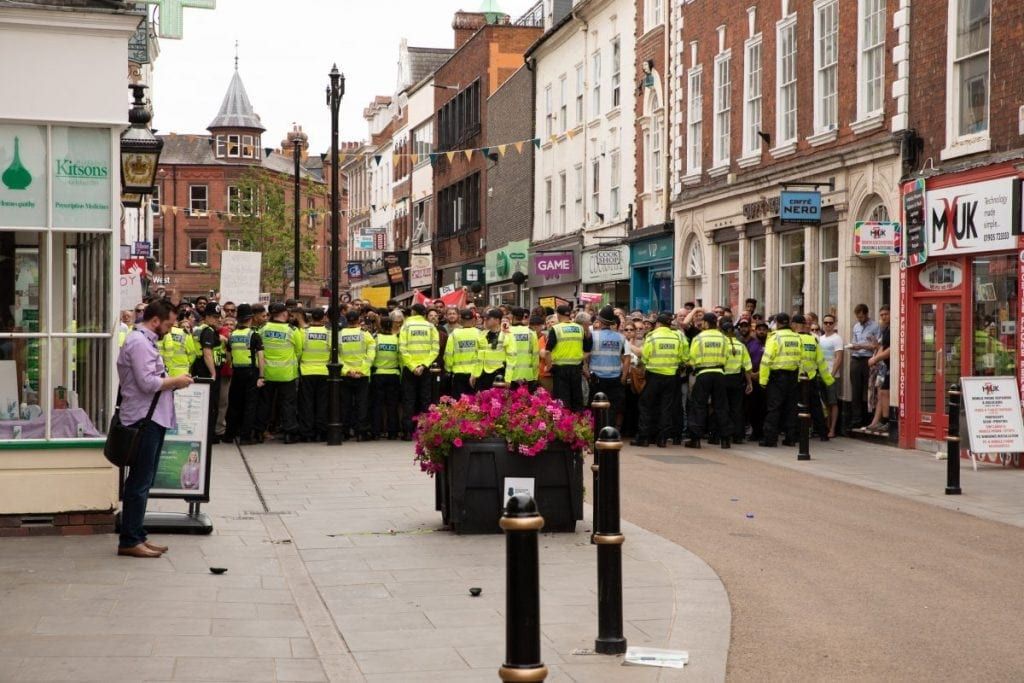 Three people were arrested and two police officers were injured, as well as an EDL supporter, during the 90 minute disorder.
Footage shows the moment violence broke out as police tried to control the route the EDL march was taking down Broad Street in the city centre.
Shockingly, the fighting broke out just yards away from shoppers, including families with young children.
Mum-of-two Melanie Yates, 30, said: "I had my two daughters with me and we went into town because it was the first day of the summer holidays and I was going to treat them to a toy.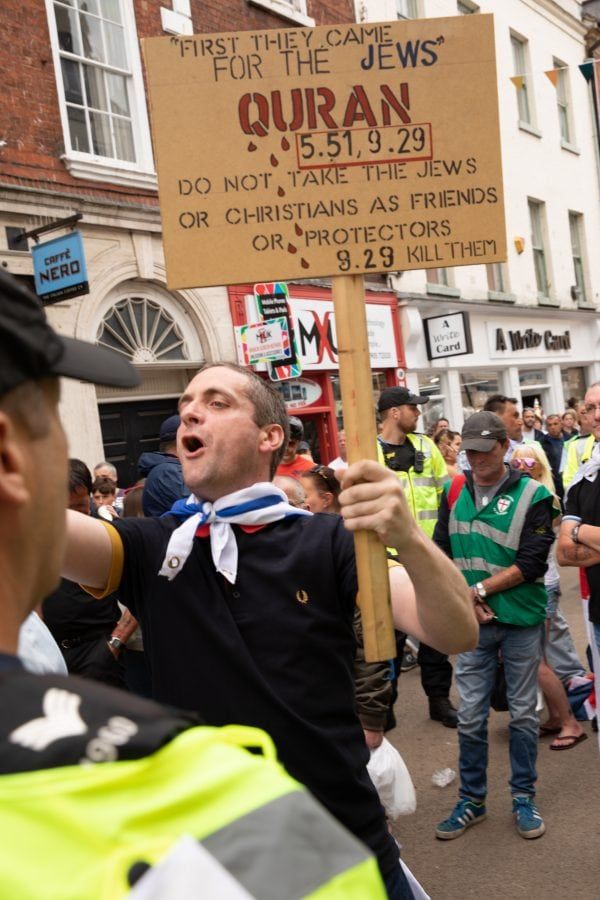 "I knew the EDL were going to hold a march but the police statements all said it was going to be peaceful but when we got to Broad Street it was like a warzone.
"There were bottles and cans being chucked everywhere. At one point I thought it was going to turn into a riot because the police looked overwhelmed.
"I took my kids by the hand and just ran. They were in tears when we got home."
Dad Jason Eades, 40, said he narrowly avoided being hurt when he walked out of a café during the fracas.
He said: "I walked out the baguette shop and suddenly there were dozens of people screaming and shouting.
"It was pretty frightening and there were lots of families and old people who were caught in the middle of it all.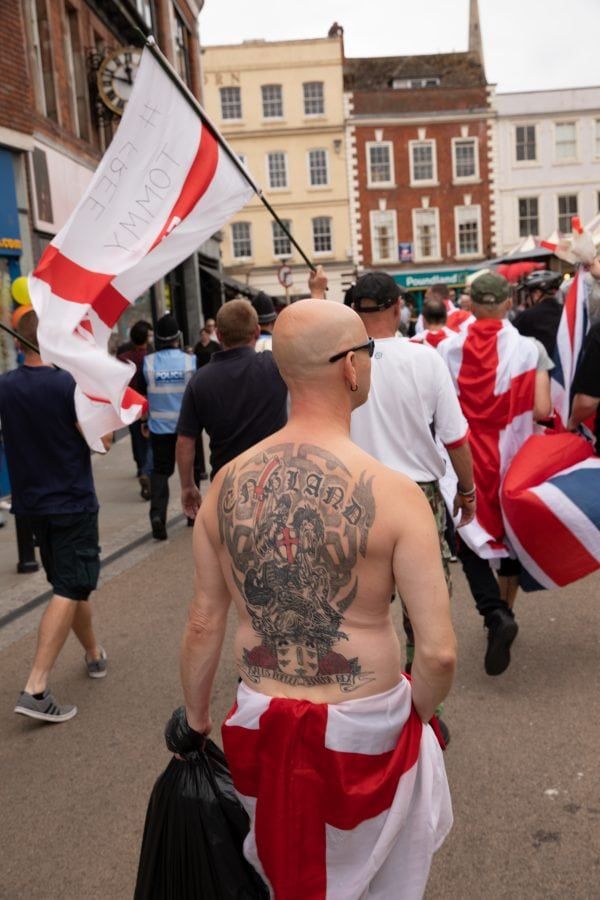 "I think the police should have done more to stop the violence coming so close to shoppers who frankly had nothing to do with it."
Superintendent Damian Pettit, of West Mercia Police, said: "Three people were arrested for minor public order offences.
"Two police officers were injured during the event but thankfully neither is thought to be seriously hurt.
"There were reports of items being thrown into the EDL group and this is now being investigated.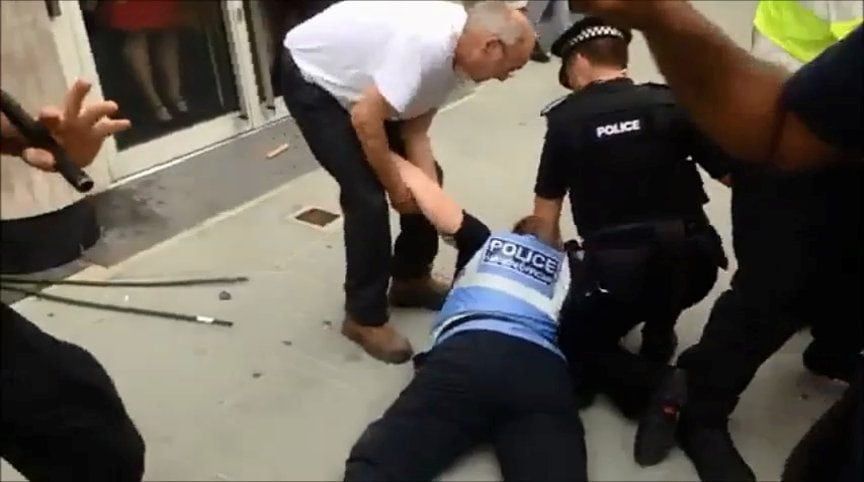 "While a small minority of people were more confrontational in their attitude than we wanted, this was a successful operation that saw the majority of people able to participate in peaceful protest and our communities and businesses protected from harm.
"I would like to thank the communities of Worcester for their co-operation and patience during our operation to police the demonstrations that took place in the city centre."
Watch Video Here