Traffic momentarily ground to a halt this morning as anti-pollution demonstrators took to the streets of London.
Protesters brandished signs with "Stop Killing Londoners" and "This is a Protest Against Air Pollution" as they staged a sit-down protest in the middle of London's busy roads.
The demonstration took place following new research that revealed three quarters of the UK's worst pollution hotspots are in London.
Hyde Park Corner and Marylebone Road in central London have the most polluted postcodes in the country, while spots near east London's Blackwall Tunnel were also ranked high for toxic nitrogen dioxide levels.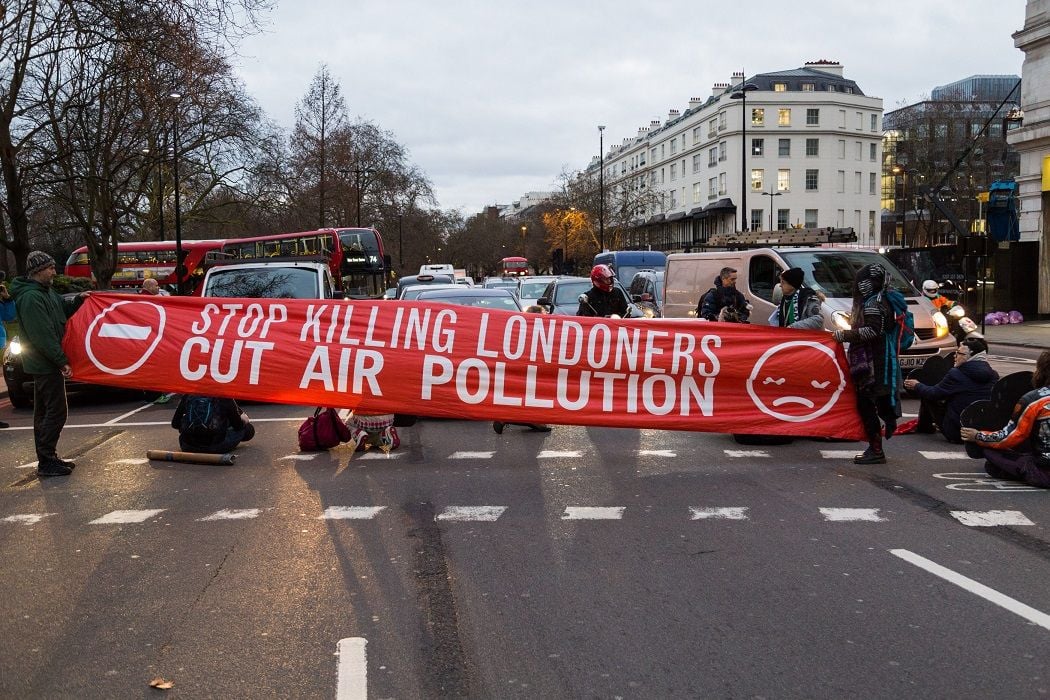 A letter distributed at today's campaign read:
"The protests happening today are exposing the scandal that thousands of people are dying each year in this city from air pollution.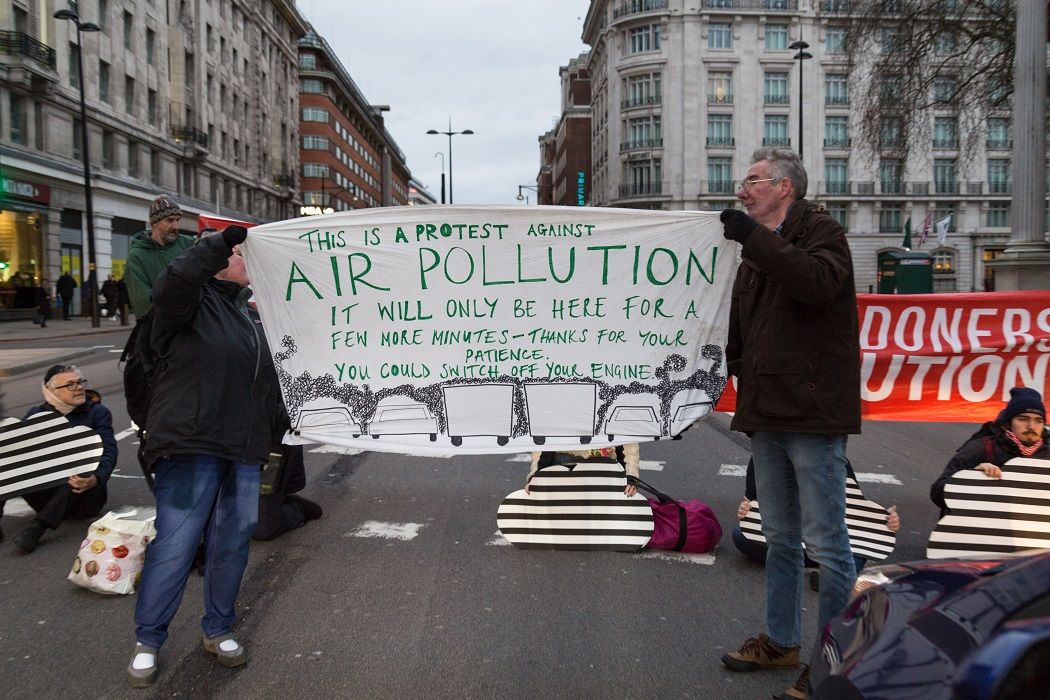 "Toxic air is killing 10,000 Londoners a year.
"Tens of thousands more have to cope each day with debilitating breathing conditions.
"Our children are growing up with shrunken lungs, which will cause them a life time of suffering and a likely premature death.
"They don't deserve this"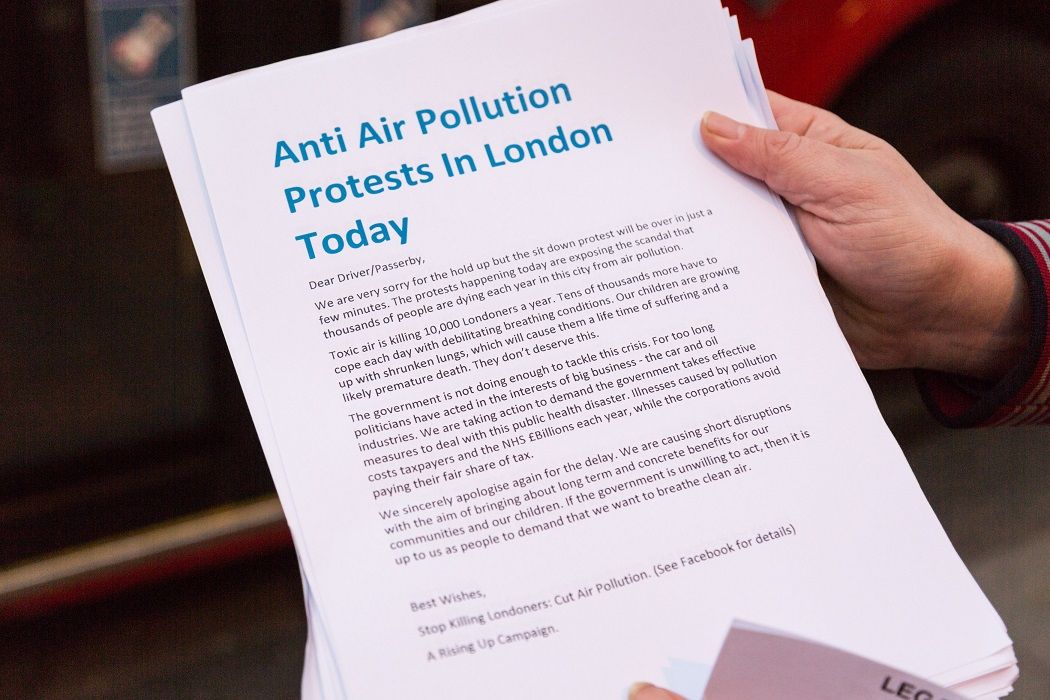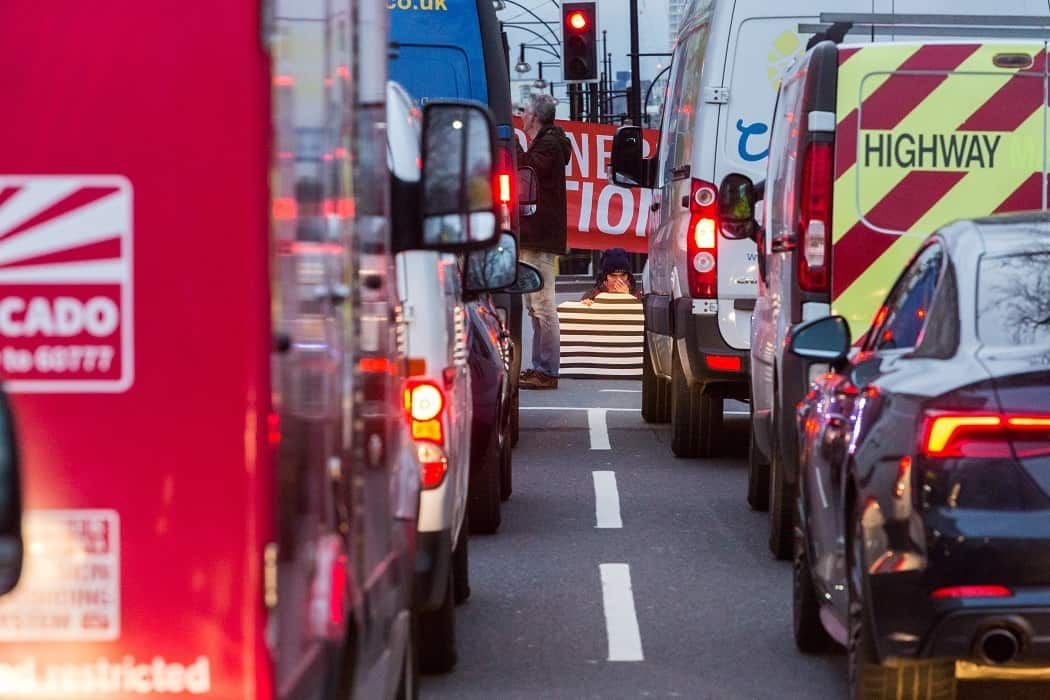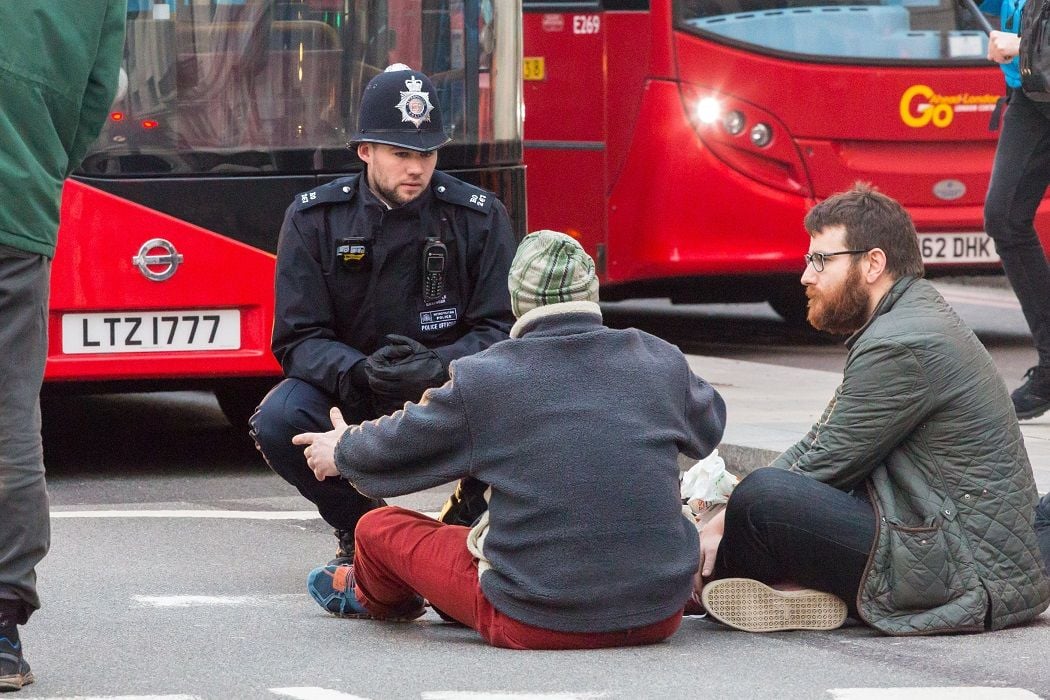 RELATED
Spikes in air pollution below legal limit leads to an early grave
Traffic pollution in London "putting unborn babies' health at risk"