Eleven children who were receiving treatment for trauma from the Norwegian Refugee Council (NRC) have been killed by Israeli air strikes in the Gaza Strip, the charity has said.
The NRC said the children were aged between five and 15 years old, and were killed while sheltering inside their homes.
It comes as Israeli forces widened its strikes on militant targets to the south amid continuing rocket fire from the Hamas-ruled territory.
It struck militant targets around the towns of Khan Younis and Rafah, with 52 aircraft hitting 40 underground targets over a period of 25 minutes.
Some 212 people, including 61 children and 36 women, have been killed since the bombing campaign began on 10 May, officials at the Gaza Ministry of Health have said.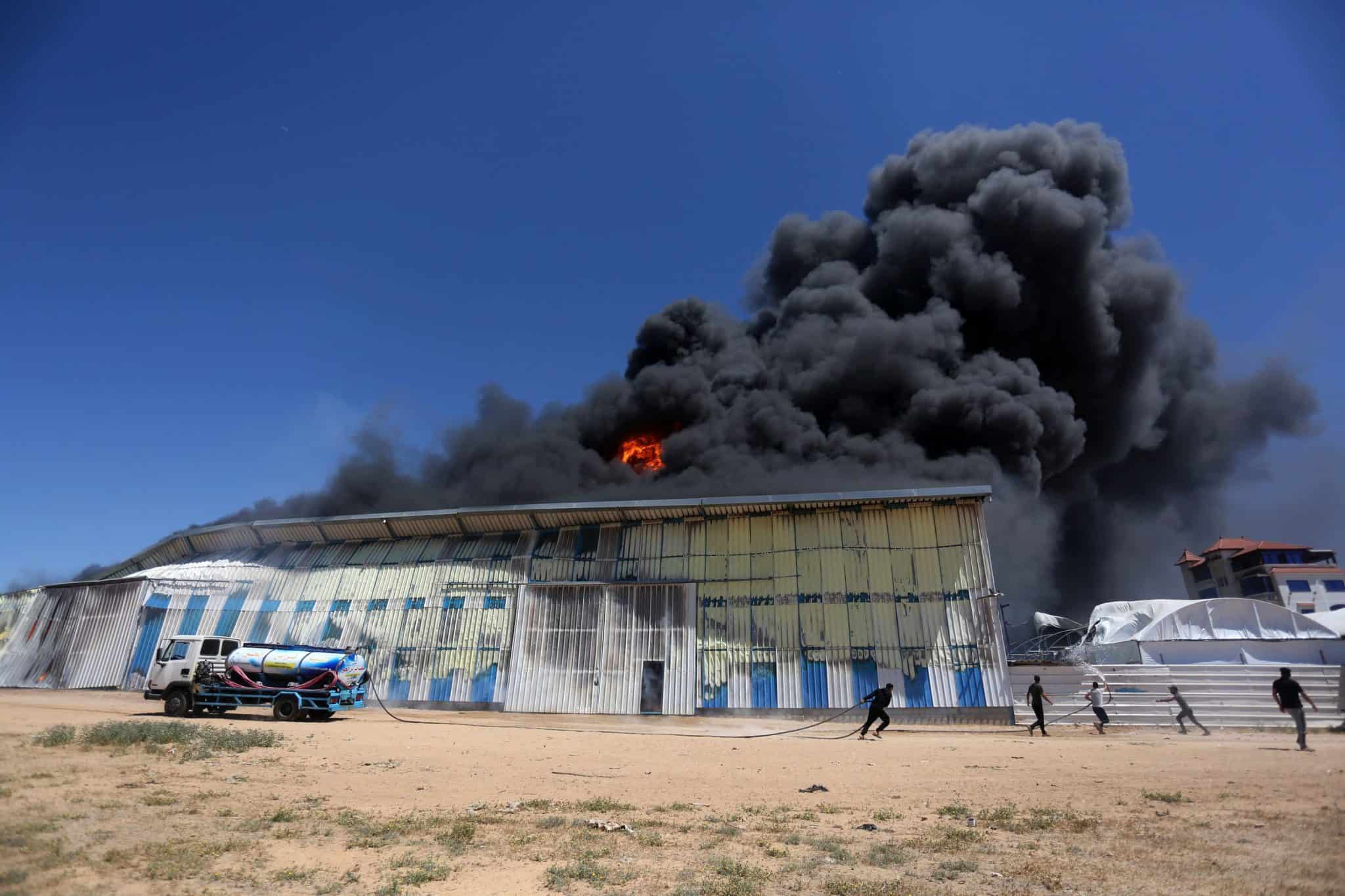 "They were at home and thought they were safe"
Commenting on the tragic deaths of 11 children, NRC's secretary general Jan Egeland said: "We are devastated to learn that 11 children we were helping with trauma were bombarded while they were at home and thought they were safe.
"They are now gone, killed with their families, buried with their dreams and the nightmares that haunted them. We call on Israel to stop this madness: children must be protected.
"Their homes must not be targets. Schools must not be targets. Spare these children and their families. Stop bombing them now."
Among the children who received counselling from the NRC and have been killed by the Israeli bombardment include 15-year-old Lina Iyad Shar, who was killed with both of her parents on 11 May in Gaza's al-Manara neighbourhood.
The charity said that Shar's two-year-old sister, Mina, sustained third-degree burns and remains in critical condition.
Hala Hussein al-Rifi, 13, was killed on the night of 12 May when an air strike hit the Salha residential building in Gaza City's Tal al-Hawa neighbourhood.
The attack also killed four-year-old Zaid Mohammad Telbani and his mother, Rima, who was five months pregnant. Zaid's sister remains missing and is presumed dead.
Air raids on al-Wahda Street in central Gaza City also killed six children NRC worked with, alongside their family members.
"A fight they have no hand in"
Reporting on the news, Sky News presenter Mark Austin said: "The misery of this conflict is only made worse when we see so many children losing their lives to a fight they have no hand in."
Watch his report below:
.@markaustintv signs off from Jerusalem tonight with such a sad story. Children, being treated for trauma, killed in the airstrikes. pic.twitter.com/GS56ovo3Kc

— Mark Stone (@Stone_SkyNews) May 18, 2021
Related: Outrage after Home Office sends EU Settled Status letters to British citizens