A charity bigwig sacked after describing Prince George as the face of "white privilege" was hung out to dry for her republican beliefs, a tribunal heard.
Leftie Angela Gibbins was mocked by colleagues at the British Council, whose patron is the Queen, for being a "quiet Corbynista" and "the red under the bed", it was claimed.
She refused to meet Prince Charles when he toured their office, turned down the opportunity to go to the Queen's garden party and stayed at work whilst colleagues went to Margaret Thatcher's funeral parade, the tribunal was told.
The 53-year-old caused outrage after her Facebook comments on a picture of Prince George went viral last July.
Ms Gibbins, who earned £80,000 a year in her highflying role as head of global estates at the taxpayer-funded British Council, was sacked the following month.
She has taken the British Council to an employment tribunal for unfair dismissal, wrongful dismissal and belief discrimination.
The photo, posted by the band Dub Pistols online, said: "I know he's only two years old, but Prince George looks like a f**king d***head".
This was followed by the comment "too much?", which sparked a debate among Ms Gibbin's friends about white privilege, Central London Employment Tribunal heard.
Ms Gibbins posted: "White privilege. That cheeky grin is the (already locked-in) innate knowledge that he's Royal, rich, advantaged and will never know *any* difficulties or hardships in life.
"Let's find photos of 3yo Syrian refugee children and see if they look alike, eh?"
She posted a further comment: "I'm sound in my socialist, atheist and republican opinions.
"I don't believe the royal family have any place in a modern democracy, least of all when they live on public money. That's privilege and it needs to end."
A story about the comments was published two days later, on July 26, sparking a huge row and widespread media coverage.
Ms Gibbins said she did not know who "deliberately leaked" the posts, as she had 150 Facebook friends and secure privacy settings on her page.
On the day it broke, Ms Gibbins, of Walthamstow, east London, claimed she was advised not to go to work.
Under pressure, Ms Gibbins sent an apology to Kensington Palace, and she was suspended the next day, the tribunal heard.
Her claim form said it was "overwhelmingly clear" that before any proper investigation took place, a decision had been made to "hang the claimant out to dry".
She was told on August 8 she was being dismissed for gross misconduct.
The letter referred to the damage to the charity's reputation, including having received 700 complaint emails and calls from the public.
MPs had also written to the charity, the tribunal heard.
In her claim, Ms Gibbins said: "The letter referred to the special relationship which the respondent has with the Queen and the Prince of Wales.
"Both the dismissal and the appeal decisions specifically referenced the respondent's close and long-standing ties to the monarchy.
"Had the claimant expressed pro-monarchy views she would have been supported by the respondent.
"She was subjected to detriment and dismissed because of the expression of her beliefs."
Labour Party member Ms Gibbins said in her witness statement her long-held republican views were well known at the charity.
She said: "I had always been open and honest about these if asked. I had sometimes taken a 'ribbing' at work about this.
"I can remember being variously bated as 'the Red under the bed' or 'the quiet Corbynista' in meetings with senior colleagues, many of whom often made disparaging jokes about my left-wing views."
Each year, nominations were sought for managers to put their staff forward to attend one of the Queen's garden parties, Ms Gibbins said.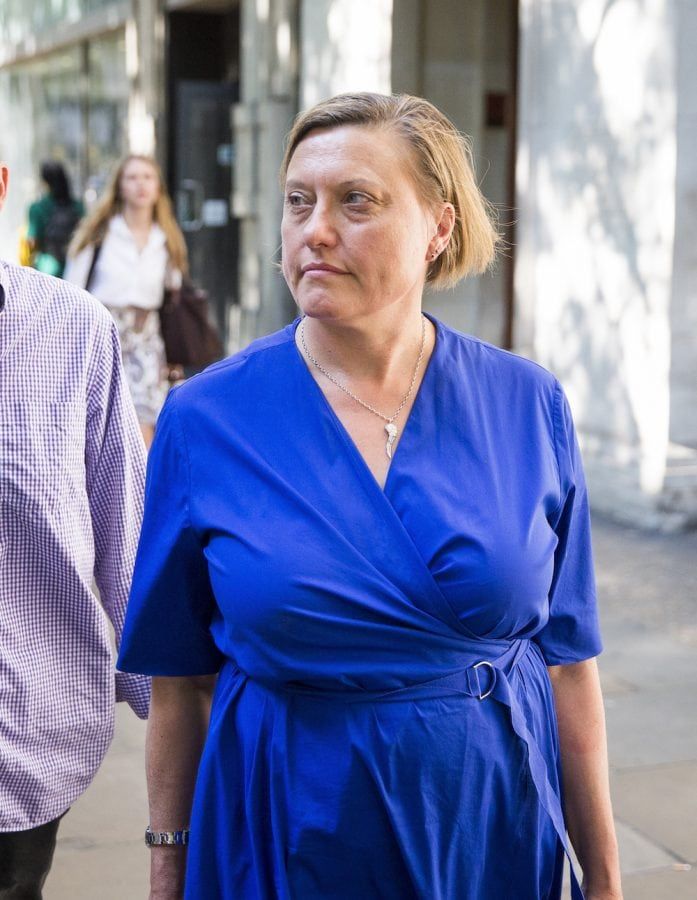 Although she nominated others, she said her colleagues found it funny she would not go herself.
On the day of Margaret Thatcher's funeral, most of her colleagues went to Trafalgar Square to see the procession, and several made jokes why she was choosing to work rather than go outside to pay her respect, the tribunal heard.
Ms Gibbins added: "I was always very careful not to rise to such provocation and not to engage in any substantial debate about partisan political issues in the office, and I politely declined."
She said she played a key role in the visit by Prince Charles to the charity's London HQ in 2014 for its 80th anniversary, and was asked if she would join the line of colleagues presented to him.
In her statement, she said: "I politely declined the invitation, explaining that I would not consider this appropriate given my personal republican beliefs."
Although the charity had a social media policy, Ms Gibbins said it referred to using it for work, so she did not regard it as relevant when using it in a personal capacity.
She added: "I have also been very clear that none of the comments I made were abusive or used any kind of foul language. They were different to the language used in the meme.
"We were actually talking about how all children should have the same rights, no privileges, no matter what their background."
Ms Gibbins said she had received numerous threats on Twitter, including that she should be "Jo Cox'd" for making comments supporting refugees and Syrian children.
She had been unable to secure work since being sacked, her statement added.
The charity, which promotes British culture abroad, denies the allegations, and said she breached her contract.
The code of conduct included upholding public trust and employees should never behave, at work and in public, in a way which damages the reputation, the charity said.
Ms Gibbins had expressed an opinion, not a belief, they also claimed.
The tribunal heard from Rebecca Walton, the British Council's EU regional director, who oversaw the disciplinary hearing.
She said: "My concern was not that Ms Gibbins' comments related to the Royal family but rather that they related to our Patron and Vice-Patron and had been communicated in a manner which brought the British Council into public disrepute as evidenced by the media and public response.
"My concern would have been the same whoever our Patron was, whether from the Royal Family or not."
She added: "I believe there is a recklessness that comes into play when you choose to comment under a picture of a three-year-old child about that three-year-old child.
"It is common knowledge that it is hard to keep your social media to 150 people, and 150 people alone are a lot of people.
"She didn't think through the consequences of her actions."
Miss Gibbins said she either wanted her job back with compensation, another job or just compensation.
The tribunal continues.