Residents living on a road called Bell End have saved their street from being renamed after a campaign was launched to change it by red-faced locals.
Fed up neighbours on the rude-sounding road in Rowley Regis, West Mids., had launched a petition to scrap its name after house prices plummeted by £60,000.
Locals also claimed children had been bullied at school and the name had put off house buyers, leaving them a "laughing stock".
Juvenile passers-by have been known to take selfies by the risqué street sign on Bell End, which leads into Mincing Lane.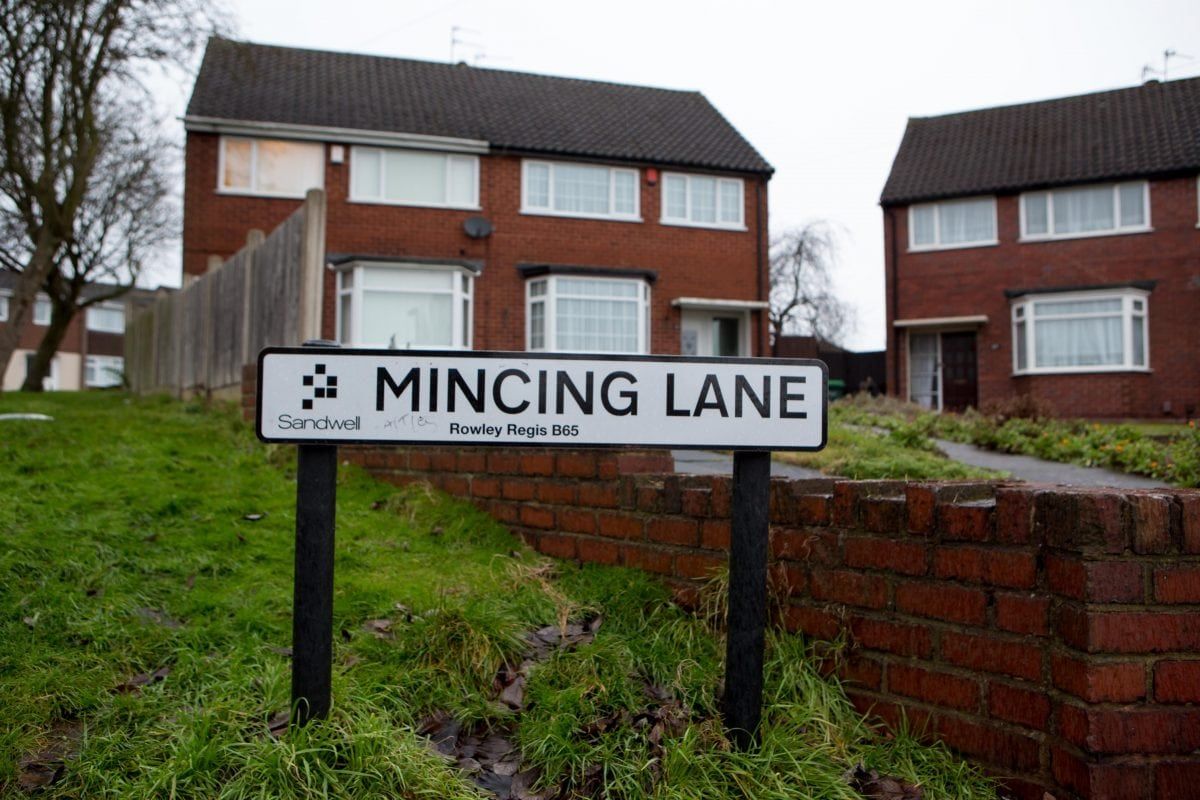 But after one person on the street set up the petition – believed to be a disgruntled businessman new to the area – a counter petition was swiftly set up.
The original change.org campaign was signed by 207 people – but the other entitled 'Leave the Historic Name of Bell End Alone!' amassed more than 4,800 signatures.
Sandwell Council have now confirmed Bell End would not be changing after the row erupted in January.
Linda George, 64, who set up the counter-petition despite now living in Worcester, said: "Bell End is just a modern interpretation of a historic street.
"I can't see it going forward, there's such little support for the name change.
"We understand it's somebody who is fairly new to the road who started the petition and as soon as he moved in put notes through doors.
"Everyone's attitude was, 'why did you move here, you knew what it was called?'
"The council suddenly got in touch with me yesterday or the day before, someone has obviously contacted them and they said there's no plan to change it.
"We thought it was named for the coal mining pit that was there, Bell End pit.
"But a woman born in 1900 told me her mother had said it was called Bell End because of King John's hunting lodge and there was a bell on the lodge.
"We know it was a royal hunting ground and he was around in the 1200s.
"We're pleased, it's a victory for common sense, there are far worse names out there.
"I have family from Bell End, I have cousins who live there.
"In Upton in Worcestershire we have Minge Lane and it does what it says on the tin, that's where the prostitutes used to go.
"Because the River Severn was a highway for boats in those days, that's where the sailors would go where they wanted a bit of naughty – it really is what it says.
"Its part of our history and heritage and people should just accept these things."
Paul Sanderson, who signed the petition against the "unwelcome" change, said: "It's a historic landmark and was there before the stupid PC we have to live by these days. Just leave it.
"Has anybody changed the town of Twatt, no, and that's far worse."
Liz Basden added: "It's stupid to change the sign because kids are being bullied.
"Those who are doing the bullying need to change."
Independent Councillor Barbara Price, who represents the Rowley ward for Sandwell Council, said: "It's been there for a number of years, you can't change it.
"I'm glad that the petition is in favour of Bell End because I think everybody feels the same way, but you have to give people the chance.
"People have spoken and we totally agree to keep it as Bell End. It's silly to change it after all these years.
"It's very expensive, people would have to change all their addresses, it's a big job for the Royal Mail – you can't do these things lightly without consultation.
"It's a win-win situation all the way round."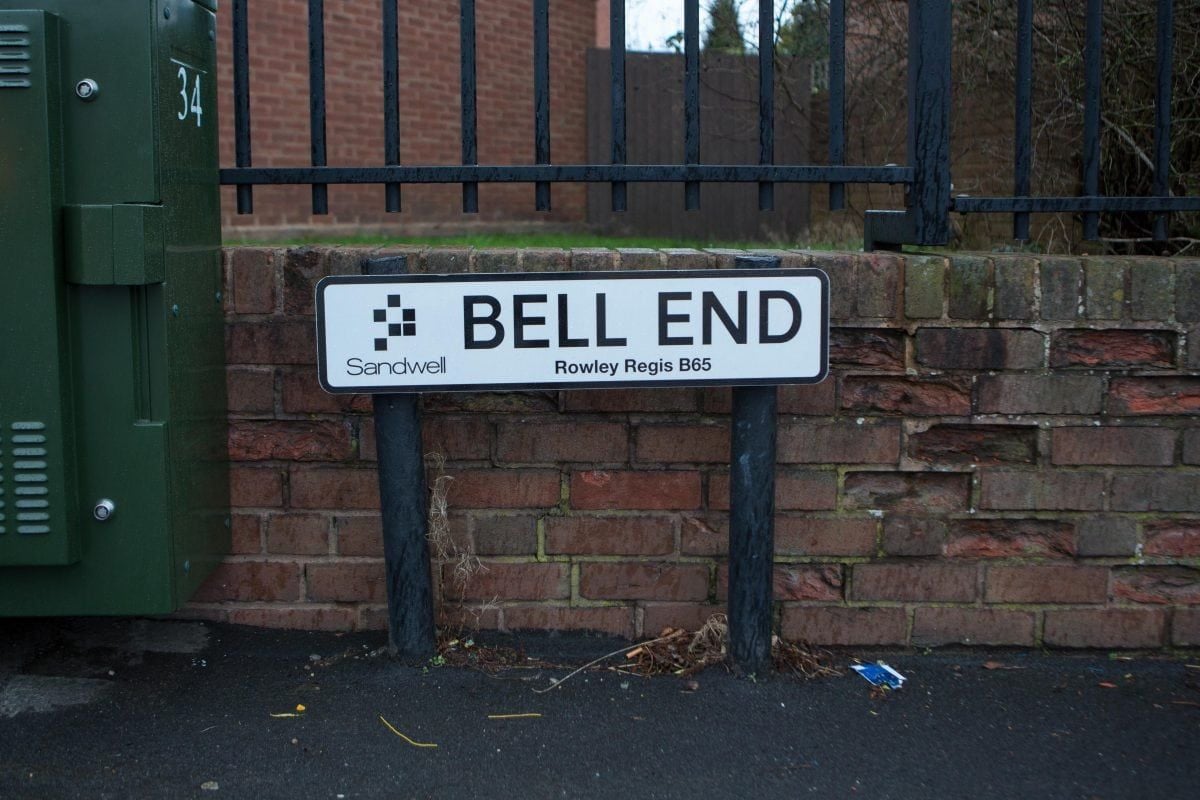 Labour Councillor Chris Tranter, who also represents the Rowley ward, added "Of course it's been saved – nobody wants it changed.
"I have lived here for 40 years and I was born in the house next door.
"You get the odd giggle on the phone, it is quite amusing really."
One resident, who did not want to be named, said last month: "It was all very funny until I heard a few of the children on the street were being bullied at school.
"It's not their fault where they live. I think the road name should be changed to something less silly.
"It does concern me that house prices are being undermined as well. I can understand the name might put some people off.
"A businessman set it up who didn't want the words 'Bell End' for the business he was wanting to start up."
Three years ago, the road – which has an average property value of £125,500 – was placed in the top 15 list for rude sounding place names.
A study revealed that semi-detached homes on the street sell for £60,000 less than a similar property on nearby Uplands Avenue.
TOP TEN RUDE ROAD NAMES
1.Bell End – Rowley Regis, West Mids
2.Minge Lane – Upton-upon-Severn, Worcs
3.Slag Lane – Lowton, Lancs
4.Fanny Hands Lane – Ludford, Lincs
5.Crotch Crescent – Marston, Oxon
6.The Knob – Kings Sutton, Northants
7.Cock Lane – Farringdon, London
8.Cockshoot Close – Stonesfield, Oxon
9.Cumming Street – Islington, London
10.Cock-A-Dobby – Sandhurst, Berks
By Ben Gelblum and  Tom Tracey