Britain's deportation process has been secretly militarised as part of Theresa May's Hostile Environment policy, new reports have revealed.
According to a freedom of information request submitted by JOE the Home Office has started to use a Royal Air Force base to deport hundreds of people on specially chartered planes.
The move was made to avoid protesters at civilian airports such as London Stansted.
Brize Norton was used to deport hundreds of people last year, although that figure could have been closer to a thousand had the Home Office avoided legal action.
The militarisation of the process has led to guards carrying deportees by the belt and intimidating those about to board planes to west Africa.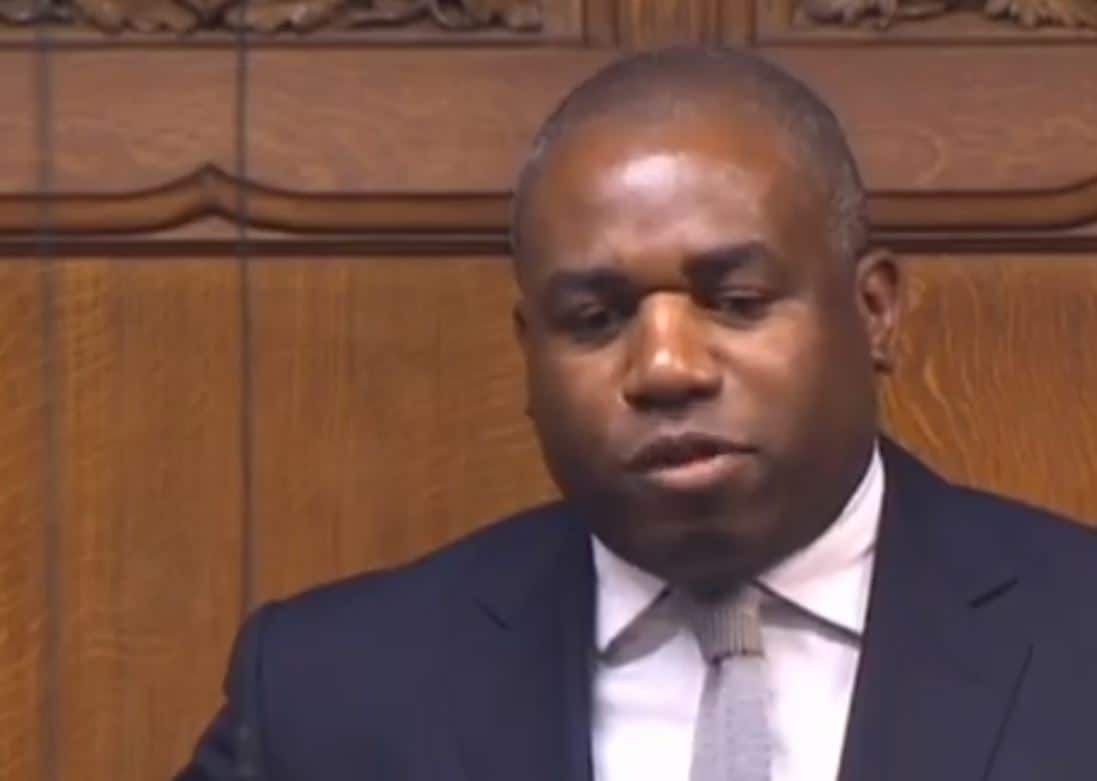 Labour MP David Lammy has spoken out following the revelations, saying the militarisation of the deportation process "puts great shame on our country" and "undermines the UK's moral legitimacy."
Speaking to JOE, he said: "It puts great shame on our country that in 2018 we are secretly tying up humans in belts, forcing them to military camps, and then deporting them to countries many have not been to since they were children.
"It is no wonder that these ghost flights undergo major protests when they take off from civilian airports. They are inhumane, cruel, and undermine the UK's moral legitimacy.
"In the wake of this and other scandals, we need to begin a national conversation about the introduction of a modern and fair immigration policy."
One anonymous deportee told the publication that he escaped to Britain after been attacked in Nigeria over his sexuality. He had lived in Britain for nearly half of his life before the Home Office tried to deport him in a process which made him suicidal.
He said: "One night there was a charter flight going to Nigeria and Ghana. My lawyer said they couldn't deport me, but when I came out of the shower these private security guards had packed my stuff. They tied a belt tightly around my waist and wrists, so I couldn't move my arms.
"Guards carried me by the belt – I was basically floating. 60 detainees were already on a coach, and I was put in a separate van. I had to move my head down to my hand to use my phone and call my partner. I was crying. The belt was so tight it made me fart. The guards laughed.
"I thought they were taking me to Gatwick, but after three hours on the road I noticed a military camp surrounded by barbed wire. There were guys in green camouflage holding big guns. They shouted at the driver asking for details. Even the driver seemed scared. The convoy parked on the runway, near the plane.
"The belt was so tight I needed to pee. The guards took me to a military canteen. They kept the toilet door open and it was really hard for me to pull my trousers down. My piss went everywhere. I used my elbow to flush.
"At 12.30am, someone came to the van and said I wasn't meant to be on the flight. I was so angry at them. They took the belt off and drove me back to detention. My friends who were on the flight said it left at 4am. The guards battered people. They don't take people to normal airports any more because people protested, so they take you to a military base instead."
Activists Right to Remain have called the so-called "ghost flights" as a shocking response to a peaceful process.
Their coordinator, Lisa Matthews, said the Home Office has "resorted to using the military to enforce the brutal policies of the Hostile Environment".
The Home Office has declined to comment on operational matters.
RELATED 
https://www.thelondoneconomic.com/trending/the-british-government-has-ruined-my-life/02/11/
https://www.thelondoneconomic.com/news/theresa-may-under-pressure-over-blocking-security-services-probe-into-arron-banks-brexit-campaign-millions/02/11/