Sajid Javid cut his holiday short declaring 100 refugees crossing the Channel a "major incident."
His high-profile visit to Dover, photographed in a patrol boat, is regarded a sign the Home Secretary is gearing up for the impending Tory leadership contest now Theresa May insists she will leave Downing Street after delivering Brexit.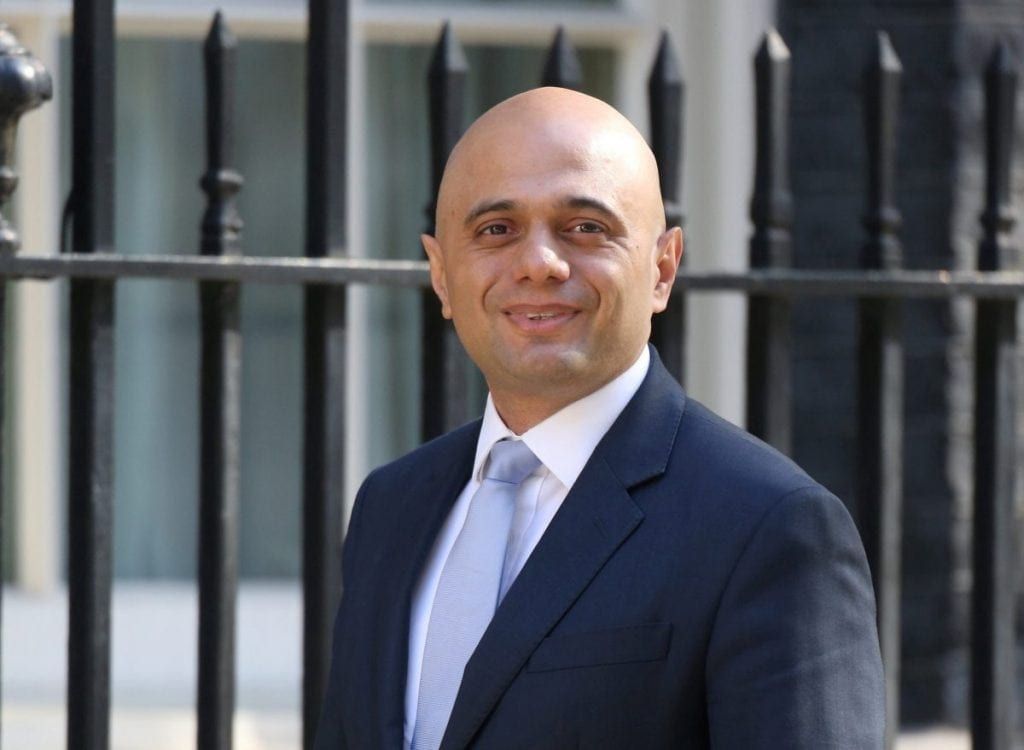 Javid vowed to make sure France would work with Britain to return migrants arriving by boat and drew criticism suggesting most weren't genuine refugees.
That would be a decision made by a court, but most appear to be Iranian, so will likely claim asylum, with most Iranian asylum seekers generally winning refugee status eventually.
The banker turned Bromsgrove MP also insisted any seeking asylum in the UK should have done so in France or elsewhere on the continent.
But what Javid didn't mention is that Brexit will stop the process of returning asylum seekers to wherever they arrived in Europe known as the Dublin Convention.
David Wood, former deputy chief executive of the Border Agency and ex-director general of immigration enforcement at the Home Office, yesterday warned that leaving the EU would make Sajid Javid's insistence that asylum seekers are sent back to other European countries unlikely.
"Brexit may affect all of this," he told the BBC Today programme. "Currently if people come here and claim asylum and it is found they claimed asylum in another EU country they can be returned to that EU country. If we are out of the Dublin Agreement we would be out of that."
What is the Dublin Convention?
This is an EU regulation that allows asylum seekers to be returned to the country they were first documented in.
The first thing the Home Office would do with anyone arriving across The Channel is finger-print them, and if they were finger-printed arriving in Greece, Spain, Italy etc, their prints would be on a European database and they would be removed back there.
The European countries asylum seekers are returned to tend to be the ones hosting many more refugees than the UK, so this is an arrangement that suits UK authorities more than theirs.
But the Brexit deal – or indeed a no deal Brexit – means leaving the Dublin system.
It is unlikely that other EU countries would want to allow Britain to renegotiate a similar system again if Britain leaves the Common European Asylum System as it tends to be one-way traffic.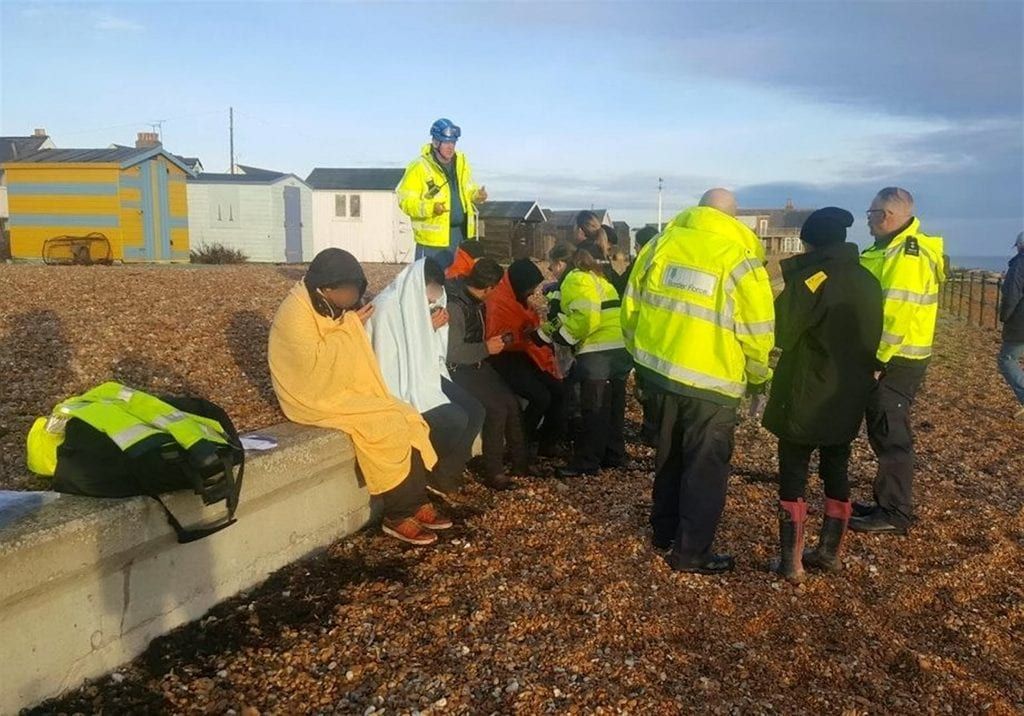 How many migrants are arriving across the channel?
Around 230 migrants attempted the crossing in December, with half stopped by French authorities.
For the last couple of months around 100 refugees have arrived this way every month, with a total of 585 in 2018.
The Home Secretary copped a lot of flack for calling such numbers "a major incident." Labour MP David Lammy called Javid "desperate and cynical."
"This is not in response to genuine concern for human life," insisted the Tottenham MP.
"This is Sajid Javid imitating Donald Trump's 'migrant caravan' manufactured emergency to whip up fear before the Brexit vote. Desperate and cynical."
To put the numbers in context, a few hundred in a few dinghies is a fraction of over 30,000 asylum claims made in the last year figures have been made available for – 2017.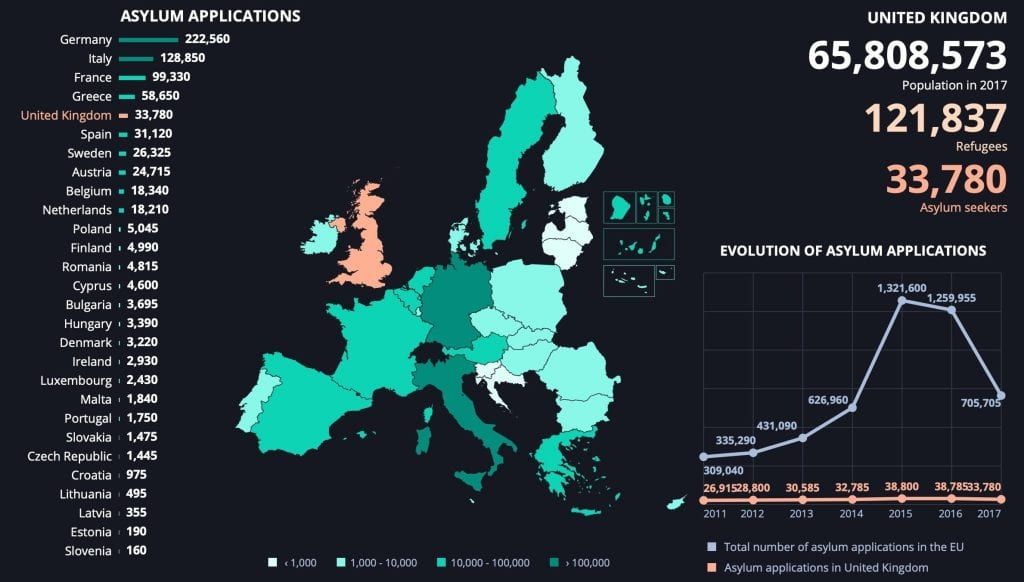 -And to put those numbers in context – which might give us a clue why European countries won't want us returning asylum seekers after we leave the EU's Dublin Regulation – Greece receive almost double as many claims – 56,650, France received 99,330, Italy 128,850 and Germany 222,560.
So if you were told that leaving the EU would mean less refugees in the UK –  whether that was on a billboard or a bus – Britain receives a tiny fraction of the refugees arriving in Europe, and leaving the common asylum policy means they are much less likely to be removed back to where they entered Europe.