Heavy snowfall has caused chaos across Kent – with more than 100 schools closed and blocked roads closure bringing swathes of the county to a standstill.
About six inches of snow fell last in parts of the south east last night, with more forecast until at least Friday.
Temperatures could also plunge as low as minus nine later in the week before the 'beast from the east' has passed.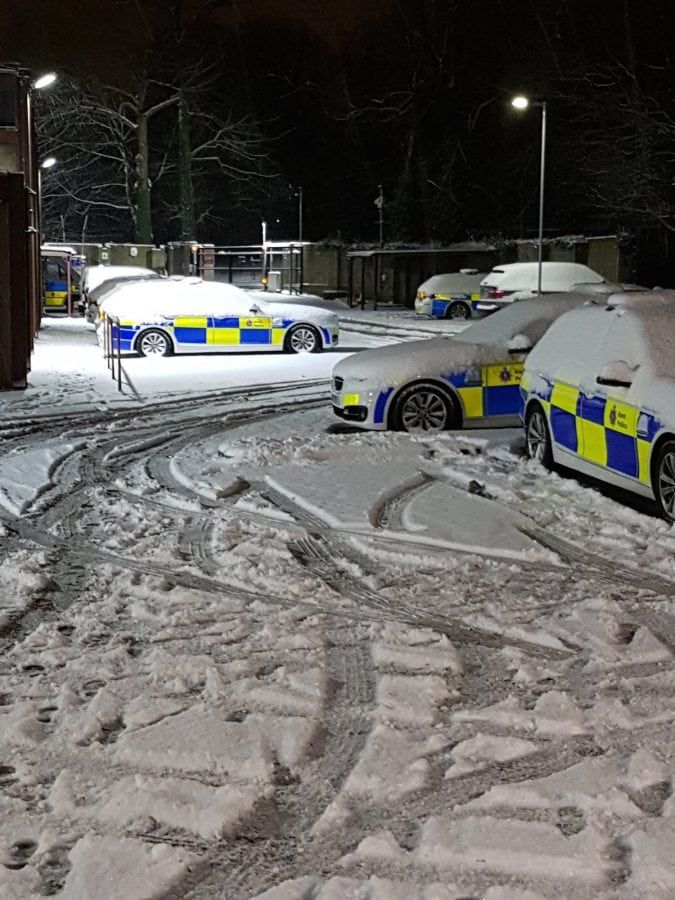 More than 100 schools told parents they would close today due to the weather.
Met Office experts also put an amber warning in place today, the second most severe.
The Weald district seems to be one of the worst hit, with snow falling this morning (Tues) at a rate of more than an inch in an hour.
A spokesman said: "Further snow showers will develop through the day with sunny spells in between, the showers more persistent and heavy across Kent and Sussex at first, but easing here through the afternoon.
"It will feel bitterly bitterly cold. Maximum temperature one celsius.
"Some snow showers will continue through the night, mainly in Kent and Sussex.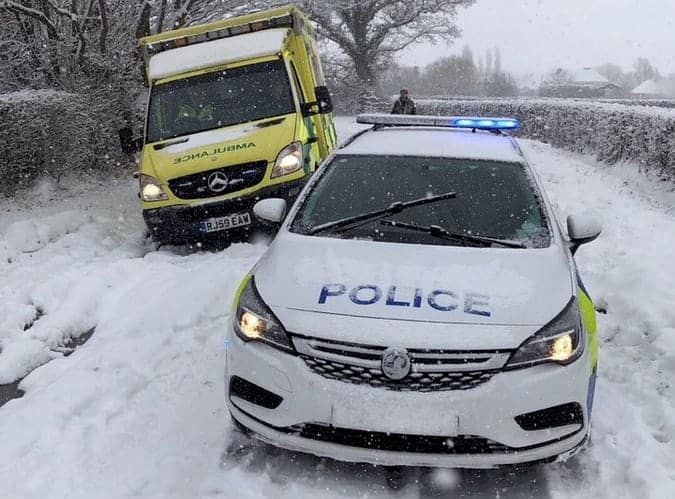 "Elsewhere, clear spells will develop. It will be very cold, with a widespread severe frost. Minimum temperature minus nine celsius."
Motorways including the M20 were blocked this morning as lorries became stranded on snow-filled roads.
Police in the county also warned motorists to take care on the roads – by sharing a picture of several squad cars caked in snow.
Kent Police said: "Please allow extra time for your journey, extra distance between you and vehicle in front. Make sure windows are clear and take care."
Southeastern Trains website has also crashed because of huge demand by commuters checking whether services are still operating.
A company spokesman said on Twitter: "Some services have been altered or cancelled due to #UKsnow.
"We'll be working with Network Rail to keep the network open and free of ice but some disruption can't be ruled out especially if we do see some heavy snowfall."
Forecasters expect the snow to continue into Wednesday.
A Met Ofice spokesman added: "Scattered snow showers will ease through the day, with plenty of sunshine.
"It will still feel bitterly cold, with the increasing easterly wind leading to a significant wind chill. Maximum temperature one celsius.
The outlook for Thursday to Saturday adds: "Exceptionally cold with severe frost and increasing wind chill.
"Dry at first Thursday morning, but persistent snow later and into Friday. Less cold Saturday with rain and snow mixed."
https://www.thelondoneconomic.com/news/what-to-do-if-you-see-someone-you-suspect-is-a-rough-sleeper-in-cold-weather/27/02/