A homeless man has been beating the autumn cold – by living in a fridge.
Eyebrows were raised when his den was discovered – inside a massive refridgerator.
The rough-sleeper set up home in the industrial fridge, which was dumped near an abandoned grocery shop, and set up camp.
His abode was stumbled upon by unwary council workers investigating the rubbish-strewn back alley in Harrow, north west London.
They found a shoddy mattress, blanket and rubbish strewn across the inside of the squalid box.
A Harrow Council spokeswoman said the person wasn't there when environmental health officers discovered his hide-out.
He will now be helped by a local charity while the council tracks down the owner of dumped fridge.
The spokeswoman said: "A street cleaner first came across this on his shift.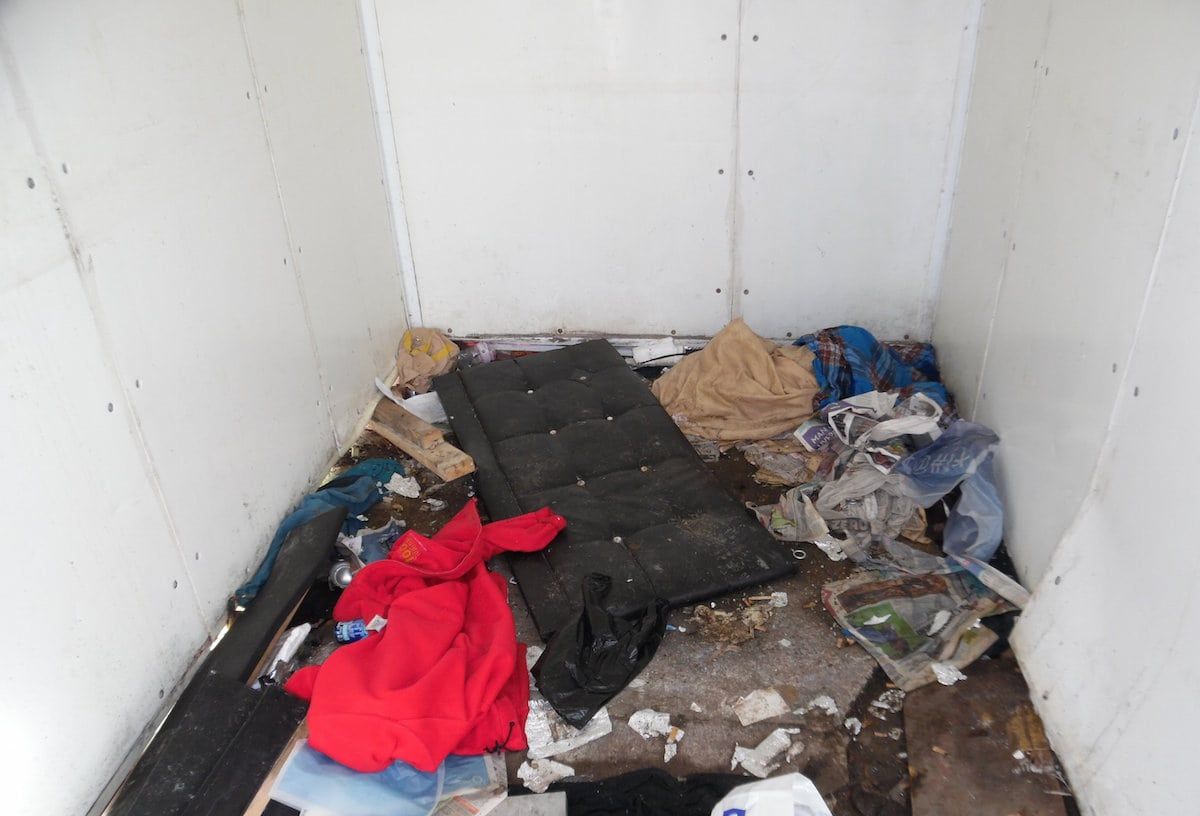 "They reported to our environmental health team who immediately went to investigate.
"Upon inspection they found evidence to suggest a homeless person is living there – mattress, clothes etc., including rubbish.
"We are now working with street pastors from a local church to help find him a safe and warm place to stay.
"We'll be removing the fridge and also looking to take action against its owner."
Britain's first 'micro-home' installed to tackle the country's homelessness and housing crisis
Charity providing free eye care for homeless people gets cash boost to expand London services
Charity helping homeless people to take steps to independent living