A renowned artist is doing her bit to tackle environmental issues by transforming plastic bottles into quirky artwork – and even chandeliers.
Veronika Richterova has been working with plastic for over a decade to create impressive sculptures out of old coke and drink bottles.
The 54-year-old is calling on families to donate as many unwanted bottles and caps as possible which she can turn into stunning artwork.
She said: "They say one person's trash is another man's treasure and I am excited about working with the public to bring that concept to life.
"The project will be huge fun but also has a serious message about the amount of plastic we throw away, and the importance of recycling."
Veronika's creations include a crocodile made of green plastic bottles with black lids for scales, a giant butterfly and a towering cactus.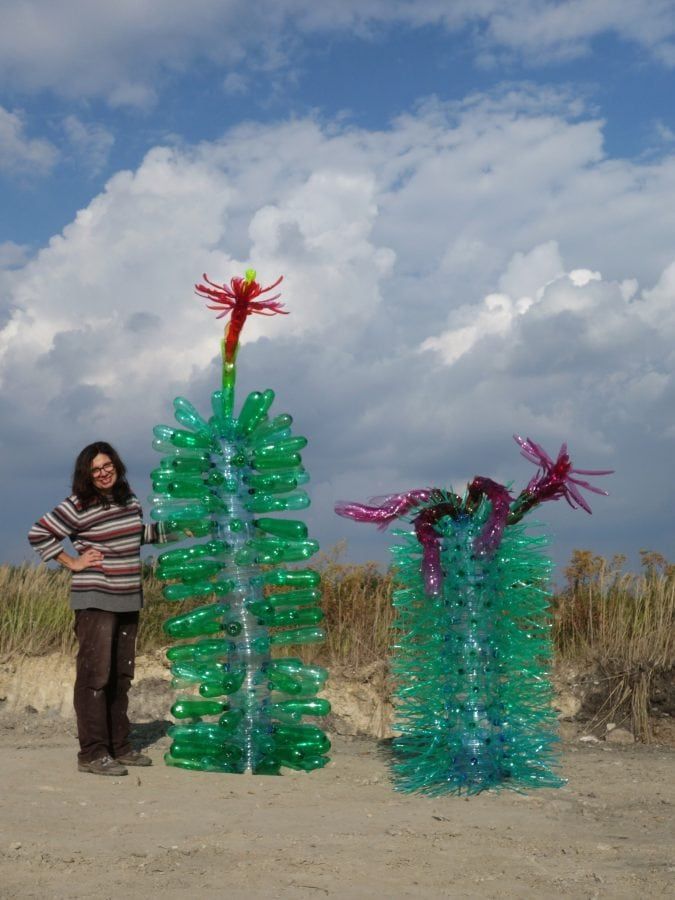 The artist began heating and moulding plastic bottles in 2004, a technique she calls PET-ART, and has since displayed hundreds of objects at more than 40 exhibitions worldwide including her native Czech Republic, Cuba and Taiwan.
She said: "I discovered the idea of PET-ART by chance and since 2004, I have been developing my technique and ideas connected with recycling and environmental issues."
Veronika will be working with the public at Festival Place shopping centre in Basingstoke, Hampshire, from August 13 to 18 as part of its Trash to Treasure summer project.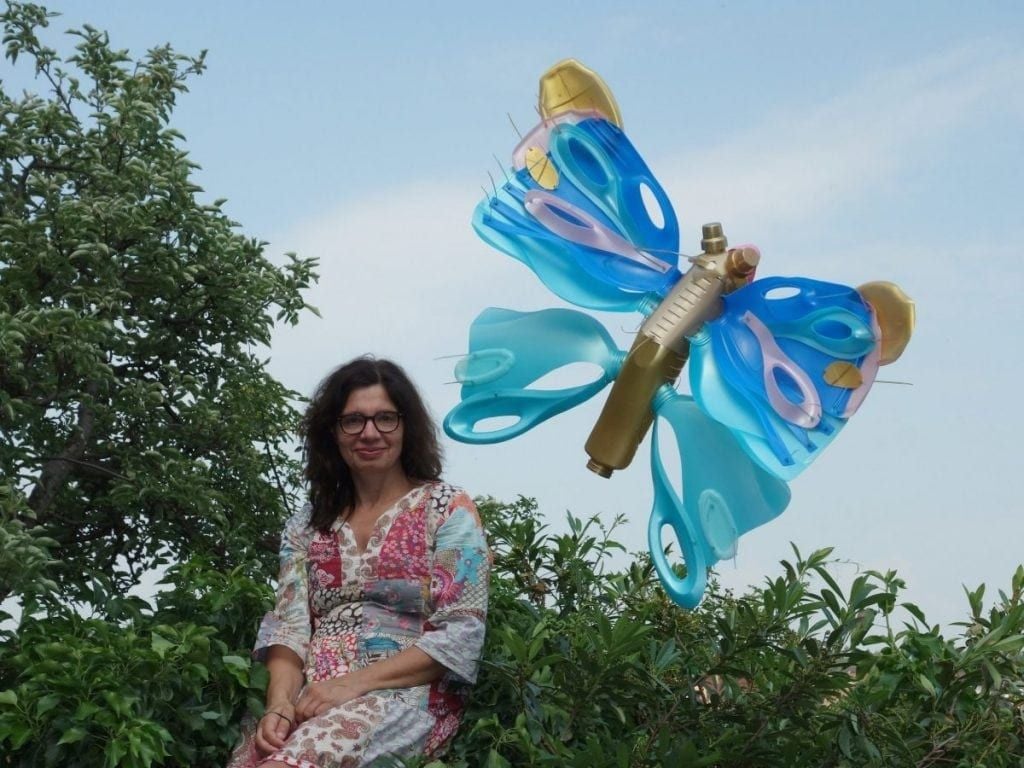 Visitors are being encouraged to recycle their plastics at its various drop-off points and can watch Veronika remodel their collected materials into weird and wonderful robot sculptures and participate in free plastic sculpture workshops.
Veronika said: "The most important thing as we prepare for the event is that we collect as many plastic bottles and colourful caps as possible, so I would ask visitors to think of us and drop off their empty PET bottles at any of the centre's recycling points.
"They may be trash at the moment, but you will be amazed at what they can become."
The centre has designed a series of Recyclabots to display throughout the complex and make the initiative more fun, with names such as Bev Ridge, Alan Minium and Diana Thirst.
Festival Place manager Neil Churchill said: "We chose to work with Veronika because her work is outstanding.
"She creates amazing pieces of art from items which are often thrown away without a thought.
"Her work helps us all to think about the amount of waste that we produce and sends an important message about cutting down on waste and recycling wherever possible."
https://www.thelondoneconomic.com/news/shocking-images-show-the-corpses-of-sea-turtles-dolphins-and-manatees-killed-by-pollution-caused-red-tide/06/08/