These unbelievable photographs show how sweltering temperatures have transformed a usually-swollen reservoir into just a small trickle.
Dramatic snaps of Howden Reservoir in Derbyshire captures its large basin dried and cracked under the continuous baking sun.
It is usually filled with over 1.9m gallons of water – but capacity levels have plummeted from 89.4 per cent to just 55.4 per cent in a month.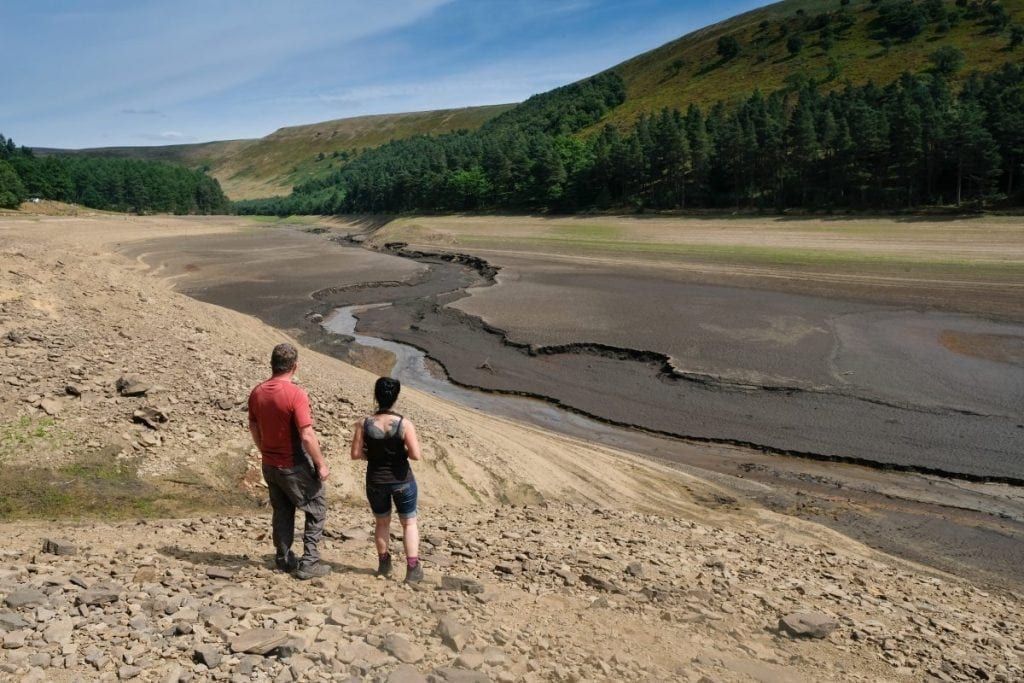 Water levels at the Derwent Valley site, which also includes Derwent and Ladybower reservoirs, have also almost halved, according to Severn Trent.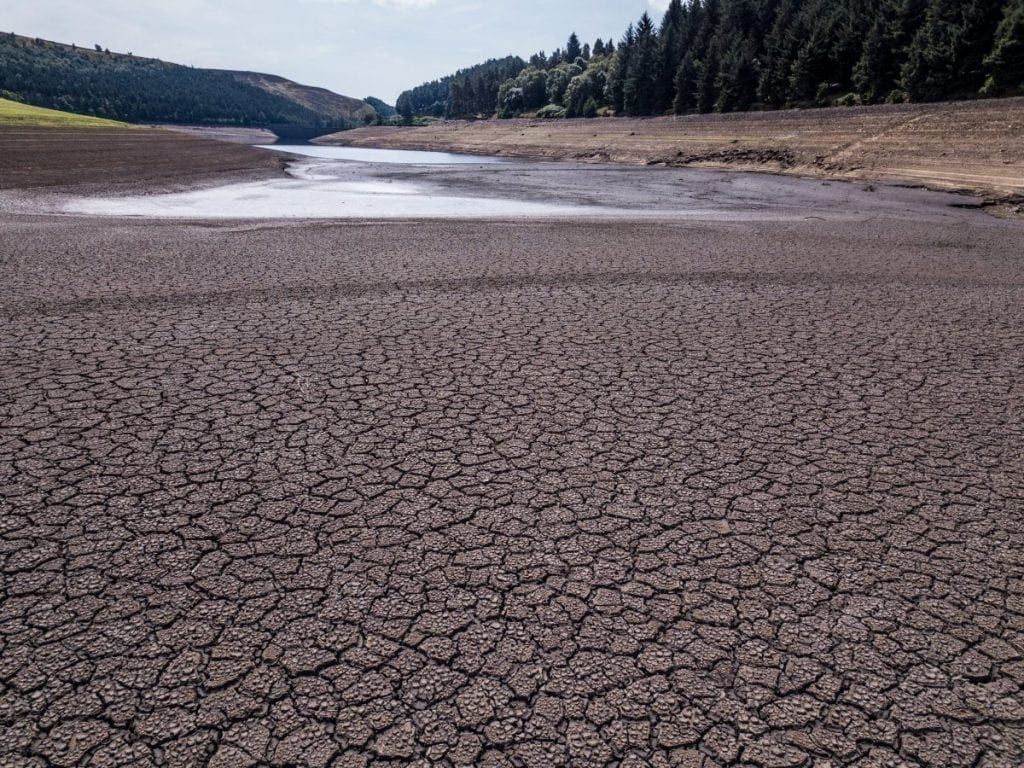 The reservoir sits behind Howden Dam which was took a whopping 12 years to build with work starting in 1901.
The dam is of solid masonry construction, and 117 ft tall (36 m), 1,080 ft long (330 m), and impounds 1,900,000 imperial gallons (8,600 kl) of water, from a catchment area of 5,155 acres (20.86 km2)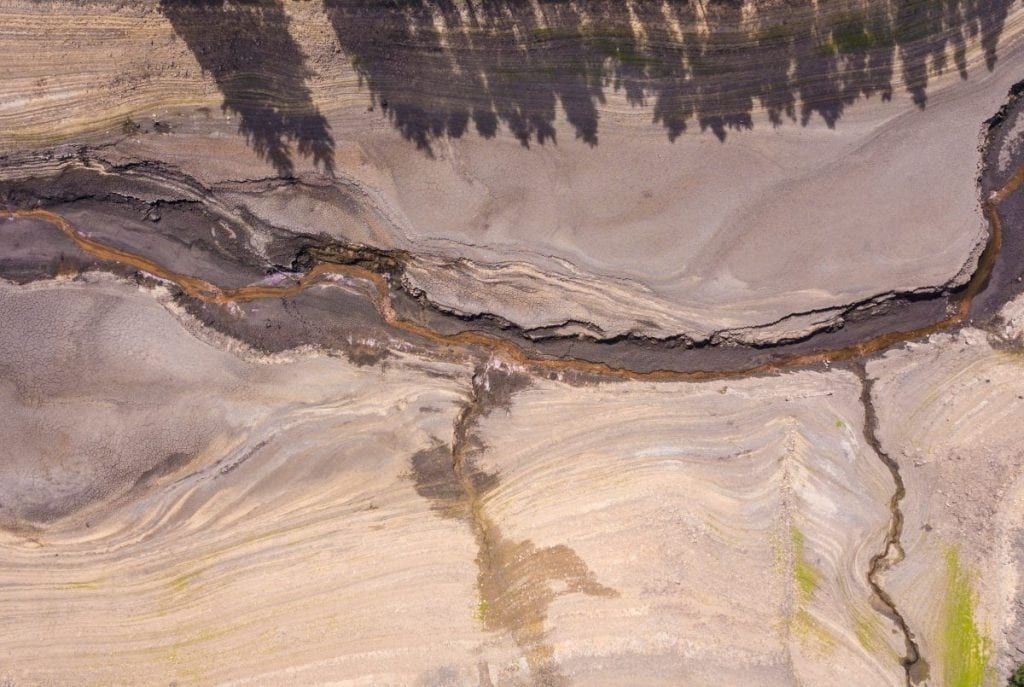 Several men died building the colossal dam and are buried at a nearby church.