A 93-year-old former nurse honoured with an MBE for her services to the NHS spent SIX DAYS in a hospital corridor with a spinal fracture due to a bed shortage.
After a six-hour wait at A&E, former theatre sister Enid Stevens was left in a cubicle on her own for another five hours – in soaking wet clothes after becoming incontinent.
The great-grandmother-of-five was unable to move on the trolley and had no way of alerting nurses so she was left helpless and wet from her "waist down to her knees".
Enid eventually got a bed on a ward for three days – but was then wheeled out and left in the corridor at St James's Hospital, in Leeds, for a further six days.
Widow Enid, who worked for the NHS for 41 years, said: "What happened to me was the most degrading thing I've ever experienced.
"I worked in the NHS from the age of 18 until I retired when I was 59 and every second of that time I was stood up on my feet – I didn't get an MBE for nothing.
"But I'm not blaming the hospital or the staff there – you have to see it for yourself.
"The place was absolutely heaving – as soon as you ask a nurse to do one thing she's stopped by someone else to do something else.
"There used to be convalescent homes for elderly patients to recover after hospital treatment but the government got rid of them years ago.
"It's all in A&E and there's nowhere to put people except in the corridor.
"I'm just lucky I had my daughter to go backwards and forwards for everything."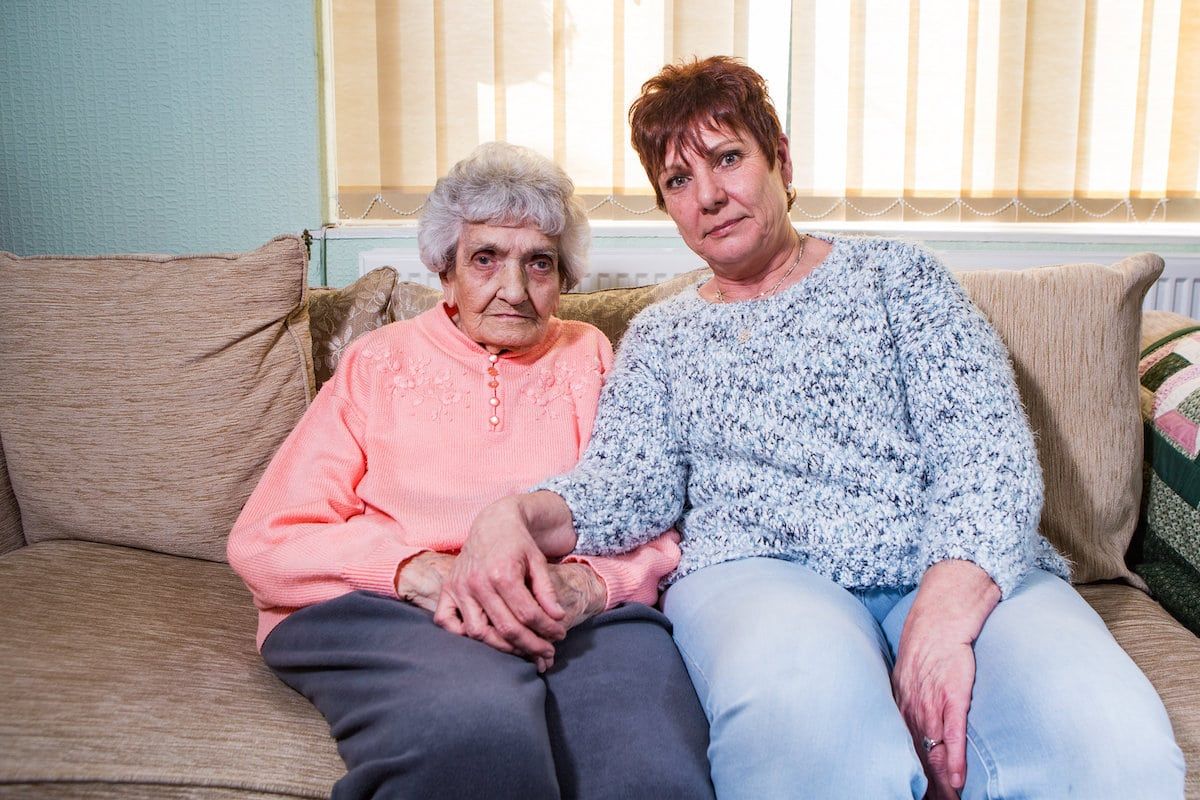 The long-serving Leeds nurse had first arrived at the hospital on March 6 at 7.30pm, after she was suffering from back pain and called an ambulance.
After a six-hour wait at A&E she was left in a cubicle on her own for another five hours.
said: "It was the most terrible thing that has ever happened to me.
"I was soaked-through with urine in my clothes – it was like a nightmare.
"A nurse passed by so I asked her for some clean clothes but she never came back so I sat there for five hours wet-through."
Eventually Enid managed to "shuffle" to the end of the trolley which was left with its sides up and got onto a chair where she changed into a clean nighty she had brought with her.
She was finally moved to a bed on a ward after 16 hours in A&E at St James's Hospital, in Leeds, West Yorks.
After having an MRI scan and being given morphine for her pain she was taken back to the ward so doctors could monitor her while she recovered from her injury.
It was suspected she had fractured her spine bending over to put her slippers on.
But she was woken at 2am three days later to find herself being wheeled down a corridor.
Enid was being moved to a different ward but when she arrived she was told there were no beds available and so was left between two doors in a corridor.
She said: "That's where I was left for six days.
"I was blocking the entrance to a doctor's consultation room so I had to be shoved out of the way when the doctors brought patients' families in to speak with them."
Enid was supported day and night through her ordeal by her devoted daughter Barbara Brook, 61.
Mother-of-two Barbara said: "Mum was right next to where they kept the apron and mask dispensers and the staff had to lean over her to get them.
"It was so upsetting for her – just awful really."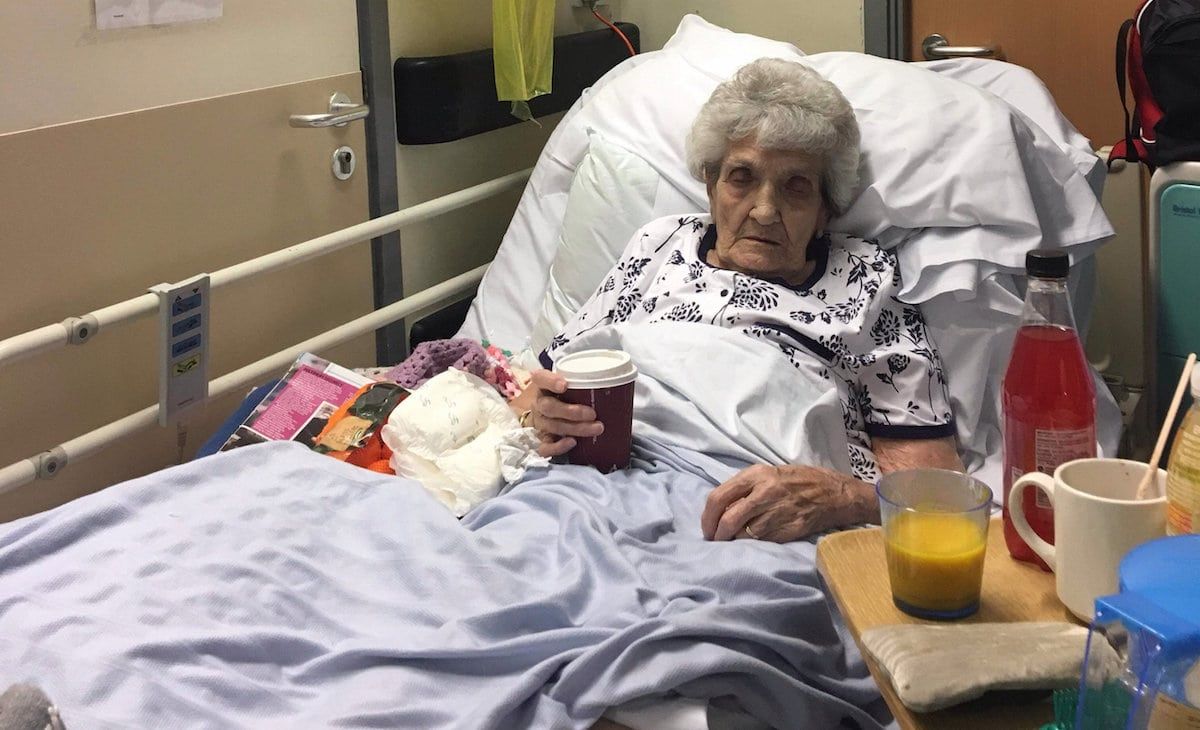 Enid, who was awarded an MBE in October 1983 for her work in charge of theatre at Leeds' Seacroft Hospital, was finally discharged on Friday (March 16).
Julian Hartley, Chief Executive of the Leeds Teaching Hospitals NHS Trust, said: "Our communication with Mrs Stevens and her family during her stay should have been
better and I sincerely apologise for her experience of care.
"Mrs Stevens was cared for in a non-designated bed space for longer than is acceptable and I am sorry that we weren't able to move her to a dedicated bed space during her stay.
"Unfortunately there are pressures across the whole health and social care system which impact on our ability to discharge some patients who need further non-hospital support or care."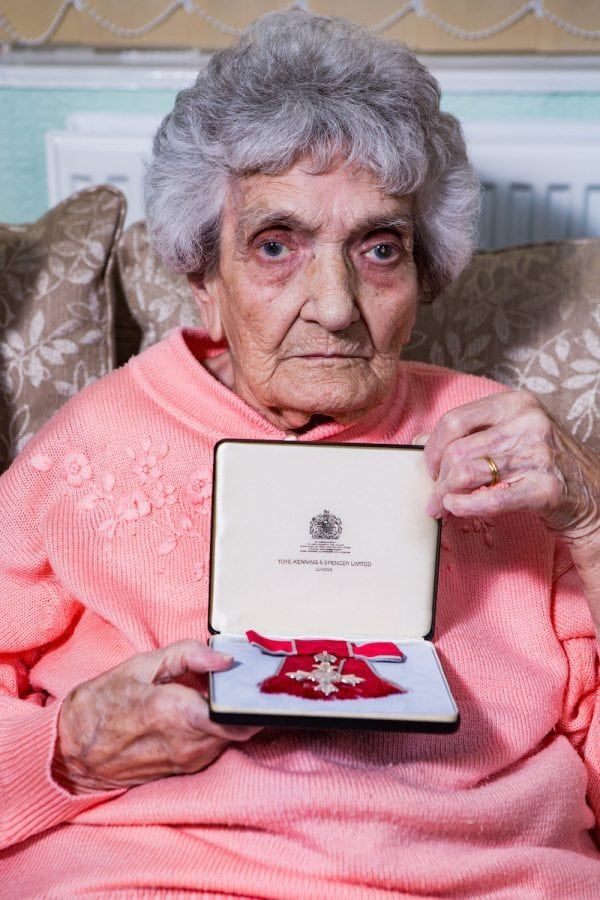 "Regrettably we sometimes have to move some patients to a non-designated bed space for a temporary period of time.
"This is so we can meet the needs of patients who require closer clinical observation and monitoring."
https://www.thelondoneconomic.com/news/nhs-cornwalls-plans-to-privatise-are-shelved-after-public-outcry/07/03/
https://www.thelondoneconomic.com/news/nhs-demise-incompetence-deliberate-act-capitalist-vandalism/23/01/