A young Afghani girl who worked as a carpet weaver before coming to the UK ten years ago today walked away with a first class law degree.
Hameeda Hussani, 23, said she dreamed of becoming a lawyer when she worked from morning to night weaving Persian carpets every day as a child.
But she now hopes to become a lawyer in the City and said "anybody can go as far as they want to go" as she picked up her degree from Anglia Ruskin University in Cambridge.
Hameeda said: "Ever since I was a child I'd wanted to study law, but coming to the UK unable to speak, read or write English, I didn't believe it was possible for me.
"But when you've dreamed of doing something for so long, even if it seems impossible, the thought revisits you again and again."
Hameeda was born in Afghanistan and spoke no English when she arrived in the UK ten years ago having never gone to school.
Her parents settled in Peterborough, Cambs., and she started working towards her childhood dream of studying law after joining Stanground Academy.
She said: "Making carpets was very hard – working from morning to night every day. Eventually my family started making and selling our own Persian carpets, which at least meant we could work from home.
"As well as beginning to learn English, the local Afghan community arranged Persian lessons for me so that I could also read and write in my own language.
"Coincidentally a friend of mine also hoped to study law and encouraged me to find a course that would suit not only my background but also my ambitions."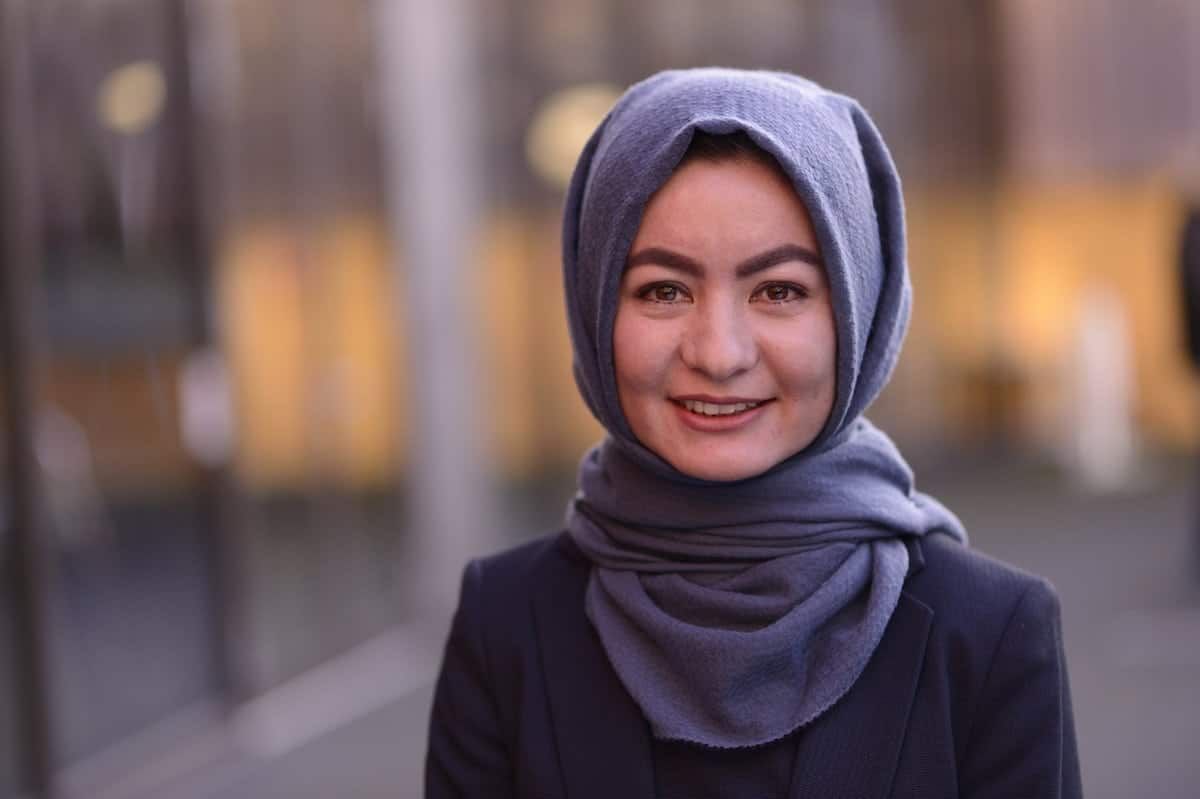 She followed her dream by enrolling at Anglia Ruskin University's law school, and said: "When I first started on the course I was only expecting to get minimum grades, to scrape by.
"And that would have been fine. My dream was to study law and just being there was an achievement.
"Thanks to my determination and the support and encouragement I got from my tutors and peers, my dream soon became to practice law, not just study it.
"My will to succeed and show people that I could achieve whatever I wanted took over."
She has filled her summer with mini pupillages with barristers and is now studying for both a Legal Practice Course and a Masters at City University in London.
Hameeda, who hopes to specialise in property or corporate law, said: "Not only have I learnt so much about law, but also about myself and why it's so important to challenge yourself and believe in your potential.
"No matter what situation you are in or what your background is, you have to follow your own path.
"Anybody can go as far as they want to go with the right determination and support."
https://www.thelondoneconomic.com/film/immigrants-in-film/20/12/